https://www.gotocourt.com.au/family-law/property-settlement-basics/
National Legal Hotline
7am to midnight, 7 days
Call our lawyers now or,
have our lawyers call you
Dividing Property After Separation
Updated on Jan 27, 2023 • 5 min read • 648 views • Copy Link
Dividing Property After Separation
Dividing Property After Separation
Sometimes a couple will agree before or during their relationship on how they will divide their property if they ever break up. These agreements are commonly (although incorrectly) referred to as 'prenups'. Learn more about financial agreements entered before marriage here. Most often, however, a couple will only decide how to divide property after they have gone their separate ways. The parties can reach an agreement privately, or ask the Federal Circuit and Family Court of Australia to decide what is a fair and equitable distribution. This page deals with dividing property after separation.
Ultimately, there are four ways that the division of property can be finalised:
The former couple agrees privately and never writes the agreement down.
They agree privately (often with the help of lawyers) and write the agreement into a 'Binding Financial Agreement'.
They agree privately (usually with the help of lawyers), write the agreement into a 'Consent Order', and ask the court to approve it.
The former couple cannot agree. The court decides how all property and liabilities should be divided, and record this in a 'Court Order'.
Dividing property after separation: private agreement with nothing written down
An informal agreement about property division that is not even written down is usually only appropriate after the breakdown of a brief relationship. In that situation, the couple may agree that each person should take away what they brought into the relationship, any gifts that they received, and the things that they paid for themselves. For property that has been bought jointly, each person may take items of roughly equal value.
As long as both individuals are happy with the division of property, there is no need to involve lawyers or the courts. Learn more about the division of property after short relationships here.
Dividing property after separation: private agreement recorded into a Financial Agreement
An informal approach to property division can work after the breakdown of a long relationship. However, more often, a careful reallocation of assets is needed to ensure that both parties receive a fair share. This is especially important when one spouse has performed unpaid labour in the relationship, such as childcare. A person who performs unpaid work has less opportunity to earn income and, therefore, cannot accumulate assets and superannuation in their own name.
When assets need to be redistributed, it is highly recommended that the division of property is recorded in a document called a Financial Agreement. This is essentially a contract between the parties. The agreement is binding on both parties as long as they follow certain rules when reaching the agreement. Learn more about Financial Agreements here.
Private agreements recorded in a Consent Order
When there is a private agreement about how to divide property, one or both of the parties may prefer to have the agreement approved by the court and recorded into a formal document called a Consent Order. There is no need to attend court to apply for a Consent Order. The terms of the agreement are simply written into a document (usually by a lawyer) and filed with the court. The court reviews the agreement and approves it if the terms are fair and equitable. The advantage of obtaining a Consent Order is that the court will enforce the agreement if one of the parties tries to renege or default on the terms. Learn more about consent orders here.
Court-determined division of property recorded in a Court Order
If the two parties cannot reach an agreement outside of court, they can apply to have the court make an order on their behalf. To do this, it is necessary for both parties to give the court information about their financial position and their current and future financial needs.
Contrary to public belief, there is no presumption that property will be divided equally between the parties to a relationship. The court does not use a set formula to determine a property settlement. Instead, the court will make an order that is just and equitable in all of the circumstances. Learn more about court orders here.
Definition: What are 'liabilities' in family law?
Liabilities include the obvious examples, such as home loans, personal loans, credit cards and store credit. Liabilities also include informal loans, such as those made by family and friends, debts owed to the Australian Taxation Office, unpaid child support obligations, and stamp duty. Learn more about liability in family law here.
Definition: What is 'property' in family law?
Property can include almost anything of value. The obvious examples are houses, cars, furniture and 'personal effects' like jewellery. Less obvious property includes superannuation, businesses, trusts, digital assets such as cryptocurrency and family pets. Learn more about what is considered property in family law here.
If you require legal advice or representation on any legal matter, including making a private agreement or seeking a court order on the division of property following the end of a relationship, please contact Go To Court Lawyers on 1300 636 846.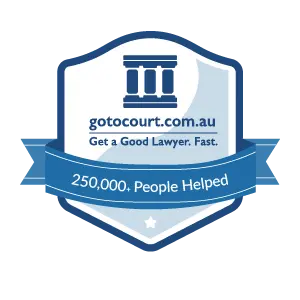 Affordable Lawyers
Our Go To Court Lawyers will assist you in all areas of law. We specialise in providing legal advice urgently – at the time when you need it most. If you need a lawyer right now, today, we can help you – no matter where you are in Australia.
How It Works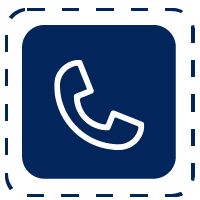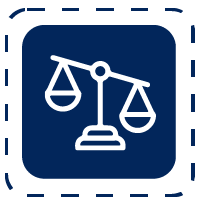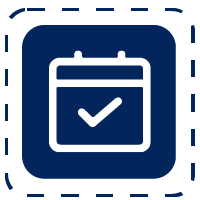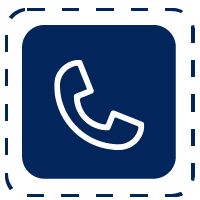 1. You speak directly to a lawyer
When you call the Go To Court Legal Hotline, you will be connected directly to a lawyer, every time.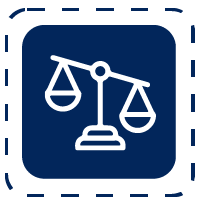 2. Get your legal situation assessed
We determine the best way forward in your legal matter, free of charge. If you want to go ahead and book a face-to-face appointment, we will connect you with a specialist in your local area.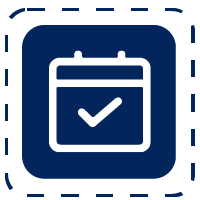 3. We arrange everything as needed
If you want to go ahead and book a fact-to-face appointment, we will connect you with a specialist in your local area no matter where you are and even at very short notice.