https://www.gotocourt.com.au/family-law/prenuptial-agreements/
National Legal Hotline
7am to midnight, 7 days
Call our lawyers now or,
have our lawyers call you
Prenuptial Agreements in Australia
Updated on Nov 08, 2022 • 5 min read • 1492 views • Copy Link
Prenuptial Agreements in Australia
Prenuptial agreements should be considered by all couples who are contemplating marriage or a de facto relationship, and can be done up before or during, a marriage or de facto relationship. A prenuptial agreement is not about setting up your relationship to fail; it is about putting all the cards on the table and discussing issues that can actually strengthen the relationship and clarify any uncertainties.
Prenuptial agreements are especially useful and can be a necessity for certain situations such as:
it is your second marriage and you have assets from your first marriage that you want to keep to pass onto your children
it is a de facto relationship and one party is moving into the other party's property
one party has much more property than the other when the relationship begins
you want to avoid any hostility or uncertainty if the relationship does fail, and keep the matter out of court, or
you want to protect a future inheritance or a family business.
What Legislation Applies?
Sections 90B-90KA of the Family Law Act 1975 deal with financial agreements by parties that are married, while sections 90UA-090UN apply to de facto couples, including same sex couples. The Act covers de facto couples in all states and territories except Western Australia.
What Can a Prenuptial Agreement Cover?
A prenuptial agreement is a legally binding financial agreement between two people who are planning to live together either as a married couple or in a de facto relationship. The agreement covers what will happen in the event that the relationship breaks down through divorce or separation, in regard to the couple's finances and property and how they will be divided.
A prenuptial agreement can protect cash, real estate, superannuation, investments, businesses, inheritances and pension entitlements, as well as outline any obligation to finalise debts and liabilities of the relationship.
Due to the evolving nature of relationships it is important that all future aspects such as children and future asset purchases are considered.
The Legal Effect
For a prenuptial agreement to be legally binding it has to meet strict criteria, otherwise it can be overturned by the Federal Circuit and Family Court of Australia (FCFCA).
The agreement must also include the parties having received independent legal advice. This must contain a statement from a legal practitioner as to the effect of the agreement on the rights of the party, the advantages and disadvantages to the party making the agreement, whether or not it was necessary for the party to make the agreement, and whether the provisions in the agreement are just and equitable.
A prenuptial agreement not only protects couples in cases of divorce and separation but can also survive the death of a partner, making it binding upon the legal personal representative of the Estate. This is governed by section 90H of the Family Law Act 1975, and allows for the protection of assets for the benefit of your children and other heirs on your death.
Children Under a Prenuptial Agreement
It is important when entering into a prenuptial agreement that future possibilities are taken into consideration: the most of important being children.
If you do not know whether you will have children you will still need to make mention of this possibility and how it will effect the property division. If the parties do have children later in their relationship and this wasn't mentioned then the agreement will not be legally binding.
Section 90E of the Family Law Act 1975 provides that a prenuptial agreement can provide for child support, but only if the child has already been born and can be named, and the exact amount of maintenance is included in the agreement. Keep in mind that the terms of any financial agreement, including a prenuptial agreement, can be overridden by the Court if they are found to be not in the best interests of the child.
Can it be set aside
The FCFCA can overturn or set aside a prenuptial agreement if it is satisfied that:
the agreement was obtained by fraud such as non disclosure of all assets
the binding requirements were not met such as obtaining independent legal advice
there has been a material change to the situation since the agreement was made which was not provided for, such as the provision for future children
a party to the agreement has been involved in unconscionable conduct in the process of the drafting or signing of the agreement. An example of this can be signing the agreement on the wedding day.
If the court questions the agreement's validity, it has the power to make an order:
for interest payable under the agreement
to award damages
for termination of the agreement, or
that all or part of the agreement is to be enforced as if it was an order of the Court.
Is it for me?
While discussing a prenuptial agreement might not be the most romantic way to start your marriage or relationship, it may be the most important document you ever sign. It is also a very useful tool for those in same sex relationships to protect current assets and avoid uncertainty.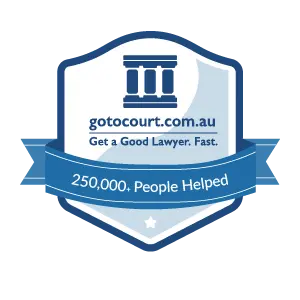 Affordable Lawyers
Our Go To Court Lawyers will assist you in all areas of law. We specialise in providing legal advice urgently – at the time when you need it most. If you need a lawyer right now, today, we can help you – no matter where you are in Australia.
How It Works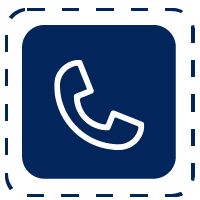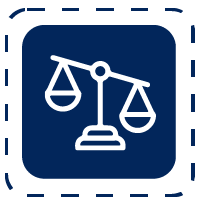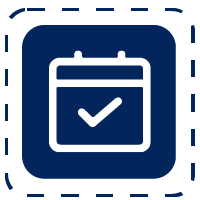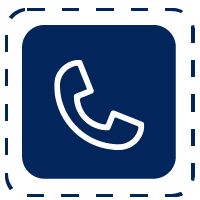 1. You speak directly to a lawyer
When you call the Go To Court Legal Hotline, you will be connected directly to a lawyer, every time.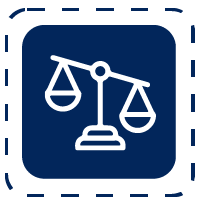 2. Get your legal situation assessed
We determine the best way forward in your legal matter, free of charge. If you want to go ahead and book a face-to-face appointment, we will connect you with a specialist in your local area.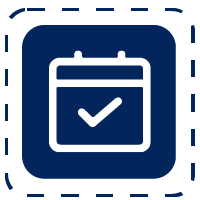 3. We arrange everything as needed
If you want to go ahead and book a fact-to-face appointment, we will connect you with a specialist in your local area no matter where you are and even at very short notice.