https://www.gotocourt.com.au/family-law/enforcing-child-support-overseas/
National Legal Hotline
7am to midnight, 7 days
Call our lawyers now or,
have our lawyers call you
Enforcing Child Support Overseas
Updated on Jan 05, 2023 • 5 min read • 471 views • Copy Link
Enforcing Child Support Overseas
---
If a Child Support Assessment is issued in Australia, there are several methods the Child Support Agency can use to recover debt. These include making arrangements with the payer's employer to deduct the amount owing from wages, garnishing the amount owed from bank accounts and intercepting tax refunds. However, if the paying parent moves overseas permanently or if the receiving parent relocates overseas without first having a child support assessment in place, it can be difficult to ensure that the obligation to make child support payments is fulfilled.
If a parent moves overseas, do they still have to pay child support?
Generally, the obligation to pay child support continues even if the paying parent moves overseas. Child Support is owed as a debt to the Commonwealth rather than to the receiving parent.
Whether this obligation can be effectively enforced, depends on which country the parent has moved to. Australia has agreements with several countries known as reciprocating jurisdictions. These reciprocating jurisdictions have agreed to assist with enforcing child support obligations through collaboration between the Child Support Agency in Australia and their overseas equivalent. This list of reciprocating jurisdictions can be found on the Department of Human Services' website.
The extent to which the overseas government can assist with enforcing the Australian child support assessment or assist with issuing a new assessment enforceable overseas is dependent on the specific arrangement we have with that country.
How do I enforce a child support assessment overseas?
The most straightforward way of receiving child support payments from an overseas payer is by their agreement to make regular payments to the Australian Child Support Agency despite now living overseas.
If there is no consent forthcoming and the overseas parent refuses to comply with their obligations, the Agency may first look at fulfilling the child support debt through Australian bank accounts the payer still holds or assets they still hold in Australia.
If the overseas country is a reciprocating jurisdiction, the Agency can liaise with their overseas equivalent and inform the overseas authority of the parent's child support liabilities. In order to achieve enforcement of the obligation, it is important to have details of where the parent has relocated to, their new address or other information such as their new employer and where their family or friends are residing. If the overseas parent cannot be located, it becomes difficult to enforce child support obligations.
If I move overseas, can I still receive child support payments?
The Child Support Agency can assist with collecting payments even if the receiving parent moves overseas. Depending on the specific agreements that Australia has with the overseas country, the payments can be transferred first to the overseas maintenance authority. The overseas maintenance authority will then transfer the payments to the receiving parent.
If you do not have an Australian child support assessment before leaving, you may contact the maintenance authority overseas to either register an overseas liability or register for an Australian child support assessment from overseas.
Can I leave Australia with a child support debt?
Under section 72D of the Child Support (Registration and Collection) Act, the Registrar has the power to make a departure prohibition order where:
The person has a child support liability;
The person has not made arrangements satisfactory to the Registrar for the liability to be wholly discharged; and
The registrar is satisfied that the person has persistently and without reasonable grounds failed to pay child support debts; and
The Registrar believes on reasonable grounds that it is desirable to make an order for the purpose of ensuring that the person does not depart from Australia for a foreign country without discharging the child support liability or making arrangements satisfactory to the Registrar for the child support liability to be wholly discharged.
A Departure Prohibition Order (DPO)
A Departure Prohibition Order (DPO) places restrictions on the freedom of movement of parents. It is therefore only ordered in limited circumstances and at the discretion of the Registrar.
The Registrar will consider several factors before making a DPO. These factors include whether the person has the capacity to make the payments after assessing the person's financial circumstances, the number of occasions the Registrar has undertaken debt recovery and whether this has been a persistent problem.
Once the child support liability has been wholly discharged or satisfactory arrangements have been made, the DPO must be revoked.
Disputing a Departure Prohibition Order
If you have been served with a Departure Prohibition Order, you may be able to apply for a Departure Authorisation Certificate (DAC). A DAC can be issued where there is evidence that the debtor will return to Australia. Sometimes it may be necessary for the debtor to provide security for their return to Australia, for example by providing a bank cheque and the amount should not be significantly less than the amount owing. It should be remembered that if the debt is reduced to zero, then the Departure Prohibition Order must be revoked.
If the debtor is unable to provide security, a DAC may be issued on humanitarian grounds. An example of a humanitarian ground is needing to leave Australia to visit sick relatives. You will need to provide sufficient evidence and the reasons given must be compelling.
If you require legal advice or representation in a family law matter or in any other legal matter, please contact Go To Court Lawyers.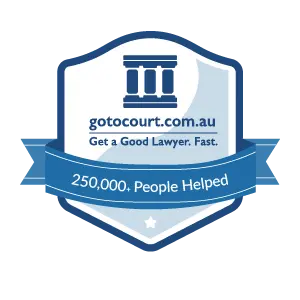 Affordable Lawyers
Our Go To Court Lawyers will assist you in all areas of law. We specialise in providing legal advice urgently – at the time when you need it most. If you need a lawyer right now, today, we can help you – no matter where you are in Australia.
How It Works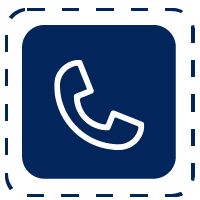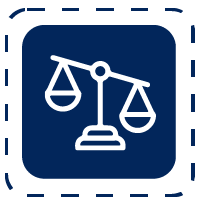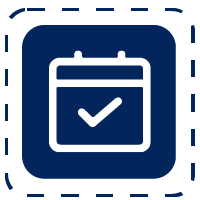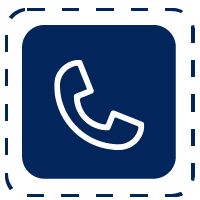 1. You speak directly to a lawyer
When you call the Go To Court Legal Hotline, you will be connected directly to a lawyer, every time.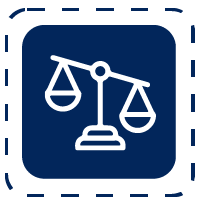 2. Get your legal situation assessed
We determine the best way forward in your legal matter, free of charge. If you want to go ahead and book a face-to-face appointment, we will connect you with a specialist in your local area.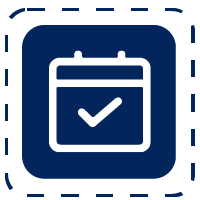 3. We arrange everything as needed
If you want to go ahead and book a fact-to-face appointment, we will connect you with a specialist in your local area no matter where you are and even at very short notice.