https://www.gotocourt.com.au/family-law/child-protection-parenting/
National Legal Hotline
7am to midnight, 7 days
Call our lawyers now or,
have our lawyers call you
Child Protection or Parenting Orders? (Qld)
Updated on Jan 05, 2023 • 5 min read • 153 views • Copy Link
Child Protection or Parenting Orders? (Qld)
This article examines the relationship between child protection proceedings in the Children's Court and parenting proceedings in the Federal Circuit and Family Court of Australia (FCFCA). While child protection matters in Queensland are governed by the Child Protection Act 1999, parenting matters are governed by the Family Law Act 1975. 
What are child protection proceedings?
The Child Protection Act 1999 enables the Children's Court via the Chief Executive of the Department of Child Safety, to intervene where a child has been harmed or is at risk of harm, abuse or neglect. Child Safety may remove a child or children from their family, and seek that guardianship or custody be placed with the Chief Executive (Child Safety) or another specified person, such as a family member.
The term 'custody' relates to where a child will be placed or reside, whereas the term 'guardianship' refers to the power to make long-term decisions that may affect a child (such as education, health, name and religion).
The Child Protection Orders the Chief Executive may apply for include:
Short-term Orders;
Long-term Guardianship Orders;
Temporary Custody Orders; and
Court Assessment Orders.
What are parenting orders?
Parenting orders are made in the Family Law Courts, which are governed by Federal Law. Child Protection matters are governed by state legislation. Parenting orders set out with whom a child will live and who they will spend time with. They bind all parties to the matter, which usually includes the child's mother and father and sometimes also another interested party, such as a grandparent.
An existing Parenting Order, whether Interim or Final, will not impact Child Safety's ability to file an Application in the Children's Court, and to have an Order made. Parenting Orders are made in the FCFCA.
How do the systems interact?
It is not uncommon for Child Protection Orders to be made in instances where Parenting Orders are also in place. For some, the separate but overlapping jurisdictions may become quite confusing and daunting.
The Family Law Act 1975 provides that where there is any inconsistency between Family Law and Child Protection Orders, the latter shall prevail. This means that Child Protection Orders override Family Law Orders. For example, where a Family Court makes an order that a child is to live with one parent and a Child Protection Order states that a child should only be spending supervised time with that parent, the child will only be able to spend supervised time with that parent. If the Child Protection Application is withdrawn or dismissed, or where a Child Protection Order expires, the Family Law Orders take effect.
What if family law proceedings have already started?
Where Family Law proceedings are on foot and a Child Protection Application is made, the family law matter is generally adjourned until the outcome of the Child Protection Application is known to the court.
The court also has the power to dismiss the Application, or the applicant may apply to withdraw the Application.
If a Child Protection Order is made, depending on the duration of the Order, it is likely that the Family Courts will not have jurisdiction and the matter will be dismissed. If an Interim Child Protection Order is made (such as a Court Assessment Order or Temporary Assessment Order), the matter will likely be adjourned for a brief period.
What if Family Law Orders are already in place?
Child Safety will take into account any Parenting Orders when making an Application and assessing whether a child is at risk. For example, where a Parenting Order prevents a parent who is a risk to the child from having unsupervised contact, this will mitigate the risk and concerns of Child Safety. If a Child Protection Order does need to be made it will take into account the Family Law Orders previously made and seek to impose the least intrusive Order.
Child Safety can actively work and assist families, through voluntary arrangements such as an Intervention with Parental Agreement (IPA). However, an IPA is not an Order, nor is it an application. It is a voluntary agreement and can continue while Family Law proceedings are on foot.
Notice of child abuse
Family Courts have obligations to inform Child Protection agencies about any allegations or risks of child abuse. A Notice of Child Abuse or Family Violence must be filed with any Parenting Application in the Family Law Courts. The form requires the party to outline whether there are any concerns about abuse, violence or neglect towards the child. The Registry manager must notify a prescribed child welfare authority of any concerns disclosed on this form.
What if Child Protection is not involved?
When a Family Law Court has concerns about the welfare of a child who is the subject of family law proceedings, it may make orders that the court be provided with information, documents and reports relating to the parenting matter from prescribed state or territory agencies.
If a Family Law Court considers the child to be at risk, it can request that Child Protection intervene.
Is change needed?
The overlap between the two jurisdictions is often confusing for parents and other people involved in the system. Recently, the Australian Law Reform Commission (ALRC) released an 'Issues Paper' calling for submissions from the public. The last review of the Family Law Act was now more than over forty years ago. Since this time, Australian social and family life has drastically changed. The ALRC has raised concerns about the challenges of the two jurisdictions working together. In some instances, referrals may be made by a Family Court to a Child Protection agency but the Child Protection agency may interpret the risks differently and may decide not to intervene. The findings of the ALRC inquiry will seek to address the problems caused by the duplication between the two systems.
If you require legal advice in relation to a child protection or a family law matter, please contact Go To Court Lawyers.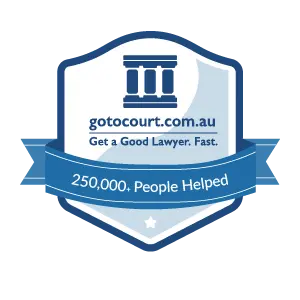 Affordable Lawyers
Our Go To Court Lawyers will assist you in all areas of law. We specialise in providing legal advice urgently – at the time when you need it most. If you need a lawyer right now, today, we can help you – no matter where you are in Australia.
How It Works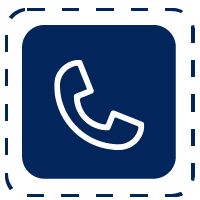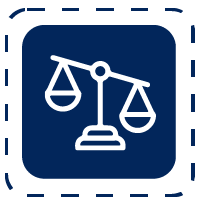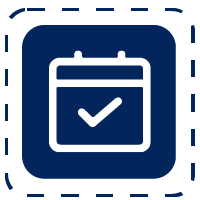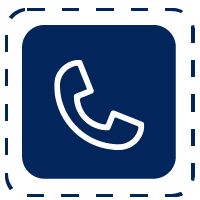 1. You speak directly to a lawyer
When you call the Go To Court Legal Hotline, you will be connected directly to a lawyer, every time.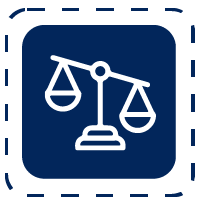 2. Get your legal situation assessed
We determine the best way forward in your legal matter, free of charge. If you want to go ahead and book a face-to-face appointment, we will connect you with a specialist in your local area.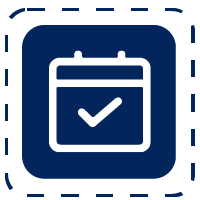 3. We arrange everything as needed
If you want to go ahead and book a fact-to-face appointment, we will connect you with a specialist in your local area no matter where you are and even at very short notice.