https://www.gotocourt.com.au/criminal-law/firearm-prohibition-orders/
National Legal Hotline
7am to midnight, 7 days
Call our lawyers now or,
have our lawyers call you
Firearm Prohibition Orders in NSW
Updated on Nov 22, 2022 • 6 min read • 1078 views • Copy Link
Firearm Prohibition Orders in NSW
In response to a perceived escalation of firearm-related offences in New South Wales in 2013, legislation was introduced to provide police with more powers to search for firearms, ammunition, or firearm components in homes, cars, and even on an individual person without a warrant, should that person be subject to a Firearm Prohibition Order (FPO).
An FPO is an order made by the Commissioner of New South Wales Police that prohibits a person from bearing a firearm, firearm parts, or ammunition on the basis that it is not in the public interest to do so. A police officer of any rank, or from any Command, can nominate a subject for an FPO. This power is also given to sworn and non-sworn staff within the NSW Firearms Registry.
There are no set criteria for the making of an FPO beyond the necessity for public safety. Those who are subject to FPOs are most commonly those with a significant criminal history; those with organized crime links; or persons with a history of firearm possession who suffer from any psychiatric illness.
The legislation
Under Section 74A of the Firearms Act 1996 (NSW) a police officer may:
(a) Detain a person who is subject to a firearm prohibition order, or
(b) Enter any premises occupied by or under the control or management of such a person, or
(c) Stop and detain any vehicle, vessel or aircraft occupied by or under the control or management of such a person, and conduct a search of the person, or of the premises, vehicle, vessel or aircraft, for any firearm, firearm parts or ammunition.
When announcing the reforms, then New South Wales Police Commissioner Andrew Scipione stated that:
"Police (now have) the right to stop, to search, to enter premises to ensure that the subjects don't have a firearm, they haven't ammunition or parts of a firearm."
Legal effect of an FPO
The effect of these laws can be onerous on an individual, given the breadth of the powers given to police.
The first issue created by these widened police powers is that the criteria for issuing an FPO do not necessarily hinge on a person having a firearm or previously being convicted of a firearm related offence. It allows for issuance of a Firearm Prohibition Order simply on the basis of untested police intelligence, or alleged links – however distant – to an organised criminal group, even where there are no substantiated links to criminal activity.
If an individual has any serious criminal matters on their record, especially aggravated offences such as armed robbery, it may give rise to the making of an order. The logic behind the making of such an order is that the person in question is presumed to have been involved in serious criminal activity.
The issue that therefore follows is that an FPO may not necessarily be used to confront the issue of firearm-related offences but acts simply as an extra police measure that may be used to control access to firearms by people with organised crime links or with a history of aggravated violence.
Once a person is subject to an FPO, the police have the authority to conduct searches at any time without the need for a search warrant. With respect to this power, the police do not need to comply with any of the usual safeguards involved in the exercise of police power. For example, the police are not required to have a 'reasonable suspicion' that an individual has actually committed an offence or will commit an offence. Police can use their search powers to check that an individual is abiding by the terms of an FPO.
It has been reported that firearms are not usually found during searches under this power. The most commonly seized items have been illicit drugs, knives, mobile phones, computers, and cash.
Within the first two years of these changes being introduced, police mistakenly searched 227 people who were not the subject of an FPO as those individuals were in the company of FPO subjects at the time they were searched. This is not a correct application of police discretion and all individual-person searches should be conducted in accordance with the guidelines set out in the Law Enforcement Powers and Responsibilities Act 2002 (NSW).
Right of review
Subjecting a person to a Firearm Prohibition Order is an almost arbitrary decision, made without reference to a Court or any judicial oversight. The question then arises as to whether individuals have a right of review with respect to this decision.
After being served with a Firearm Prohibition Order, an individual has 28 days to request that the NSW Police Force review the decision. If the police agree to conduct a review and it is unsuccessful, the individual must be provided with reasons why the Firearm Prohibition Order was made, and why the order will not be lifted.
Under certain circumstances, and where the police have refused to reconsider the order, the individual may have the option to apply to the NSW Civil and Administrative Tribunal (NCAT) for a further review. A significant number of individuals may be prevented from accessing this extra step.
If the individual subject to the order has past convictions for certain prescribed offences, such as serious drug or dishonesty offences, or the individual has been subject to an Apprehended Violence Order (AVO) within the last 10 years (except where that AVO was revoked), they will not be eligible to apply for an NCAT review.
Long-term ramifications
One element of this law which creates a significant impact upon the subject individual is that an FPO does not lapse in time. An individual can, at any time after the initial 28-day period, appeal to the Commissioner to withdraw the FPO, but there is no legal obligation on the part of the Commissioner to consider the request. There is also no protocol to guide the review of current FPO subjects.
This suggests that FPO's can continue indefinitely, regardless of any positive change demonstrated by the subject of the FPO. This can be particularly onerous on an individual with a chequered past as being the subject of an FPO can provide police with the power to make personal searches based on old or faulty intelligence, or essentially for no reason at all. It also means that any person in the company of a person subject to an FPO may also be searched without sufficient cause.
The lack of judicial oversight is of particular concern to those affected by these recent laws and those concerned about police abuse of civil rights, as is the indefinite, complex, and arbitrary appeal and review system. The NSW Ombudsman's Office conducted a review of the search powers provided to police under the law and noted in its report several issues of concern.
If you, or someone you know, have been served with a Firearm Prohibition Order and require some legal advice, an explanation of your rights, or detail about the ramifications of such an order, call Go To Court Lawyers on 1300 636 846 to make an appointment with one of our criminal lawyers.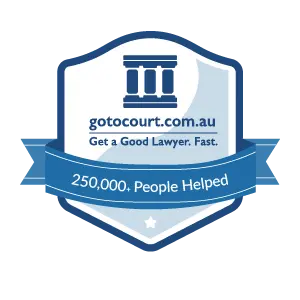 Affordable Lawyers
Our Go To Court Lawyers will assist you in all areas of law. We specialise in providing legal advice urgently – at the time when you need it most. If you need a lawyer right now, today, we can help you – no matter where you are in Australia.
How It Works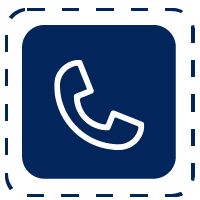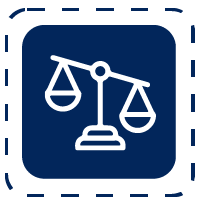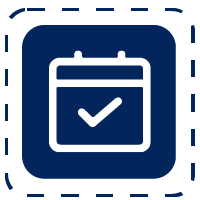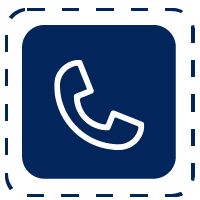 1. You speak directly to a lawyer
When you call the Go To Court Legal Hotline, you will be connected directly to a lawyer, every time.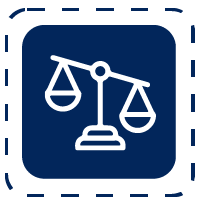 2. Get your legal situation assessed
We determine the best way forward in your legal matter, free of charge. If you want to go ahead and book a face-to-face appointment, we will connect you with a specialist in your local area.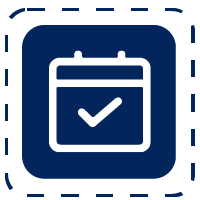 3. We arrange everything as needed
If you want to go ahead and book a fact-to-face appointment, we will connect you with a specialist in your local area no matter where you are and even at very short notice.