https://www.gotocourt.com.au/criminal-law/prosecuting-commonwealth-criminal-offences/
National Legal Hotline
7am to midnight, 7 days
Call our lawyers now or,
have our lawyers call you
Commonwealth Criminal Offences
Updated on Oct 24, 2022 • 5 min read • 757 views • Copy Link
Commonwealth Criminal Offences
---
Commonwealth offences are those that come within the law-making responsibilities of the Australian federal government. Some examples are: child sex offences by Australians in foreign countries, cyber-crimes committed against Commonwealth government departments, drug importation and exportation, people smuggling, human trafficking, terrorism, fraud against the government (for example Centrelink, Medicare or the Australian Tax Office) and threats made against government officials. The laws regarding Commonwealth offences are set out in the Crimes Act 1914 and the Criminal Code Act 1995.
Where commonwealth offences are prosecuted
A person charged with a Commonwealth offence will be tried in the state where the offence was committed. If a Commonwealth offence occurs in an Australian territory (for instance Christmas Island or Ashmore Reef) then the defendant can be prosecuted in a state court. The various state legislation regarding bail, evidence and criminal procedure will apply to commonwealth offences unless a commonwealth law specifically makes provision for those matters. Some differences between Commonwealth and state procedures are that there is no trial held without a jury for commonwealth matters and only unanimous jury verdicts are accepted for Commonwealth offences. There are also specific rules for proving commonwealth documents in court.
How commonwealth offences are Investigated
The rules and procedures for questioning offenders are similar to the procedure in most (but not all) states. Any person who is detained for questioning by an investigating official, whether or not they have been arrested, must be cautioned before they are questioned. They have the right to remain silent and not answer any questions. The Crimes Act 1914 sets the investigation period for all Commonwealth offences, which is four hours in most cases, but is reduced to two hours for a person under the age of 18 years or a person of Aboriginal or Torres Strait Islander origin. The period of investigation can be extended by a judicial officer once for 8 hours. For a person suspected of terrorism, after the initial 4 hour period the time can be extended any number of times up to a maximum of 20 hours.
A person being investigated has the right to have an interpreter and to communicate with a third person (including with a lawyer). Suspects who are not Australian citizens have a right to contact the consular office. Suspects must be advised of this right and cannot be questioned before they have been advised. Confessions and admissions are to be tape recorded or if that is not possible, written down. All persons under arrest must be treated respectfully without any inhuman, cruel, or degrading treatment in line with Australia's obligations under the International Covenant on Civil and Political Rights.
Commonwealth indictable offences and summary offences
Commonwealth offences with a maximum jail sentence greater than 12 months are indictable offences under the Crimes Act 1914, unless otherwise stated. All other offences are summary offences. Some indictable offences can be dealt with summarily (in a Magistrates Court or Local Court in NSW). Those offences are set out in the section 4J(1) of the Crimes Act 1914. Anything that has a maximum jail sentence of 10 years or less can be dealt with summarily if both the prosecutor and the defendant agree. In some circumstances if a matter is dealt with summarily, the maximum penalty will be reduced.
Criminal responsibility
The Criminal Code Act 1995 sets out the general principles of criminal responsibility for Commonwealth offences. The code explains all the physical elements (such as the conduct) and all of the fault principles (such as intention or negligence) that apply to any Commonwealth offence. This differs from the situation in some states, where many of these elements are explained by case law. This can affect the defences that a person charged will have.
Commonwealth sentencing options
For a defendant who pleads guilty or is found guilty of a Commonwealth offence, the Court has sentencing choices, some of which are specific for Commonwealth offences. For some offences, the Court can discharge the defendant without convicting him or her, provided with the defendant complies with certain conditions such as complying with a good behaviour bond or paying back money by way of restitution. Another sentencing option is a good behaviour bond for up to 5 years, or a suspended sentence if the term of imprisonment imposed is less than 5 years. The court can also impose alternatives to full time jail. These alternatives include Community Service Orders, Community Corrections Orders, Intensive Correction Orders, Intensive Supervision Orders or Home Detention. There are also options when a defendant is mentally ill or intellectually disabled, including both dismissing the charge and for imposing conditions upon them.
Commonwealth sentencing considerations
Sentencing considerations are matters that a court must take into account when ordering a sentencing for a conviction for a Commonwealth offence. These can include the nature and circumstances of the offence, the financial circumstances of the offender, whether any loss or damage has been caused by the offence, and the impact on any victim of the crime. There are also limited circumstances where a person can be sentenced to imprisonment for a property crime where the property is worth less than $2,000. A sentence of imprisonment must be a sentence of last resort and if one is imposed, then it should be the shortest sentence possible and it can be back dated to the date the defendant went into custody. A person can be sentenced for their most serious offence with other charges placed on a "schedule" where they are taken into consideration in imposing a sentence for the main offence. As such the offender will get one sentence for all of the offences.
If you require legal advice or representation in any legal matter, please contact Go To Court Lawyers.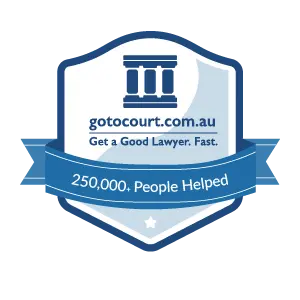 Affordable Lawyers
Our Go To Court Lawyers will assist you in all areas of law. We specialise in providing legal advice urgently – at the time when you need it most. If you need a lawyer right now, today, we can help you – no matter where you are in Australia.
How It Works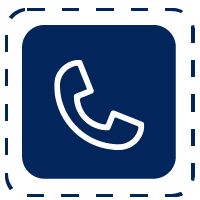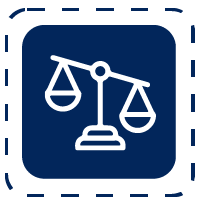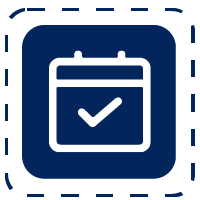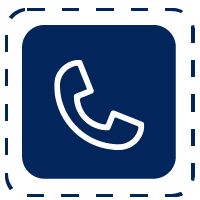 1. You speak directly to a lawyer
When you call the Go To Court Legal Hotline, you will be connected directly to a lawyer, every time.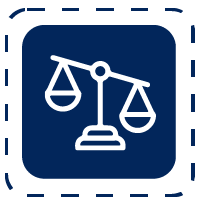 2. Get your legal situation assessed
We determine the best way forward in your legal matter, free of charge. If you want to go ahead and book a face-to-face appointment, we will connect you with a specialist in your local area.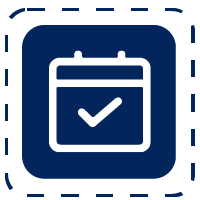 3. We arrange everything as needed
If you want to go ahead and book a fact-to-face appointment, we will connect you with a specialist in your local area no matter where you are and even at very short notice.