https://www.gotocourt.com.au/family-law/recognition-of-an-overseas-marriage/
National Legal Hotline
7am to midnight, 7 days
Call our lawyers now or,
have our lawyers call you
Recognition of an Overseas Marriage
Updated on Nov 09, 2022 • 4 min read • 1456 views • Copy Link
Recognition of an Overseas Marriage
The rules that govern whether or not an overseas marriage is valid under Australian law are found in the Marriage Act 1961. This article deals with the recognition of overseas marriages in Australia.
Will my marriage be recognised?
If you were married overseas, your marriage will generally be recognised as valid in Australia if at the time you married:
your marriage was recognised as valid under the law of the country in which you married, and
it would have been recognised as a valid marriage under Australian law if you had married in Australia.
Registration of overseas marriage
If you married overseas there is no requirement to register the marriage in Australia.
The Marriage Act 1961 states that an original or certified copy of a marriage certificate or record of marriage that is issued by the competent authority in a foreign country is proof of that overseas marriage and of the validity of the marriage. A competent authority is one that is set out in the Marriage Regulations 1963 or any other authority that is competent under the law of the country where the marriage took place.
What makes an overseas marriage invalid?
The Marriage Act 1961 sets out the reasons that would make an overseas marriage invalid in Australia. These reasons include:
at the time of the marriage one of the parties was validly married to another person
one of the parties was not of marriageable age in Australia
the parties are too closely related to marry. This means one is an ancestor of the other, a descendent of the other or they are brother or sister.
consent to the marriage by either of the parties was not real consent because:

it was obtained by duress or fraud
they were mistaken as to the identity of the other person
they did not understand the nature of the ceremony being performed, or
they were mentally incapable of understanding the nature and effect of a marriage ceremony.
Overseas same sex marriages
In 2017, the Marriage Act 1961 was amended to redefine marriage as 'the union of two people to the exclusion of all others, voluntarily entered into for life.' The right to marry is no longer restricted on the basis of sex or gender in Australia.
Overseas same-sex marriages are now automatically recognised under Australian law, provided they fulfill all the requirements of a valid marriage. These are the same criteria that opposite sex marriages must fulfill in order to be recognised in Australia.
Australians marrying overseas
If an Australian citizen marries overseas, it will be recognised in Australia as a valid marriage providing it was valid under the local law at the time it took place and would have been recognised as valid under Australian law if it took place in Australia.
If you choose to marry overseas there may be additional legal requirements of which you must be aware to make sure that you are able to marry there. To find out the specific requirements for a valid overseas marriage in the country in which want to marry, you need to contact the embassy, consulate or high commission of that country.
Some foreign governments require you to have a Certificate of No Impediment to Marriage issued from a government authority. The Department of Foreign Affairs and Trade (DFAT) in Australia can issue these, but some governments will only accept them if they are issued by the Australian embassy in their country.
Some countries may require you to get a Single Status Certificate or No Record Result. These can be obtained from your state or territory Registry of Births, Deaths and Marriages.
You may also need your original birth certificate and passport, and your divorce papers or the death certificate of your former spouse if you are divorced or widowed.
Marriage and Immigration
Being married to an Australian citizen does not automatically guarantee that a citizen of another country can move to Australia and live here legally. A valid visa is still required.
The Department of Home Affairs (DoHA) can advise you as to what is required for immigration to Australia.
If you require legal advice or representation in any legal matter, please contact Go To Court Lawyers.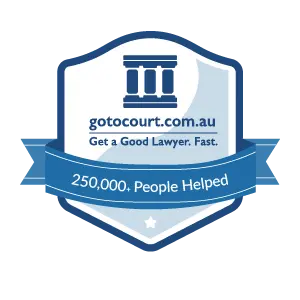 Affordable Lawyers
Our Go To Court Lawyers will assist you in all areas of law. We specialise in providing legal advice urgently – at the time when you need it most. If you need a lawyer right now, today, we can help you – no matter where you are in Australia.
How It Works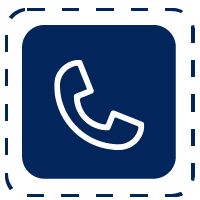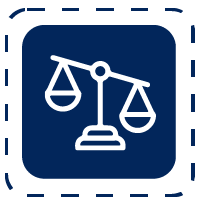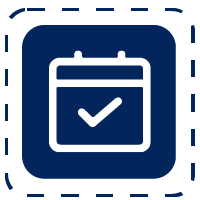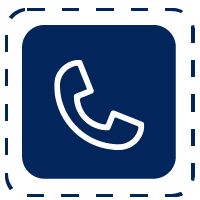 1. You speak directly to a lawyer
When you call the Go To Court Legal Hotline, you will be connected directly to a lawyer, every time.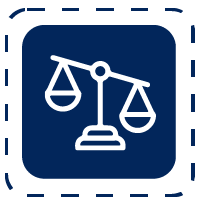 2. Get your legal situation assessed
We determine the best way forward in your legal matter, free of charge. If you want to go ahead and book a face-to-face appointment, we will connect you with a specialist in your local area.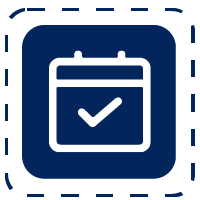 3. We arrange everything as needed
If you want to go ahead and book a fact-to-face appointment, we will connect you with a specialist in your local area no matter where you are and even at very short notice.