https://www.gotocourt.com.au/criminal-law/indictable-offences/
National Legal Hotline
7am to midnight, 7 days
Call our lawyers now or,
have our lawyers call you
Indictable Offences in Australia
Updated on Oct 24, 2022 • 5 min read • 1265 views • Copy Link
Indictable Offences in Australia
---
Indictable Offences are offences where the accused has the right to have the matter heard before a Judge and jury in a higher court (usually the District Court or the Supreme Court). They are considered more serious offences than summary offences, which are heard in lower courts and without a jury. The vast majority of indictable offences are nonetheless heard in the Magistrates' Court (or the Local Court in NSW) in the same way as summary offences (these are also called minor indictable offences in NSW, QLD and SA).
Indictable offences
Indictable offences range from theft and assault to more serious matters such as rape, armed robbery, murder and treason.  The main legislation in each State which outlines the indictable offences in that jurisdiction is: the Crimes Act 1900 (NSW), Criminal Code Act 1899 (Qld); the Criminal Code Act Compilation Act 1913 (WA), the Crimes Act 1958 (Vic), the Criminal Law Consolidation Act 1935 (SA), the Criminal Code Act 1924 (Tas), the Criminal Code Act (NT) and the Crimes Act 1900 (ACT). The Commonwealth Crimes Act 1914 contains indictable offences against the Commonwealth.  You should always speak to a solicitor before going to court if you have been charged with an indictable offence.
Summary procedures for indictable offences
Those indictable offences which are heard in the Magistrates' Court (or the Local Court in NSW) are normally prosecuted by police.  This is known as summary procedure, and the matter is heard "summarily".  If the matter is heard summarily, the procedure is the same as for summary offences. The first date will be a mention date on which date the defendant can plead guilty or not guilty. The Magistrate may also adjourn the matter, for example, so the defendant can seek legal representation. If the defendant is on bail, they must attend this Court hearing. If they plead guilty, the magistrate can issue a penalty on that date. If the defendant pleads not guilty then the matter will then proceed to a contest mention hearing to resolve any remaining matters regarding the trial before the Magistrate. This includes whether witnesses are to be called and whether there are any issues regarding the trial procedure. The matter is then set down for trial where the defendant's guilt or innocence will be determined by the Magistrate.
Types of indictable offences heard summarily
The types of indictable offences which can be heard summarily in the Magistrates' Court or the Local Court (in NSW) differ depending on the State.  In Queensland, for offences falling under either section 552A or section 552B of the Criminal Code 1899, an election must be made to have an indictable offence heard summarily. In New South Wales the Criminal Procedure Act 1986 states that a matter may be either strictly indictable offence (such as murder), an indictable offence which may be heard summarily, or a summary offence.  In some states, such as Victoria, the Magistrate must also consent to have a matter heard summarily with the consent of the defendant.  Examples of matters which can be heard summarily include theft, indecent assault and property damage. Usually the penalty that can be given in the Magistrates' Court (the Local Court in NSW) will be lower than that which a higher court would impose. The matter is often heard much quicker via the summary procedure as well.
Procedure for indictable offences in the higher courts
Prior to a matter being heard in a higher Court, the Magistrates' Court (Local Court in NSW) will first conduct a committal mention at which the defendant will get a copy of a hand-up brief from the police prosecutor. Indictable offences which are heard in the higher court are most often prosecuted by the Department of Public Prosecutions.  Sometimes a committal case conference will be held where the parties can discuss and try to resolve some matters. Once this is finished, the magistrate will conduct a committal hearing to determine if there is enough evidence to justify the matter going to trial in a higher court. This does not mean the magistrate determines guilt or innocence, just whether there is enough evidence that could convict a defendant.  Murder (and attempted murder) or treason are always heard in the Supreme Court.  Other indictable offences like rape and armed robbery must be heard in the District Court (County Court in Victoria). The ACT, NT and Tasmania do not have a District or County Court and therefore all indictable matters which are not heard summarily are heard in the Supreme Court in those states.
Juries in indictable offences
When the matter goes to a higher court, most of the time a jury of twelve people will hear the facts and determine whether the defendant is guilty or not guilty beyond reasonable doubt. Usually all 12 jurors will need to agree on the verdict, but in some case a majority verdict (normally 11 out of 12 jurors) may be accepted. Sometimes the matter will also be heard before a Judge alone, except in the Northern Territory, Victoria and Tasmania where this does not happen. Defendants in South Australia and the ACT always have this right to elect between Judge and jury or Judge alone. This is often where the defendant feels they will not get a fair hearing because of negative media coverage. Usually the prosecution will need to consent to a Judge only trial.
Penalties for indictable offences
Many States have a distinction between minor and serious indictable offences. Minor indictable offences are usually ones which are not punishable by more than five years' imprisonment (or ten years' imprisonment in Victoria) or a fine. Penalties differ between States however carry a maximum of life imprisonment for the most grave of offences.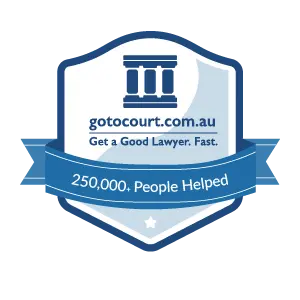 Affordable Lawyers
Our Go To Court Lawyers will assist you in all areas of law. We specialise in providing legal advice urgently – at the time when you need it most. If you need a lawyer right now, today, we can help you – no matter where you are in Australia.
How It Works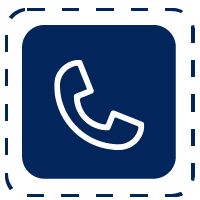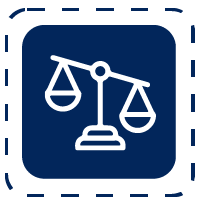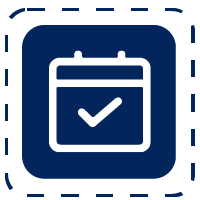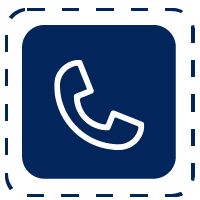 1. You speak directly to a lawyer
When you call the Go To Court Legal Hotline, you will be connected directly to a lawyer, every time.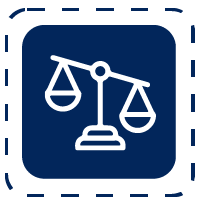 2. Get your legal situation assessed
We determine the best way forward in your legal matter, free of charge. If you want to go ahead and book a face-to-face appointment, we will connect you with a specialist in your local area.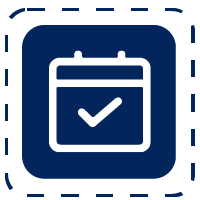 3. We arrange everything as needed
If you want to go ahead and book a fact-to-face appointment, we will connect you with a specialist in your local area no matter where you are and even at very short notice.