https://www.gotocourt.com.au/criminal-law/tas/arson/
National Legal Hotline
7am to midnight, 7 days
Call our lawyers now or,
have our lawyers call you
Arson (Tas)
Updated on Dec 12, 2022 • 5 min read • 305 views • Copy Link
Arson (Tas)
Tasmania has a long and tragic history of bushfires and damage caused by arson. The state has seen such incidents as the 1967 Black Tuesday Bushfires that took the lives of sixty-two residents and the 2009 fires that burned four thousand hectares. While some fires are natural or accidental, other fires are lit intentionally. The Tasmanian Crime Statistics Supplement recorded almost four hundred intentional fires between 2020 and 2021. In Tasmania, arson is a criminal offence punishable under the Police Offences Act 1935. This article explains arson law and sentencing in Tasmania.
Arson In Tasmania
Arson is defined as the act of intentionally setting fire causing damage to public or private property. Successive parliaments have added sections to the Criminal Code Act 1924 to define, litigate and sentence arson offences.
Section 268 of the Criminal Code prohibits anyone from unlawfully setting fire to a building, structure, fuel source or vegetation stack. This charge applies whether or not a building is complete and the vegetation is alive or dead. The Tasmanian bush can be dry in summer, so setting even a small fire can cause a domino effect with extensive areas of land burning. As many people in the state live near forest areas, forest fires can rapidly spread to neighbouring communities. As these fires can cause such a high degree of damage, the legislation is careful to further define vegetation to include:
Any cultivated vegetable produce (standing or cut);
Crops of grass and hay;
Forests, standing trees, shrubs, saplings;
Moorland, peat, hummus; and
Litter, stumps and logs.
There has been criticism that Tasmanian arson laws are too harsh. Certainly, Tasmania has some of the harshest arson laws in Australia, as a convicted arsonist is liable for a fine or imprisonment up to twenty-one years or a combination of penalties.
Arson With Intent To Injure Person Or Property
Arson is extremely dangerous and can result in serious harm or even death. An offender can be further charged under section 269A of the Criminal Code with causing a fire with intent to injure a person or property. This offence criminalises using fire to harm someone or their property. This offence applies when someone acts with purpose to cause a fire (for instance, using combustible or flammable material to start a fire) with the intention of injuring a person or property. Of course, the court can apply different penalties and sentences to a convicted offender, but when someone is found to have intentionally set a fire, the court typically sentences on the higher side of the maximum penalty.
Heat As Sentencing Factor
One of the most significant factors in the amount of damage caused by a fire is the amount of heat generated by the source of ignition. A fire with intense heat consumes everything in its path, while a lower intensity fire may damage but not destroy the property. In Tasmania, the degree of heat does not weigh on the crime itself, as an arsonist is guilty whether the property burns or chars. However, the level of implemented heat can play a role in the sentencing proceeding.
Criminal Record Of Arson
A conviction for an arson offence remains on a criminal record unless it qualifies for Tasmania's Spent Convictions Scheme. At this point, it is expunged from the offender's criminal record after a certain period of time.
Case Study
A recent case before the Supreme Court of Tasmania demonstrates the state's approach to arson crimes. In the State of Tasmania v Benjamin Ronald Stirling [2019], Justice Brett passed sentence on Benjamin Stirling. Mr Stirling pled guilty to the crime of arson for deliberately setting a house alight in 2017. The offender had had a falling out with a former friend and started a fire in their house, intending to destroy the house and force him to move away. When his first attempt to start the fire was unsuccessful, he returned to the house and tried again. The fire destroyed the home, costing the home owner's insurance company more than $200,000.
Justice Brett found that while the offender was under the influence of illicit drugs at the time of setting the fire, this did not mitigate the offence. While His Honour believed that the offender did not intend to hurt anyone, he had set a fire in a residential area, causing considerable risk to surrounding buildings and other people. His Honour noted that the offender submitted evidence of considerable rehabilitation but also noted that he had breached his bail conditions by leaving Tasmania and had to be extradited from interstate. His Honour did give the offender some credit for his guilty plea, regardless of the relatively late timing. Justice Brett sentenced the offender to a period of imprisonment for two and a half years, only eligible for parole after fifteen months. His Honour also made a compensation order to the insurance company for appropriate costs.
Arson is a serious criminal offence in Tasmania. The criminal law team at Go To Court can help if you have any questions about arson laws and the associated sentences and penalties. Please contact our experienced solicitors today on 1300 636 846.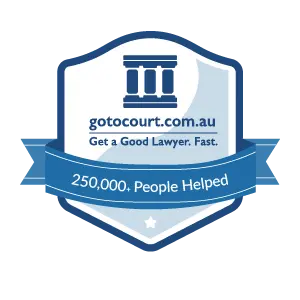 Affordable Lawyers
Our Go To Court Lawyers will assist you in all areas of law. We specialise in providing legal advice urgently – at the time when you need it most. If you need a lawyer right now, today, we can help you – no matter where you are in Australia.
How It Works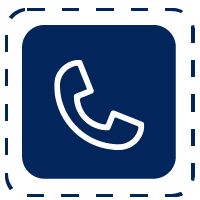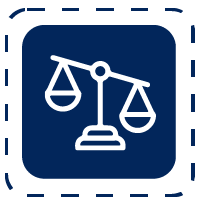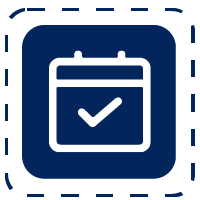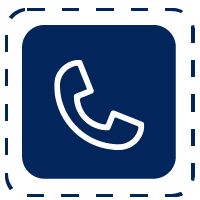 1. You speak directly to a lawyer
When you call the Go To Court Legal Hotline, you will be connected directly to a lawyer, every time.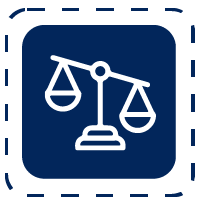 2. Get your legal situation assessed
We determine the best way forward in your legal matter, free of charge. If you want to go ahead and book a face-to-face appointment, we will connect you with a specialist in your local area.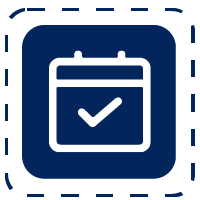 3. We arrange everything as needed
If you want to go ahead and book a fact-to-face appointment, we will connect you with a specialist in your local area no matter where you are and even at very short notice.