https://www.gotocourt.com.au/criminal-law/tas/blackmail/
National Legal Hotline
7am to midnight, 7 days
Call our lawyers now or,
have our lawyers call you
Blackmail in Tasmania
Updated on Dec 12, 2022 • 5 min read • 351 views • Copy Link
Blackmail in Tasmania
Blackmail is an offence under section 241 of the Criminal Code Act 1924. This page explains the offence of blackmail in Tasmania with reference to a recent case before the Supreme Court of Tasmania.
Blackmail Offence Tasmania
The Criminal Code Act 1924 defines blackmail as a person making an unwarranted demand with menaces to obtain temporary or permanent gains for themselves or others, with the intention to cause temporary or permanent loss to the victim. For the purposes of this legislation, a demand is "unwarranted" unless the perpetrator believes that they have reasonable grounds to make the demand, and the menaces are an appropriate means of reinforcing the demand. For instance, a debt collector may have reasonable grounds to make a demand for repayment of a debt. They may send a letter threatening repossession as an appropriate means of reinforcing the demand.
The method of communication used to make the demand is immaterial, and so is whether the menace is committed by the perpetrator or someone else. Therefore, a demand can be made verbally, via social media or electronic communication, in writing, or by any other means. The communicated demand can also be made by an agent or representative of the blackmailer.
There are many acts that could be considered blackmail according to this definition. For example, it is blackmail to threaten to damage a victim's property unless they comply with directions; to steal someone's dog and demand money for its return; or demand money in exchange for not causing harm to a victim. In the popular imagination, blackmail is most often associated with a demand for money in exchange for not revealing a fact that the victim wishes to remain secret. In such cases, the victim is less likely to seek assistance from the police because it will often lead to the revelation of the secret. For this reason, it is difficult to determine the true prevalence of blackmail, as the victim may cooperate with the offender in an effort to conceal their secret.
Related Offences
In Tasmania, the offence of blackmail covers a number of separate statutory offences that might also be considered robbery, larceny or common law extortion. The historical definition of robbery was the felonious taking of goods or money from another person through threat or violence.
A person who obtains property from another by threat is also clearly guilty of larceny, as every robbery involves larceny. A person is guilty of extortion if they obtain or attempt to obtain money under threat.
All of these offences have elements of:
Demand for property (demand);
Accompanied by a threat (menace);
Made with particular intent (intent).
Penalty For Blackmail Tasmania
The Criminal Code Act 1924 establishes the penalties and sentences that apply to blackmail offences in Tasmania. Subject to the provisions of the Sentencing Act 1997 and other applicable legislation, a person who is convicted of blackmail in Tasmania can be sentenced to a maximum of 21 years imprisonment, a fine, or a fine and a term of imprisonment. The trial judge has discretion to sentence as they see fit in the particular circumstances of the case.
Case Study
Nicholas Michael Butcher was recently sentenced in the Supreme Court of Tasmania after being found guilty of blackmail. In the State of Tasmania v Nicholas Michael Butcher [2019], Justice Brett described Mr Butcher's crime as unusual but serious criminality.
Mr Butcher sent a text to a friend pretending that he had been unlawfully detained and stating that unless $4,000 was transferred, his attacker would amputate his fingers. The text further explained that if the friend approached the police, Mr Butcher would be found dead. The recipient of the text had previously provided the accused with considerable support, including financial assistance.
The prosecution established that Mr Butcher had sent the message himself in order to extort money from his friend. The recipient went to the police when he recognised the number of the specified bank account as one belonging to the accused. Justice Brett pointed out that using menaces and threats to gain payment is not only dishonest but could also cause the recipient to feel true apprehension. The false threats also had the potential to divert police resources to investigate a fake crime.
Mr Butcher had a significant criminal history, including crimes of dishonesty, family violence, and serious traffic offences. The serious nature of the crime required a sentence that would promote general deterrence. Justice Brett considered granting the accused home detention, but the assessment report found this to be an unsuitable option. The judge sentenced the accused to 6 months imprisonment, wholly suspended for 18 months, conditional on probation supervision and good behaviour.
The experienced criminal law solicitors at Go To Court can answer any questions about the offence of blackmail in Tasmania. Please contact our offices or phone 1300 636 846 today for any legal advice or representation.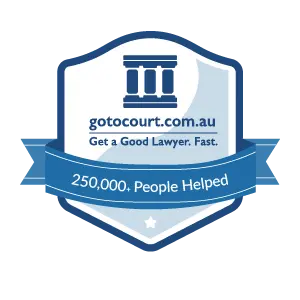 Affordable Lawyers
Our Go To Court Lawyers will assist you in all areas of law. We specialise in providing legal advice urgently – at the time when you need it most. If you need a lawyer right now, today, we can help you – no matter where you are in Australia.
How It Works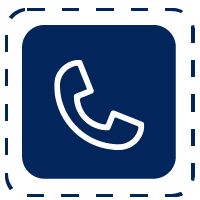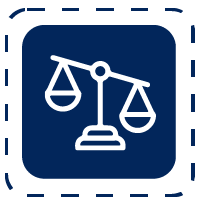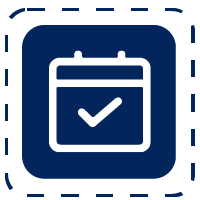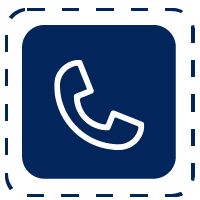 1. You speak directly to a lawyer
When you call the Go To Court Legal Hotline, you will be connected directly to a lawyer, every time.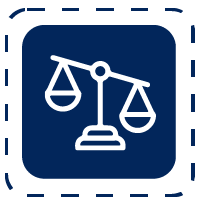 2. Get your legal situation assessed
We determine the best way forward in your legal matter, free of charge. If you want to go ahead and book a face-to-face appointment, we will connect you with a specialist in your local area.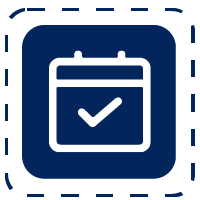 3. We arrange everything as needed
If you want to go ahead and book a fact-to-face appointment, we will connect you with a specialist in your local area no matter where you are and even at very short notice.