https://www.gotocourt.com.au/criminal-law/tas/accessory-after-the-fact-to-murder/
National Legal Hotline
7am to midnight, 7 days
Call our lawyers now or,
have our lawyers call you
Accessory After the Fact to Murder (Tas)
Updated on Dec 12, 2022 • 6 min read • 311 views • Copy Link
Accessory After the Fact to Murder (Tas)
In Tasmania, there is a separate criminal offence of being an accessory after the fact to murder. A murder is facilitated if a murderer can expect assistance to evade punishment. Sentences for being an accessory after the fact to murder must therefore deter people from providing this assistance. This article explains the law relating to this offence in Tasmania, with reference to a recent case study.
Accessory After the Fact Tasmania
Section 161 of the Criminal Code Act 1924 prohibits any person from being an accessory after the fact to murder. A person commits this offence if they knowingly assist, or receive, another person who is guilty of this crime with the intent to assist them in escaping punishment. Assistance can take a variety of forms, such as helping to remove a body or weapon, cleaning up a crime scene, disposing or concealing evidence, or making a false statement to the police. The prosecution must prove that the accused made a positive act towards the goal of concealment with actual knowledge of the crime. Mere suspicion is not sufficient to establish the offence, but neither can the individual be wilfully blind to the facts.
Exception
There is an exception to the accessory charge in the Criminal Code Act. Section 6 states that a husband or wife is not an accessory after the fact to a crime perpetrated by their spouse even if they receive or assist them to escape punishment. This exception also applies if the husband or wife followed directions from their spouse to assist another person implicated in the commission of the same crime.
Defence
Compulsion is a defence to the charge of accessory after the fact under section 20 of the Criminal Code Act. When a person is not a co-conspirator, compulsion by threats of grievous bodily harm or immediate death is an excuse for committing the offence. For instance, if a criminal threatens a taxi driver and forces them to evade police, the taxi driver is not guilty of being an accessory after the fact. However, this defence only applies if the person making the threat is present when the accused commits the act of assistance.
Punishment
A person found guilty of being an accessory after the fact is sentenced under the Criminal Code Act unless they are subject to the provisions of other laws such as the Sentencing Act 1997. Under the Criminal Code Act, a convicted offender is liable for a sentence of up to 21 years imprisonment or fine or an appropriate combined sentence. The trial judge has the authority to decide the most appropriate sentence given the particular facts of the case.
Case Study
In the State of Tasmania v Jemma Fay Rumley-Cantrell (2020), the Supreme Court of Tasmania sentenced Jemma Rumley-Cantrell as an accessory after the fact to the murder of Mr Turner. Ms Rumley-Cantrell pled guilty to one count of the charge of assisting her boyfriend after he committed premeditated murder. The accused was in a relationship with Sean Duffy after his release from prison on an unrelated charge. The crime took place on 13 and 14 April 2019 when the couple were not living together but spent considerable time together, and she regularly drove him in her vehicle.
Ms Rumley-Cantrell collected Mr Duffy on the day in question carrying a loaded firearm concealed in clothing. He brought this firearm with him intending to shoot the victim in retribution for an alleged sexual assault committed by Mr Turner. Justice Brett accepted that Ms Rumley-Cantrell did not know of Mr Duffy's intention, the allegation against the victim, or the presence of a firearm. She followed his request to collect the victim, and she drove the two men around for hours while they drank alcohol. On a remote stretch coming back from the beach, she pulled over to allow the men to urinate, where Mr Duffy shot Mr Turner in the head. Mr Duffy rejoined her in the car and told her to drive off.
As the pair drove away, Duffy expressed concern that he had left the item of clothing behind, and Ms Rumley-Cantrell pointed out that the clothing would contain his DNA. She waited at a residence while Duffy showered, changed clothes, and hid the murder weapon. She then drove him to another location before taking the car to Duffy's sister's house and concealing it in the backyard. Ms Rumley-Cantrell claims that she was detained by Duffy and his associates and unable to leave. However, she subsequently travelled to Launceston to purchase items for herself and Duffy to allow him to continue to hide from the police. She bought mobile phones, supplies, and hair dye to attempt to disguise herself.
Ms Rumley-Cantrell and Mr Duffy were arrested after five days in hiding. She co-operated in answering questions and admitted her own role in helping Mr Duffy by driving him, concealing the vehicle, and purchasing supplies after the murder. Mr Duffy pled guilty to Mr Turner's murder and was sentenced to life in prison.
Justice Brett found that Ms Rumley-Cantrell committed the crime of being an accessory when she drove Mr Duffy away from the murder scene, knowing that he had shot and probably killed Mr Turner. He accepted that she had done this spontaneously and was not aware of his intention to commit murder prior to the act. While he also accepted that she was shocked and concerned for her own safety, she subsequently stayed with Duffy and provided real assistance to destroy evidence, cover up the crime and evade the authorities. Some of the assistance was practical, as she provided transport and supplies after the crime. She also provided less tangible but still important encouragement and support in the aftermath of the murder. Justice Brett decided that the question of whether she was detained was irrelevant to the sentencing.
While compulsion is a defence against the charge of accessory after the fact, Justice Brett noted that defence counsel did not assert a defence under section 20 of the Criminal Code. Ms Rumley-Cantrell acknowledged that her conduct was motivated by several factors, only one of which was fear of Mr Duffy and his associates. She was also motivated by concern for her own criminal culpability in being present and her failure to report the murder afterwards. Justice Brett also noted her desire to maintain her relationship with Mr Duffy.
Justice Brett noted that the crime was particularly serious, as the murder was an intentional and premeditated killing. Ms Rumley-Cantrell did not dispose of a body, but she did drive away from the scene, leaving Mr Turner to die. The judge ordered a sentence appropriate to the seriousness of the crime, emphasising general deterrence. He moderated the sentence to account for mitigating factors such as the defendant's cooperation and lack of criminal record. Ms Rumley-Cantrell was sentenced to imprisonment for two years and four months, eligible for parole after 14 months.
Contact the criminal lawyers at Go To Court with any questions about the offence of accessory after the fact in Tasmania. Please call 1300 636 846 for legal advice on this or any other matter.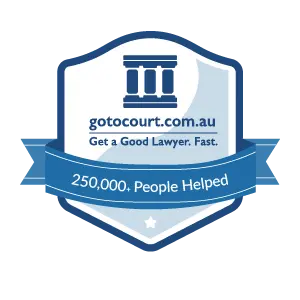 Affordable Lawyers
Our Go To Court Lawyers will assist you in all areas of law. We specialise in providing legal advice urgently – at the time when you need it most. If you need a lawyer right now, today, we can help you – no matter where you are in Australia.
How It Works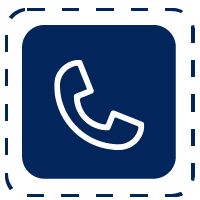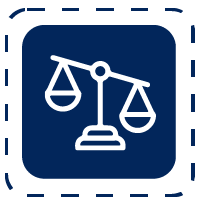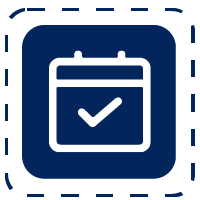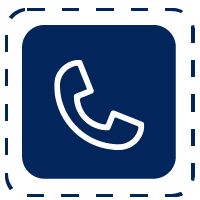 1. You speak directly to a lawyer
When you call the Go To Court Legal Hotline, you will be connected directly to a lawyer, every time.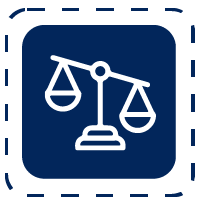 2. Get your legal situation assessed
We determine the best way forward in your legal matter, free of charge. If you want to go ahead and book a face-to-face appointment, we will connect you with a specialist in your local area.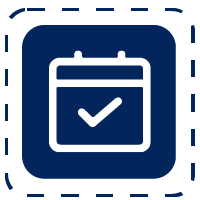 3. We arrange everything as needed
If you want to go ahead and book a fact-to-face appointment, we will connect you with a specialist in your local area no matter where you are and even at very short notice.