https://www.gotocourt.com.au/criminal-law/tas/police-vehicle-searches/
National Legal Hotline
7am to midnight, 7 days
Call our lawyers now or,
have our lawyers call you
Vehicle Searches (Tas)
Updated on Dec 15, 2022 • 5 min read • 1526 views • Copy Link
Vehicle Searches (Tas)
The police in Tasmania exercise a significant amount of power over members of the public, but these powers are each carefully circumscribed and limited by legislation and common law. It is vital that the public understand the limits of the power of police in their jurisdiction. For instance, drivers in Tasmania should know that the police cannot arbitrarily search a vehicle without the driver's permission, judicial authorisation, or reasonable suspicion of unlawful activity. This page examines the legality of police vehicle searches in Tasmania.
Police vehicle searches in Tasmania: consent
When a driver is pulled over at a roadblock or for a prescribed purpose (such as an alcohol breath test), the police may ask for permission to search the vehicle. If the driver consents, any evidence that the police discover may be used in Court. Drivers in Tasmania should feel empowered to decline a request to search their vehicle.
Police vehicle searches in Tasmania: warrants
A search warrant is a court order that authorises law enforcement officers to conduct a search and confiscate evidence of crime. In Tasmania, the police can search a vehicle with a warrant under the Search Warrants Act 1997 (though the execution of search warrants is also regulated by other Acts).
The Commissioner of Police can issue a general search warrant that is valid for six months to search for stolen goods (Police Offences Act 1935). Such a warrant can empower the police to search not only a suspect and their home but also their vehicle. A police officer must use a federal warrant to search and seize for a federal offence and a warrant issued under state law to seek evidence of a state offence.
When a police officer presents a warrant to search a vehicle, the driver should make sure that all the listed particulars are correct. If the warrant is not accurate, the driver should inform the police but not attempt to obstruct the search. The driver must comply with a police search or be subject to a fine of not more than 20 penalty units or imprisonment for 12 months, or both. Still, the driver does not have to respond to any police questions during the search, other than to provide their identifying information, and submit to mandatory breath, blood, or saliva tests.
Police searches of vehicles without a warrant
Even without a warrant, the police in Tasmania can stop and search a vehicle if they have reasonable grounds to believe that someone has committed an offence under the Firearms Act 1996. The police can then seize and confiscate any firearms or ammunition found in the search.
The Police Powers (Vehicle Interception) Act 2000 confers additional powers on police officers to stop and search vehicles used in connection with the commission of certain offences. Under this Act, a senior police officer can authorise the establishment of a roadblock or vehicle immobilisation device to stop an identified vehicle.
In order to make this authorisation, the police officer must reasonably believe it would significantly improve the prospect of:
apprehending someone who is suspected of an indictable offence;
apprehending someone who may be endangering life, property, or safety of another person; or
to protect life or property.
Additionally, when someone commits an offence or is likely to offend, a police officer can detain and search a vehicle in the performance of their duties.
At a roadblock, a police officer can stop and detain a vehicle for a reasonably necessary time to search for evidential material. They can use reasonable force in order to carry out the search, and detain a driver or passenger who leaves the vehicle. If a driver fails to stop or avoids a roadblock, they are liable for a maximum fine of 50 penalty units or imprisonment for 12 months.
Reasonable belief of unlawful activity
An officer can only conduct a police vehicle search without consent or warrant when they have a genuine reasonable belief of unlawful activity. If the legal case proceeds to a court hearing, the officer will need to explain their reasoning to the Court. The Court may find that the officer's belief was not, in fact, reasonable and choose to exclude the evidence from the proceeding.
However, because of a High Court precedent established in Bunnings v Cross [1978], Tasmanian Courts must assess the benefits of admitting evidence even from an unlawful search. The rule from this case was codified in Tasmania in section 138 of the Evidence Act 2001, which states that evidence should only be excluded if it would be unfair to the accused. When considering whether to admit illegally obtained evidence, Tasmanian courts will weigh the benefit of convicting an offender against the importance of discouraging police misconduct. In making this evaluation, the courts assess the importance of the evidence, the gravity of the offence, the nature of the police misconduct and whether senior police officers encourage or condone this misconduct. Finally, the Court will consider how difficult it would have been for the police officer to conduct a lawful search. Typically, the Court will only exclude evidence if the police deliberately abused their power to obtain evidence.
Please contact Go To Court Lawyers on 1300 636 846 right away if you feel that you have been subject to an unlawful police vehicle search. Our traffic law specialists can answer any questions you have and defend you before court.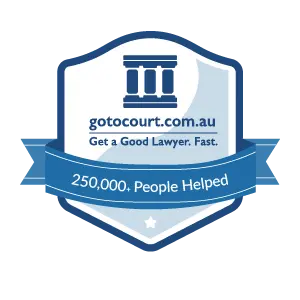 Affordable Lawyers
Our Go To Court Lawyers will assist you in all areas of law. We specialise in providing legal advice urgently – at the time when you need it most. If you need a lawyer right now, today, we can help you – no matter where you are in Australia.
How It Works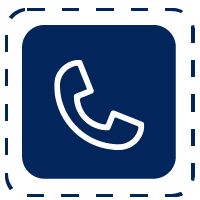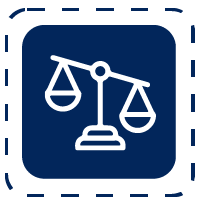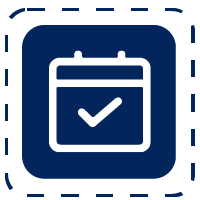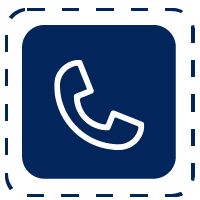 1. You speak directly to a lawyer
When you call the Go To Court Legal Hotline, you will be connected directly to a lawyer, every time.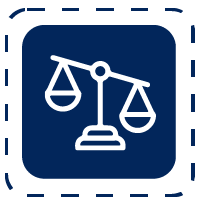 2. Get your legal situation assessed
We determine the best way forward in your legal matter, free of charge. If you want to go ahead and book a face-to-face appointment, we will connect you with a specialist in your local area.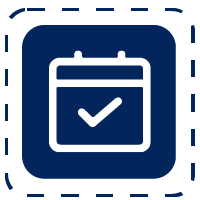 3. We arrange everything as needed
If you want to go ahead and book a fact-to-face appointment, we will connect you with a specialist in your local area no matter where you are and even at very short notice.