https://www.gotocourt.com.au/criminal-law/tas/restraint-orders/
National Legal Hotline
7am to midnight, 7 days
Call our lawyers now or,
have our lawyers call you
Family Violence Orders and Restraint Orders in Tasmania
Updated on Jan 03, 2023 • 7 min read • 334 views • Copy Link
Family Violence Orders and Restraint Orders in Tasmania
---
In Tasmania, there are two types of orders that can be applied for if someone needs protection from another person; Family Violence Orders under the Family Violence Act 2004 Tasmania and Restraint Orders under the Justices Act 1959 Tasmania.
When Family Violence Orders may be obtained
Family Violence Orders offer protection for people aged 16 years and above who are/were married – or who otherwise are/were in a "significant relationship" – and have suffered family violence. A significant relationship is defined in The Relationships Act 2003 Tasmania as a relationship where two people are a couple. This includes same-sex and de facto relationships.
Family violence is behaviour by a person against their spouse or partner including assault, sexual assault, threats, verbal abuse, intimidation, coercion, abduction, stalking, economic abuse, emotional abuse, or attempting or threatening to do any of those things.
Orders for protection made in other states of Australia or in New Zealand can be registered in a Tasmanian Court for enforcement in Tasmania.
Police Powers with respect to investigating Family Violence
Under the Family Violence Act 2004 Tasmania, police have the power to enter any premises if they believe that family violence has been or is likely to be committed, or if they are invited into the premises by a person who lives there. They can search people and the premises, and seize any object that they think may have been used in family violence.
If the police arrest a person, they may keep him or her in custody for a reasonable time while they decide whether to lay charges, and for the preparation and service of either a Police Family Violence Order or an application for an Family Violence Order.
The police must decide the risk posed by the arrested person to the victim and any children, the likelihood of a recurrence of violence and the safety of the premises before determining whether to make the orders accordingly.
Police Family Violence Orders (PFVO)
An authorised police officer may issue a Police Family Violence Order (PFVO) against a person if they are satisfied that they have committed, or are likely to commit, a family violence offence. This can be done without the need to go to Court.
A PFVO can last for a maximum of 12 months. It will have conditions attached to it that may include requiring a person to leave or to not enter premises, requiring that person to surrender any firearm or weapon, and/or requiring that person to stop harassing, threatening, verbally abusing or assaulting an affected person or an affected child.
The order must be served on the person against whom it is issued and a copy must be sent to the Court. A PFVO is automatically revoked by the issue and service of a Family Violence Order or interim Family Violence Order in respect of the same people.
During the time that a PFVO is force, any licence or other permit relating to the possession of a firearm by the person against whom the order is issued is suspended, and no permit may be applied for during the period of the order.
Court applications for Family Violence Orders (FVO)
An application for a Family Violence Order (FVO) may be made to a magistrate by a person affected by family violence (the "affected person"), a police officer, an affected child or any other person to whom leave is granted by a Court. Application forms are available from the Magistrates Court. The Court will make an order if it is satisfied that a person has committed family violence and that they may do so again.
When making an order the Court must consider the interests and safety of the applicant and any affected child. An affected child is a child whose safety, psychological health or other interests are likely to be or are affected by family violence. The Court must also take into consideration any orders issued by the Family Court.
Court may issue a warrant for the arrest of the person against whom an FVO is sought if it believes the matter is urgent and there is sufficient cause to do so. Where a Court issues a warrant for the arrest of a person and an application for an FVO has not been filed then the application must be filed as soon as possible.
Final orders can be made by consent and without admitting the allegations by the respondent.If the Court makes a FVO, then it will remain in force for as long as the Court thinks necessary (generally 12 months) or until an application is made to revoke it. If the FVO is not agreed to, then the application will be adjourned for a contested hearing. Interim orders for protection can be made during any adjournments.
Varying, revoking or extending an Order
An application to vary, extend or revoke a FVO or a PFVO can be made to a Court at any time by an affected person or child, a police officer, the person restrained by the Order, or any other person who is granted leave by a Court. The Court must consider the safety and interests of the person and children for whose benefit the order is sought and if there has been a substantial change in the relevant circumstances since the order was made.
Where a person has applied to have a PFVO varied or revoked and the application has been dismissed, any further application may only be made with the leave of the Court. The Court will not grant leave unless it is satisfied that there has been a substantial change in the relevant circumstances since the order was made. A PFVO which has been varied or extended by a Court becomes an FVO.
Breaching a Family Violence Order
If a person does not comply with the conditions of the restraining orders, can be arrested and charged. On summary conviction, the penalty in the case of a first offence is a maximum fine of $2,800.00 and a maximum jail sentence of 12 months. In the case of a second offence, the maximum fine is $4,200.00 and a maximum jail sentence of 18 months.
For a third offence, a fine of up to $5,600.00 or a maximum jail sentence of up to 2 years. For a fourth or subsequent offence, the maximum jail term rises to 5 years.
A previous offence means any contravention of an FVO, PFVO or interim FVO, regardless of whether the order was made for the protection of the same person.
Restraint Orders for non-family or non-domestic violence
Anyone in Tasmania who wishes to seek protection from violence that does not fall within the definitions of family or domestic violence will need to make an application for a Restraint Order under the provisions in Part XA of the Justices Act 1959.
Application forms are available from the Magistrates Court. Any person who can show that the person whom they wish to restrain has assaulted, harassed, interfered with them or behaved offensively towards them, or damaged their property, can make an application. They must show that this behaviour is likely to reoccur.
A police officer can make an application on behalf of an aggrieved party, or a person who has been appointed as a Guardian or Administrator for a person may make an application on their behalf. A parent or guardian can act on behalf of a child, or any other person can represent a person if they are granted leave by the Court.
Contravening a Restraint Order is an offence, for which the maximum penalty is $1,400 or six months imprisonment.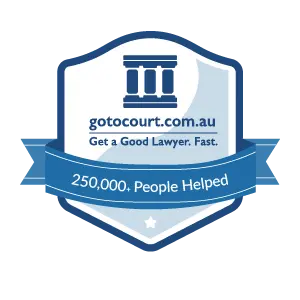 Affordable Lawyers
Our Go To Court Lawyers will assist you in all areas of law. We specialise in providing legal advice urgently – at the time when you need it most. If you need a lawyer right now, today, we can help you – no matter where you are in Australia.
How It Works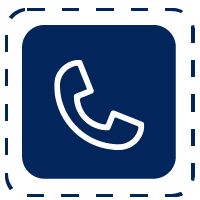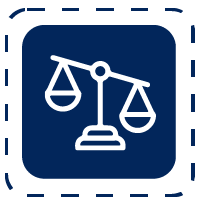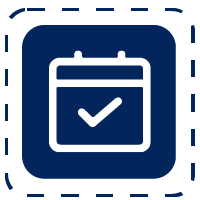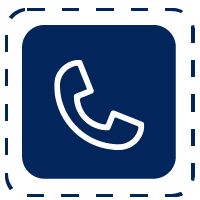 1. You speak directly to a lawyer
When you call the Go To Court Legal Hotline, you will be connected directly to a lawyer, every time.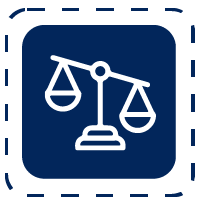 2. Get your legal situation assessed
We determine the best way forward in your legal matter, free of charge. If you want to go ahead and book a face-to-face appointment, we will connect you with a specialist in your local area.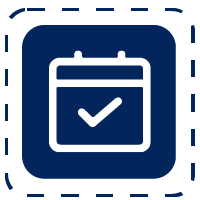 3. We arrange everything as needed
If you want to go ahead and book a fact-to-face appointment, we will connect you with a specialist in your local area no matter where you are and even at very short notice.