https://www.gotocourt.com.au/immigration/migration-health-requirement/
National Legal Hotline
7am to midnight, 7 days
Call our lawyers now or,
have our lawyers call you
The Migration Health Requirement
Updated on Sep 28, 2023 • 5 min read • 462 views • Copy Link
The Migration Health Requirement
Most applicants for Australian visas are required to fulfil the Migration Health Requirement. The criteria for health assessments are determined by the length of stay, purpose of visit and the type of visa being applied for.
The Department of Immigration and Citizenships states that the Health Requirement is necessary to:
protect the Australian community from public health risks;
contain public expenditure on health care and community services;
safeguard the access of Australian citizens to health care and community services that are in limited supply.
Public Interest Criteria
Schedule 4 of the Migration Regulations sets out three Public Interest Criteria (PIC) relating to health.
They are:
PIC 4005, which applies to most visas and sets out the standard Health Requirement criteria including meeting the 'significant cost' and 'prejudice to access' requirements;
PIC 4006, which applies to long stay skilled business visas. Applicants who fail to pass the health requirement under this criterion have access to a waiver provided their sponsoring employer agrees to indemnify their identified health-related costs; and
PIC 4007, which applies to a limited number of family stream, skilled and humanitarian visas. Applicants who fail the Health Requirement under this criterion have access to a waiver consideration at the Minister's discretion. This allows the Minister to consider compelling and compassionate circumstances as well as financial and other offsets to the costs. The applicant will be allowed to provide additional medical reports and other evidence of their circumstances to offset the costs identified.
An applicant will not meet the Health Requirement if they are considered a threat to Australia's public health (such as by having tuberculosis) or because they have a disease or a condition that would result in a significant cost to the Australian community or that would prejudice the access that Australian citizens and permanent residents have to health care.
Waivers
Where an applicant is assessed as having such a condition, they will not be granted a visa unless a health waiver is granted. A health waiver is not available to the majority of permanent visa applicants.
If a health waiver is available for a person's visa subclass, their processing officer will contact them and request further information.
The decision-maker will then assess whether a health waiver should be exercised, taking into account:
whether the person or their family can lessen the potential cost of their health condition and their reliance on community services;
any compassionate and compelling circumstances that exist.
Who must pass the Health Requirement?
All applicants for permanent visas must be assessed against the Health Requirement. This includes the applicant's partner and children, even if they are not included in the application.
Applicants for temporary visas may have to have a medical examination, chest x-ray, and other tests depending on the length of their proposed stay, their intended activities in Australia, the level of risk of tuberculosis in their country and other factors.
Applicants for offshore refugee and humanitarian visas must also pass the Health Requirement. Applicants from this group may be rejected on health grounds.
Procedure
Where a person applies for a visa, the departmental decision-maker must identify whether they have a significant medical condition. This can be achieved through self-identification by the applicant or by a medical assessment.
If the person has a significant medical condition, the results of their assessment will be referred to the Medical Officer of the Commonwealth (MOC) for its opinion as to whether they meet the Health Requirement.
In most cases the decision of the MOC is final.
Significant cost threshold
In assessing whether a person passes the Health Requirement, the MOC will determine whether their illness or condition will require health care or community services whose costs will exceed the 'significant cost' threshold.
Prejudice to access
Visa applicants are also assessed in relation to 'prejudice to access'. This is where a person's disease or condition is assessed as being likely to prejudice the access of Australian citizens or permanent residents to health care and community services. This may be through dialysis, organ transplants, blood/plasma products or knee and hip replacements. It may also be through services such as hospital services, residential or palliative care, rehabilitation services and disability services.
Criticisms of the health requirement
Criticisms have been made of the process followed by MOC, which reportedly habitually assesses the same condition as attracting the same costing, regardless of the level of disability the patient has or the level of care they require.
Calculating the future costs of a disability or medical condition is notoriously difficult. The Royal Australasian College of Physicians (RACP) has expressed concern that disabled applicants may be rejected based on untested assumptions about the future costs of their disability. It is particularly difficult to assess the future health costs of very young people.
It has also been pointed out that the costs estimate is made regardless of whether the health care will actually be used by the applicant. Furthermore, the criteria ignore the healthcare burdens of other factors such as obesity or alcoholism, which are not screened for during the immigration process. The opportunity to provide evidence of capacity to offset costs is not extended to most applicants.
The main criticism of the 'prejudice to access' principle is its assumption that a person with a disability will use all services for that disability, rather than assessing the likely use of services for the applicant's disability.
If you require legal advice or representation in an immigration law matter or in any other legal matter, please contact Go To Court Lawyers.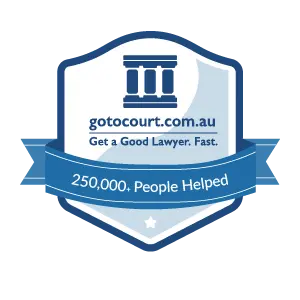 Affordable Lawyers
Our Go To Court Lawyers will assist you in all areas of law. We specialise in providing legal advice urgently – at the time when you need it most. If you need a lawyer right now, today, we can help you – no matter where you are in Australia.
How It Works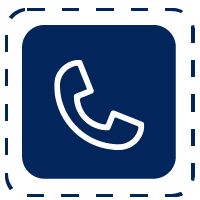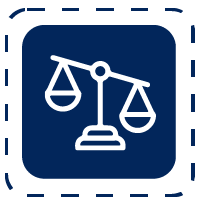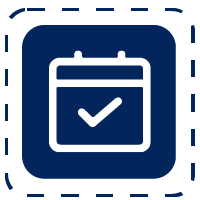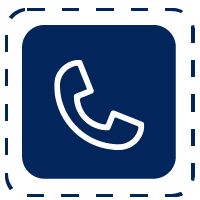 1. You speak directly to a lawyer
When you call the Go To Court Legal Hotline, you will be connected directly to a lawyer, every time.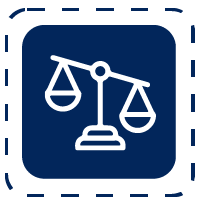 2. Get your legal situation assessed
We determine the best way forward in your legal matter, free of charge. If you want to go ahead and book a face-to-face appointment, we will connect you with a specialist in your local area.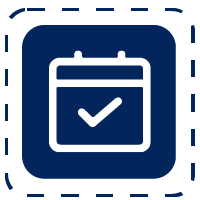 3. We arrange everything as needed
If you want to go ahead and book a fact-to-face appointment, we will connect you with a specialist in your local area no matter where you are and even at very short notice.