https://www.gotocourt.com.au/immigration/australian-visas/
National Legal Hotline
7am to midnight, 7 days
Call our lawyers now or,
have our lawyers call you
Australian Visas
Updated on Nov 08, 2022 • 6 min read • 533 views • Copy Link
Australian Visas
Australia offers a number of different visas for non-citizens who wish to visit, study, work, or reside in the country. The process of selecting the most suitable visa and going through the application process can be stressful. The following information is a guide for navigating the general process of selecting the right Australian visa, the application process, and meeting the visa criteria.
What is a visa?
A visa is a status which allows a person who is not an Australian citizen to reside, work, study or travel in Australia for a specified amount of time.
Visas in Australia can be temporary or permanent. Temporary visas allow the visa holder to remain in Australia for a specified period of time while permanent visas allow the visa holder to remain in Australia indefinitely.
If you hold a visa in Australia, you are classified as a lawful non-citizen for the purposes of the Migration Act 1958 (Cth).
The Act stipulates the requirements of particular visa types and their classes. There are many different visas available. You can find a full list on the website for the Department of Home Affairs. You can also use the Visa Finder to determine which is the most appropriate visa for your needs.
Selecting an Australian visa type
Your situation and circumstances will determine what visa you are eligible to apply for. For example, you may be a skilled and fully trained nurse, mechanic or cook, or you may be in a genuine and continuing, mutually exclusive relationship with an Australian citizen. Depending on your own personal circumstances, there may be one or more visas which are suitable for your migration.
Generally, visas fall into the following categories:
Visitor – short stays for tourism, business or visiting family;
Working holiday – for backpackers aged 18 to 31 of certain countries to work and travel throughout Australia for up to 12 months;
Student – to study and live in Australia;
Skilled – for applicants who possess qualifications and experience in listed occupations on the Skilled Occupations List;
Employer Sponsored – for skilled workers whose occupations are listed on the Consolidated Sponsored Occupations List;
Family – including parent, partner, child or dependent relative;
Resident Return – for former citizens and permanent residents to return to Australia; and
Humanitarian – applicants who have a well-founded fear of persecution should they return to their home country.
Making the Australian visa application
Most visas can now be lodged online with very little types of visas requiring a physical or 'paper' application.
Ensuring the correct information is included in the visa application as well as paying the fee is essential. If any information is missing or the fee not paid in full, the Department of Home Affairs can consider there to be no application at all.
Providing false, misleading or deceptive documents or information is very serious. Under the Migration Act, a visa applicant can be banned for three years for providing false documents or misleading information. If the document or information relates to identity, there is a ten-year ban from migration to Australia.
Including supporting documents with your visa application
It is essential to include documents which support your visa application. Most visa subclasses have document checklists with information of the documents which must be attached to your visa application.
The Department's ImmiAccount accepts several different file types but has a limit on the file size of each document.
Health and Character
Almost all visa types require health and character assessments. It is important to check the health and character requirements for the visa you are applying for, prior to applying.
Health checking
For many visas which require health checking, the health checks can be arranged through the Department of Home Affairs' My Health Declarations portal (prior to lodging the visa application) or directly through the ImmiAccount after the visa has been lodged.
Character
The Department of Home Affairs will assess all visa applicants against a character test. Applicants for visas generally do not pass the character test if:
They have a substantial criminal record – that is, they have been sentenced to 12 months in prison or more. Under the Migration Act suspended sentences are included as a prison sentence;
They have been convicted of escaping from immigration detention, or convicted of a crime while in immigration detention;
They are a member of, or associated with, a group or organisation the Minister for Immigration suspects is involved in criminal conduct;
Their criminal record shows they are not of good character;
There's a risk that the person will engage in criminal conduct, vilify a segment of the Australian community or incite discord, or be a danger to the Australian community;
They have been convicted of a child sex offence;
There is an adverse Australian Security Intelligence Organisation (ASIO) security assessment against them or an Interpol notice which suggests they are a risk to the Australian community; or
They are suspected of people smuggling, trafficking, genocide, war crimes, crimes against humanity, torture or slavery, or a crime of serious international concern.
For character checks, many visas require police clearances. Some police clearances can take a significant period of time to obtain so it is important to arrange police clearance applications so that they can be attached to the visa application when the Minister for Department of Home Affairs is ready to make a decision.
Health and character assessments are to be completed at your cost. Both health and character assessments have a validity period of 12 months. When undertaking health checks and obtaining police clearances, consider the visa processing times.
I have been requested further documents, what do I do?
If you are requested further documents or information in relation to your visa application, do not panic. It is important to consider what the Department of Home Affairs is requesting and the deadline to provide the documents and information. Usually, the Department provides 28 days to provide further documents or information in support of a visa application.
If you do not provide further documents and information when requested, the Department will make a decision on the information provided.
If you require legal advice or representation in any legal matter, please contact Go To Court Lawyers.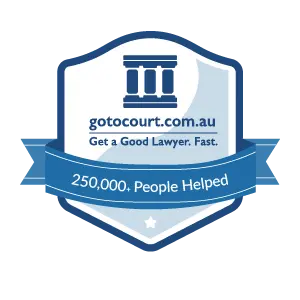 Affordable Lawyers
Our Go To Court Lawyers will assist you in all areas of law. We specialise in providing legal advice urgently – at the time when you need it most. If you need a lawyer right now, today, we can help you – no matter where you are in Australia.
How It Works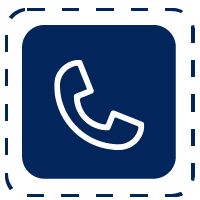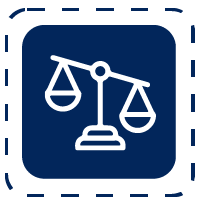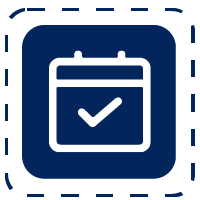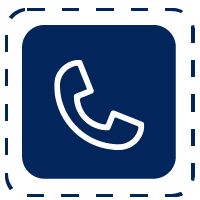 1. You speak directly to a lawyer
When you call the Go To Court Legal Hotline, you will be connected directly to a lawyer, every time.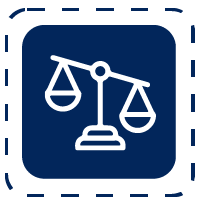 2. Get your legal situation assessed
We determine the best way forward in your legal matter, free of charge. If you want to go ahead and book a face-to-face appointment, we will connect you with a specialist in your local area.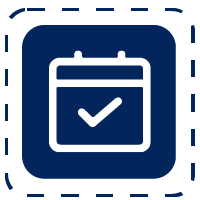 3. We arrange everything as needed
If you want to go ahead and book a fact-to-face appointment, we will connect you with a specialist in your local area no matter where you are and even at very short notice.