https://www.gotocourt.com.au/immigration/visa-refusal-cancellation/
National Legal Hotline
7am to midnight, 7 days
Call our lawyers now or,
have our lawyers call you
Visa Refusal and Cancellation
Updated on Nov 08, 2022 • 5 min read • 562 views • Copy Link
Visa Refusal and Cancellation
It can be very difficult to understand the documentation and eligibility requirements when applying for an Australian visa. Even if an applicant is careful, it is easy to omit crucial details or misinterpret the guidelines, so that the visa application is refused or cancelled. Still, an applicant has options to achieve their migration goals using alternative options. This article explains common reasons for visa refusal or cancellation and the option available in those circumstances.
Recent visa refusals and cancellations
During the 2020-2021 financial year, the Australian Department of Home Affairs refused 785 visa applications and cancelled 946 visa applications. In fact, there has been a significant rise in visa cancellations based on character grounds since 2014, owing to new mandatory cancellation provisions. Unfortunately, when a visa is cancelled on character grounds, the applicant may be permanently excluded from Australia. This is generally the case unless the Minister personally intervenes to grant the applicant a permanent residency visa. When a visa application is refused on non-character grounds, the applicant may be eligible for a limited list of visa subclasses while they remain in Australia. These limited visas include Bridging Visas and Partner Visas. A person who applies for one of these visas must meet additional requirements if they do not hold a substantive visa when the application is lodged.
Reasons for refusal or cancellation
It can be very distressing to find that a visa application has been refused. An applicant has often already made travel and accommodation plans when they find out the status of their visa. An application might be cancelled because the applicant:
failed to complete the application form;
provides insufficient or false information;
failed to answer follow-up enquiries;
has a damaged or invalid passport;
cannot establish sufficient financial resources;
does not have health insurance;
fails the character requirement;
has a criminal history; or
fails to demonstrate an understanding of the legal implications of the visa application.
Process following visa rejection
The Department of Home Affairs rejects visa applications under section 501 of the Migration Act 1958 . If the applicant is already located in Australia when their visa is cancelled, the person becomes an unlawful non-citizen. The person will be detained or placed in an immigration detention centre until he or she is granted a visa, deported, or otherwise removed from the country. Additionally, a person who has a visa cancelled cannot apply for another visa while in the country, although they can apply for a 'removal pending' bridging visa or protection visa. In addition, a person who is deported is not eligible to apply for most visas. An exclusion period applies if someone departs the country as an unlawful non-citizen, although this does not apply if the person leaves within 28 days of his or her substantive visa expiring. There is a three-year exclusion period unless the criteria are waived. If the Department has qualms over an applicant's identity, it may exclude the applicant from obtaining a visa for ten years.
When an applicant has a visa refused, they may also be restricted from receiving a further visa to Australia through the Public Interest Criteria (PIC) and the Special Return Criteria (SRC). Under the PIC, the Department must be satisfied that there are compelling circumstances that impact Australia's interests, or there are compelling or compassionate circumstances that impact an Australian citizen or resident, or an eligible New Zealand citizen.
Once a visa application is refused, the applicant must declare this on all future visa applications. This can even affect the applicant's eligibility to obtain a visa to another country. A good immigration record demonstrates compliance with visa conditions and can be an important factor in any future travel. Sadly, family members who are visa dependents can also be affected by a visa cancellation.
Visa refusal appeal
When the Department of Home Affairs refuses a visa, the applicant can lodge a visa appeal at the Administrative Appeals Tribunal (AAT). This appeal must be submitted via written request within 28 days of the visa decision notice. Anyone held in immigration detention has a shorter appeal window of only seven days. Should an applicant miss the deadline, neither the Immigration Office nor AAT will entertain an appeal. However, the appeal deadline can also vary depending on the type of visa and the grounds for visa refusal. There is usually a fee to review an appeal request. If an AAT appeal is unsuccessful, the applicant may apply to the Minister to request a personal Ministerial Intervention in their case. Alternatively, the applicant may try to have their case heard by the Federal Circuit and Family Court of Australia.
It is always best to take specific advice from a legal expert before proceeding with a visa application or appeal. At Go To Court Lawyers, our immigration specialists can offer advice on visa application refusal or cancellation matters. Call 1300 636 846 or contact one of our legal team today.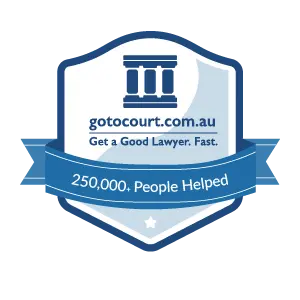 Affordable Lawyers
Our Go To Court Lawyers will assist you in all areas of law. We specialise in providing legal advice urgently – at the time when you need it most. If you need a lawyer right now, today, we can help you – no matter where you are in Australia.
How It Works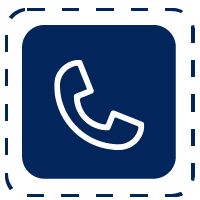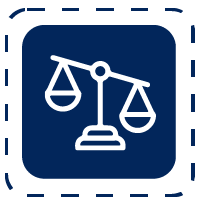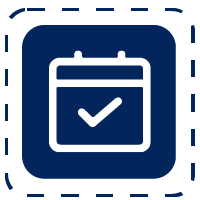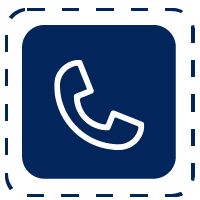 1. You speak directly to a lawyer
When you call the Go To Court Legal Hotline, you will be connected directly to a lawyer, every time.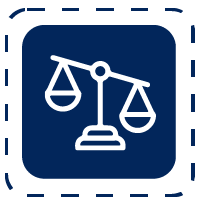 2. Get your legal situation assessed
We determine the best way forward in your legal matter, free of charge. If you want to go ahead and book a face-to-face appointment, we will connect you with a specialist in your local area.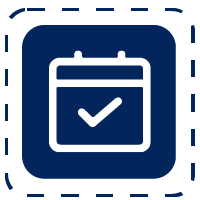 3. We arrange everything as needed
If you want to go ahead and book a fact-to-face appointment, we will connect you with a specialist in your local area no matter where you are and even at very short notice.