https://www.gotocourt.com.au/family-law/breach-of-orders-children/
National Legal Hotline
7am to midnight, 7 days
Call our lawyers now or,
have our lawyers call you
Breach of Parenting Orders
Updated on Aug 23, 2023 • 5 min read • 215 views • Copy Link
Breach of Parenting Orders
The law that governs parenting orders, including breaches of orders, is the Family Law Act. When a parenting order is made, either by consent or after a hearing by the Federal Circuit and Family Court of Australia (FCFCA), every person affected by the order must comply with all of its terms. If there is a breach of orders you can try to resolve the issues, either personally or with the help of a dispute resolution service, or you can take the matter back to court. A family dispute resolution service may be able to help you and the other person work through your disagreement.
Resolving a breach of orders
If an agreement is reached the parties can enter into a parenting plan or they can apply to the court for consent orders. Consent orders are enforceable by the court, but a parenting plan is not. It would be in your best interests to get legal advice before entering into any agreement. A lawyer will explain your legal rights and responsibilities, and how the law applies to your case.
If you cannot reach an agreement, you can apply to a court to enforce your orders. The court can enforce an order a make a person comply with the order, or vary an order to make sure everyone can comply with it in the future. If an existing court order no longer reflects arrangements for a child, it should be changed.
Breaching an order
A person breaches an order if they deliberately don't comply with it or make no reasonable attempts to comply with it. A person also breaches an order if they help someone else to avoid complying with it or prevent someone else from complying with it. Except for more serious breaches of orders or allegations of contempt of court, the person alleging the breach must prove the allegations on what is called the balance of probabilities. This means that the court must accept that it is more likely than not that the breach occurred. In the most serious cases, including contempt of court, the allegation must be proved beyond a reasonable doubt. This means that the court must accept that the allegation must be the only reasonable explanation for what has occurred.
If you are the person alleged to have committed a breach of parenting orders and you don't attend the court hearing the court may still make orders, including an order for your arrest. You can attend in person or ask a lawyer to represent you. If you cannot attend, you can request to appear by telephone or videolink. For more information about this, speak to the court staff well before the hearing date. You will need to explain why you cannot appear in person.
If a court decides a person has breached an order, it must then consider whether they had a reasonable excuse for doing so. Some examples of reasonable excuses may be that the person did not understand the obligations imposed by the order or that the person believed that the actions taken when breaching the order were necessary to protect the health and safety of any person, including themselves or the child, and that the breach lasted only as long as necessary for that protection.
Penalties for breaching an order
After considering all of the evidence and the law, a court may decide:
the breach of orders is proved
the breach is proved but there is a reasonable excuse for the breach
there was a breach that was more or less serious than that alleged without a reasonable excuse
the breach is not proved.
If the breach is proved the court can do one of 3 things. It can decide to make an order that changes all or some or the original order or it may adjourn the case to allow a person to apply for a further order that alters the original order. It can also impose a penalty for the breach.
Penalties can be:
an order to attend at a post separation parenting program
an order to compensate for time lost with a child as a result of the breach
the breaching party must enter into a bond which can last for up to 2 years. It may require the person to be of good behaviour and/or attend counselling or dispute resolution or some other order. Breaching the bond may be punished by a fine, or the bond may be revoked and another penalty imposed for the original breach.
that a person pays all or some of the legal costs of the other parties
that a person pay compensation for expenses lost as a result of the breach
that a person do community service. Failing to do the community service ordered may be punished by a fine, or the order for community service may be revoked and another penalty imposed for the original offence
order them to pay a fine
order that they serve a sentence of imprisonment
If you require legal advice or representation in any family law matter, please contact Go To Court Lawyers.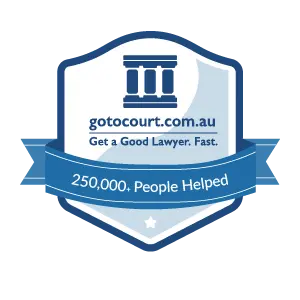 Affordable Lawyers
Our Go To Court Lawyers will assist you in all areas of law. We specialise in providing legal advice urgently – at the time when you need it most. If you need a lawyer right now, today, we can help you – no matter where you are in Australia.
How It Works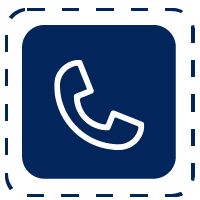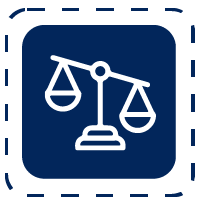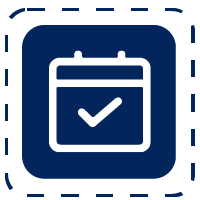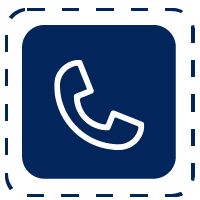 1. You speak directly to a lawyer
When you call the Go To Court Legal Hotline, you will be connected directly to a lawyer, every time.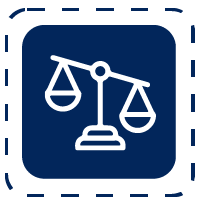 2. Get your legal situation assessed
We determine the best way forward in your legal matter, free of charge. If you want to go ahead and book a face-to-face appointment, we will connect you with a specialist in your local area.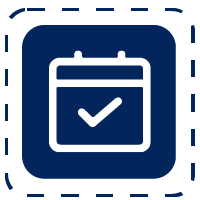 3. We arrange everything as needed
If you want to go ahead and book a fact-to-face appointment, we will connect you with a specialist in your local area no matter where you are and even at very short notice.