https://www.gotocourt.com.au/family-law/child-maintenance-orders/
National Legal Hotline
7am to midnight, 7 days
Call our lawyers now or,
have our lawyers call you
Child Maintenance Orders
Updated on Jan 05, 2023 • 5 min read • 166 views • Copy Link
Child Maintenance Orders
---
Parents have an obligation to financially maintain their children until they turn 18. When parents are separated, child support is generally assessed and collected through the Department of Human Services' Child Support Agency. The obligation to pay child support generally terminates when a child turns 18. However there are some situations where a parent may be required to pay child support even after a child has turned 18. In such cases, Child Maintenance Orders are sometimes made.
An example of where a Child Maintenace Order may be needed is where the child who has turned 18 is still in secondary school. If a child still requires financial support from parents after turning 18, a parent can seek a Child Maintenance Order through the Federal Circuit and Family Court of Australia (FCFCA).
What are Child Maintenance Orders?
As the Child Support Agency primarily administers the child support scheme, the Family Courts have a limited role in determining financial support payable for children (including adult children). After a child has turned 18, there are two situations where an application can be made to the FCFCA for child maintenance orders:
Where the child requires financial support to complete their education; or
Where the child has a physical or mental disability.
In these situations, courts can make Child Maintenance Orders requiring a parent or stepparent to pay child maintenance for children not covered by the child support legislation. For such an order to be made, it is not necessary for the paying parent to have maintained a relationship with the child or to expect to maintain a relationship with the child in the future.
Who can apply for a child maintenance order?
A parent, the child, a grandparent or any other person involved with the care, welfare or development of the child may apply to the court for a child maintenance order. An example of where this may be necessary is where the child is affected by a physical disability and requires ongoing care.
How do I apply for a child maintenance order?
Where the parents are in agreement about the amount of maintenance to be paid, they can apply to the court by consent.
If there is no agreement, one party must prepare and file the documents with the court and organise for them to be served on the other party. The parent responding to the application must file their own documents and evidence with the court.
Financial disclosure obligations will apply to each parent. They will be required to provide documents confirming their income, savings, assets, liabilities and any financial resources. If there are any interests held in companies, trusts or other structures, these interests must also be disclosed.
If a parent is applying for child maintenance to support the child through education, evidence as to the type of course the child is undertaking, their current progress and results is relevant.
How much maintenance is required?
The amount of child maintenance payable will be determined by the court after consideration of the child's necessary expenses, each parent's financial position and income earning capacities as well as the child's ability to seek employment.
The court has discretion in relation to the orders it makes for child maintenance.
Necessary expenses include food, utilities, housing, transport, study costs and medical costs. Discretionary expenses such as holidays and entertainment are generally excluded.
For applications relating to a child's tertiary education, the court will consider the hardship that will be caused to the child if they were required to abandon their studies due to not having enough financial means to support them. Furthermore, whether the child is likely to continue and succeed in their studies will be examined.
Parents will not necessarily be asked to pay half of the child's expenses each. The amount and percentage payable will depend on each parent's capacity to contribute.
The method of payment can be lump sum payments or payment by instalments. Generally, if it has been difficult for the receiving parent to recover child support payments in the past, the court will be more likely to order a lump sum payment.
How are payments collected?
Once Child Maintenance Orders are made, the receiving parent will need to notify the Child Support Agency that a Child Maintenance Order has been made. The Child Support Agency can collect the payments on the receiving parent's behalf, or the receiving parent may elect to receive payments directly from the paying parent.
When does the obligation end?
The end date of child maintenance orders is often be specified within the order. Therefore, it is important that parties clearly specify the expiration date they are seeking.
Often Child Maintenance Orders are made to support a child's tertiary education, the order will be made to expire at the time the child concludes their tertiary education.
If you require legal advice or representation in a family law matter or in any other legal matter, please contact Go To Court Lawyers.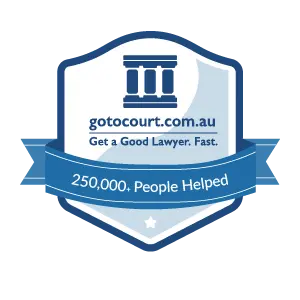 Affordable Lawyers
Our Go To Court Lawyers will assist you in all areas of law. We specialise in providing legal advice urgently – at the time when you need it most. If you need a lawyer right now, today, we can help you – no matter where you are in Australia.
How It Works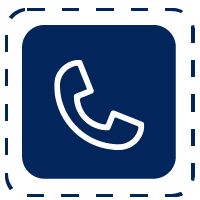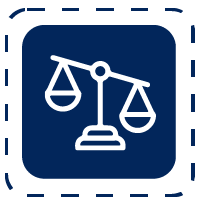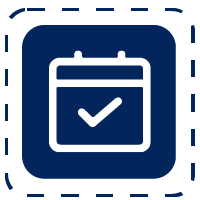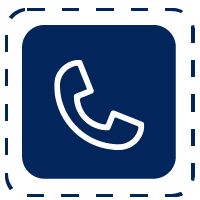 1. You speak directly to a lawyer
When you call the Go To Court Legal Hotline, you will be connected directly to a lawyer, every time.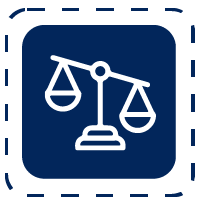 2. Get your legal situation assessed
We determine the best way forward in your legal matter, free of charge. If you want to go ahead and book a face-to-face appointment, we will connect you with a specialist in your local area.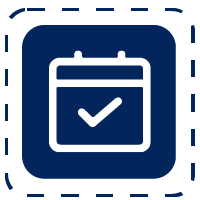 3. We arrange everything as needed
If you want to go ahead and book a fact-to-face appointment, we will connect you with a specialist in your local area no matter where you are and even at very short notice.