https://www.gotocourt.com.au/family-law/surrogacy-in-australia/
National Legal Hotline
7am to midnight, 7 days
Call our lawyers now or,
have our lawyers call you
Surrogacy in Australia
Updated on Nov 14, 2022 • 9 min read • 324 views • Copy Link
Surrogacy in Australia
What Is Surrogacy?
A "surrogate" is a person who acts to achieve an outcome on behalf of another person, i.e. a 'surrogate' is simply a substitute. So, 'surrogate parenting' is one person, the surrogate, carrying a foetus on behalf of another person, usually someone who is either incapable or unwilling to bear the child themselves. Such circumstances can of course arise naturally, resulting from career considerations for example, or women can find themselves infertile or endangered through illness or disease.
Surrogacy normally commences with insemination of a fertilised embryo into a healthy surrogate mother (also known as a 'gestational carrier'). This process has become a common and relatively low-risk procedure, medically speaking. It is uncommon for there to be sexual congress between the gestational carrier and the male parent. However, sometimes both egg and sperm are from a married couple who for reasons of their own want a third person to carry the baby. Most commonly though, the egg is either donated or from the birth surrogate.
Surrogate parenting in Australia is complicated by a range of law which often conflicts between jurisdictions. Use of a surrogate parent can be a personal contractual matter between the parties involved which does not involve payment, or can be a commercial agreement between the parties concerned. This process differs from adoption both legally and in practice.
In Western Australian surrogacy law, for example, people who wish to enter into a voluntary surrogacy arrangement with a gestational carrier must enter into a valid 'Surrogacy Arrangement Agreement'. Certain pre-conditions apply to these agreements:
The surrogate birth mother must be at least 25 years of age and have previously given a birth to a child;
The agreement must be in writing and signed by all relevant parties;
The parties need to demonstrate that they have spoken to a counsellor and also received legal advice from a solicitor at least 3 months prior to signing the agreement.
The parties must obtain advice from a solicitor before entering into a surrogacy arrangement and also in relation to applying for a Parentage Order (not to be confused with a 'Parenting Order'). A solicitor must not provide advice to both the birth mother and the couple seeking surrogacy arrangements as this amounts to a conflict of interest;
The parties must be medically assessed to determine that they are capable and suitable to be parents to a child born to a surrogate. It should be noted that Western Australia specifically excludes age as a valid reason to disallow a person from undertaking the care of a surrogate child.
The agreement between the parties must be approved by the Reproductive Technology Council.
This agreement must be in place prior to the birth mother becoming pregnant or the agreement will be invalid. There may be additional criteria required by the parties if a fertility clinic is involved.
The international market in commercial reproductive services is large and growing and has given rise to a wide body of social, legal, and financial discussion. The criminalisation of compensated surrogacy has been widely criticised.
What is a Parentage Order?
If the parties have followed the above process for entering into a valid Surrogacy Arrangement, the arranging parents have the option of applying for a Parentage Order from the Court. The law differs from State to State but in the Family Court of Western Australia for example, the application must be made at least 28 days after the birth of the child, but less than 6 months after the birth.
When making a decision about the Parentage Order, the Court will consider what is in the best interests of the child. There is a presumption that the arranged parents are the preferred parents of the child. The effect of the Parentage Order is that the arranged parents will forever more be treated as the parents of the child.
'Compensated' or 'Commercial' Surrogacy
versus 'Altruistic' Surrogacy – A Binary Approach
The law in Australia broadly recognises that there is a difference between surrogates who earn a 'profit' for bearing a child on behalf of another, and those who do not. The legal issue lies with determining where the line between the two categories can be drawn, i.e. at what point does 'altruism' becomes 'commercialism'? This is often considered in light of the surrogate mother's motivation and compensation.
Altruistic surrogacy, occurs where a woman agrees to carry and surrender a child for another person for no payment other than for no more than reasonable home-help expenses or the provision of medical services during the pregnancy and delivery. Such surrogacy is not a criminal offence in Australia and is relatively common. However, in South Australia and Western Australia, access to altruistic surrogacy is denied to both single people and gay couples.
Domestic commercial surrogacy is unlawful in all jurisdictions in Australia, except the Northern Territory (where no legislation exists). That is, it is unlawful for a person to receive payment for their reproductive capacity. There are no compensated surrogacy agencies operating in Australia for women who intend to carry the foetus for profit.
International commercial surrogacy is often identified as one brokered by a professional surrogacy agency. In Queensland, New South Wales and the ACT, activities with respect to international commercial surrogacy, i.e. seeking a gestational carrier in another jurisdiction, is a criminal offence. In 2014, after a much-publicised event concerning a handicapped child born to a gestational carrier, commercial surrogacy was banned in Thailand, once a prominent source of surrogate mothers for Australian families. However, the issue has not been addressed in most other jurisdictions and commercial surrogacy continues to thrive.
The current legal and social environment generally sees payment for surrogacy as a commercialisation of reproduction and inherently exploitative. Concern has also been expressed for economically disadvantaged women being pressured to become a 'baby factory' to significantly increase their earning potential. Many arguments have been made based on studies conducted in countries where compensated surrogacy is lawful that an informed decision with respect to carrying and surrendering a child is unlikely to be harmful to either the surrogate mother or the child.
Surrogacy In Action
All 'fully' compensated surrogacy must therefore be 'international' or trans-national, which exposes all involved parties to a range of complex and often contradictory legal issues in both the surrogate's country and here in Australia. International surrogacy falls under the responsibilities of the Australian Department of Home Affairs. Opportunities for families to access a surrogate's services have been widened as a consequence of lower international travel and medical costs in conjunction with advances in technology and telecommunications.
Commercial surrogacy has become a global concern with many Australians investigating this means of family formation. Healthy women (often in developing economies) agree, in return for payment, to carry a foetus full term, and often to surrender completely their rights to the child after birth. Payment for surrogacy services can vary considerably – ranging from a one-off payment for carriage and delivery of the child, through to what amounts to full support and financial indemnity for all medical and living costs during the pregnancy and immediately thereafter.
The biological parents of a child born to a surrogate must apply to the Federal Circuit and Family Court of Australia (FCFCA) for a parenting order that confers parental responsibilities from the surrogate to themselves. Part of the legal issue with commercial surrogacy is whether any arrangements made outside of Australia will fulfil the necessary requirements for the legal transfer of parentage under the laws of the states and territories. This might result in Australian citizens not being able to be formally recognised as the legal parent and guardian of the child in question. Compensated surrogacy may also present difficulties for the new parents to bring the child into Australia, as citizenship is not conferred by right of parentage but by application to the federal government. Under most circumstances, a child of an Australian citizen, either biological or properly adopted, may be eligible for 'Australian Citizenship by Descent'.
What is a parenting order?
If a birth mother refuses to hand over the baby to the arranged parents after the birth, the only option available to the arranged parents is to apply for a Parenting Order from the Family Court of Western Australia. This is extremely complex and fraught with difficulties, especially where the birth mother has bonded with the child and is both financially and emotionally capable of rearing the child.
A Parenting Order may provide for the family who organised the surrogacy to secure orders in relation to the child living with them; parental responsibility in relation to making long terms decision about the child; and any similar matters related to the welfare of the child.
Summary
While the social elements of this type of arrangement can be debated, the legal considerations in Australia are well established, albeit under ongoing consideration and review. The criminalisation of surrogacy arrangements has been widely criticised by social and legal commentators. It is important to note however that while acting as a commercial surrogate may be a criminal offence, Australian Courts tend to disregard the criminal provisions with respect to the adoptive parents and seek to accomplish the best outcomes for the child in question, i.e. Courts generally do not seek to 'punish' people who attempt to create a family by engaging a commercial surrogate.
Over the last 40 years, no person has been found criminally responsible in an Australian court in relation to a surrogacy event.
It is absolutely essential that couples or singles who are seeking to form a family or grow an existing family through the use of surrogacy arrangements should seek legal advice before entering into any agreement or parting with any money. Go To Court Lawyers can provide in-depth legal advice on this issue to help ensure that all parties to such arrangements are properly protected. Call the Go To Court Family Law Team on 130 636 846 to make an appointment with one of our Family Law Surrogacy Experts.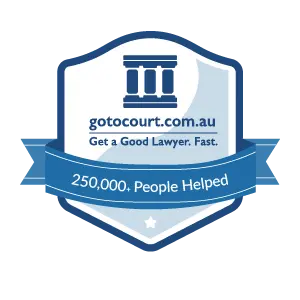 Affordable Lawyers
Our Go To Court Lawyers will assist you in all areas of law. We specialise in providing legal advice urgently – at the time when you need it most. If you need a lawyer right now, today, we can help you – no matter where you are in Australia.
How It Works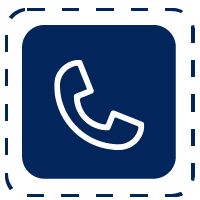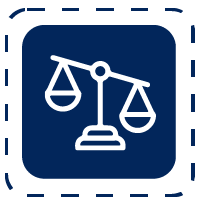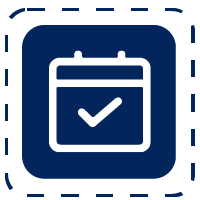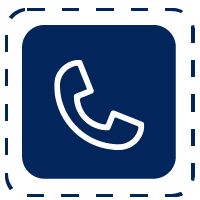 1. You speak directly to a lawyer
When you call the Go To Court Legal Hotline, you will be connected directly to a lawyer, every time.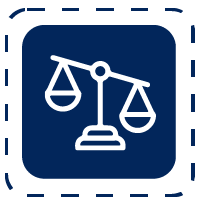 2. Get your legal situation assessed
We determine the best way forward in your legal matter, free of charge. If you want to go ahead and book a face-to-face appointment, we will connect you with a specialist in your local area.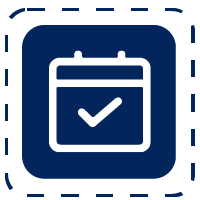 3. We arrange everything as needed
If you want to go ahead and book a fact-to-face appointment, we will connect you with a specialist in your local area no matter where you are and even at very short notice.