https://www.gotocourt.com.au/family-law/family-dispute-resolution/
National Legal Hotline
7am to midnight, 7 days
Call our lawyers now or,
have our lawyers call you
Family Dispute Resolution
Updated on Jan 27, 2023 • 5 min read • 71 views • Copy Link
Family Dispute Resolution
Separation can often lead to an increase in spousal and parental conflict. The Federal Circuit and Family Court of Australia can help with family disputes when the parties are unable to agree privately. However, the court should not be the first port of call for families experiencing conflict. The parties should only make an application to this court after exhausting all other means to resolve their matter. There is an expectation that, as long as it is safe to do so, the parties will first try discussion, compromise, and dispute resolution to attempt to reach an agreement. Even after a court action has commenced, the parties are still expected to continue to try and resolve their dispute rather than ask the court to intervene. In fact, in many cases, the court will order the parties to participate in compulsory dispute resolution such as mediation, conciliation, negotiation through lawyers, collaborative practice, FDR and arbitration. This page looks at the different types of family dispute resolution.
What is family dispute resolution?
Dispute resolution can provide a timely and affordable option to resolve a family law dispute. Dispute resolution allows the parties greater input into the process, and more control over the outcome compared to a court hearing. There is a range of services that can help resolve disputes arising after separation and divorce, while improving the relationship between the parties. This is especially important when there is an ongoing need for the parties to work together cooperatively as co-parents. Because all parties are involved in developing the resolution, any agreement they reach through dispute resolution is more likely to last. Engaging in the process itself may even reduce future conflict, because the parties can learn more effective ways to communicate through dispute resolution techniques.
Mandatory Family Dispute Resolution
The most common family law applications relate to parenting orders, asking the court to make orders about who the child communicates with, where they live, and where they spend their time. When it comes to parenting matters, it is mandatory (with narrow exceptions) to try Family Dispute Resolution before filing an application with the court. These narrow exceptions include when the matter is urgent, when there has been a history of family violence or child abuse, when the parties cannot participate effectively, and when a party has breached a court order in the last year. A party who seeks an exemption based on one of these categories needs to provide evidence of the circumstances that make it unsuitable for them to participate in dispute resolution.
When a family does participate in dispute resolution, it must be conducted by an impartial Family Dispute Resolution Practitioner (FDRP). An FDRP must be registered with the Commonwealth Attorney-General's Department (or, for arbitration, be accredited with the Australian Institute of Family Law Arbitrators and Mediators).
What happens during the mandatory session?
Before an FDR session starts, the practitioner assesses whether the issue is suitable for FDR and educates the parties on their rights, the process and the practitioner's qualifications, and the associated fees. While both parties must attend the FDR session, there can be accommodations to attend by phone or to attend while remaining in separate rooms. When there are no objections, each party can have a support person present during the session.
The role of the FDR practitioner is to help separated parents work through their options and support them while they reach an agreement that is acceptable to both parties. FDRPs are trained to assist others in resolving disputes, but cannot give legal advice or impose a ruling.
The Family Law Act 1975 requires an applicant to obtain a section 60I certificate from a registered FDRP before filing an application for an order relating to children. The applicant must submit the certificate to the court to prove that they at least attempted to resolve their conflict through alternative means. The 60I certificates will note whether both parties attended and participated to try and resolve their dispute without going to court. If one party refused to attend, or did not make a genuine effort to reach a compromise, the certificate will note this, so that the court can credit the party who was willing to participate.
Where to attend Family Dispute Resolution
Parties can attend free family dispute resolution at the Federal Circuit and Family Court with a judicial registrar acting as FDR practitioner. Any agreement reached in this forum can be finalised through a binding court order, which means that the parties do not need a court hearing but still have an enforceable agreement. FDR can also be conducted through a Family Relationship Centre for a small fee.
Confidentiality
Everything that is said during a Family Law Mediation is confidential and cannot be used in court. There are exceptions in special circumstances, such as when a party discloses information about the commission of a crime, or makes a threat of violence against someone else. In that case, the information can be shared with the authorities.
You should obtain legal advice on the available family dispute resolution options and which option best suits your needs. Contact Go To Court Lawyers on 1300 636 846 for specific advice on your matter.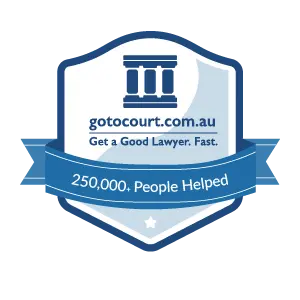 Affordable Lawyers
Our Go To Court Lawyers will assist you in all areas of law. We specialise in providing legal advice urgently – at the time when you need it most. If you need a lawyer right now, today, we can help you – no matter where you are in Australia.
How It Works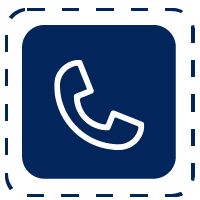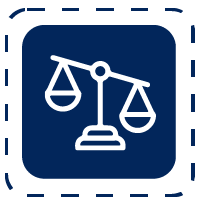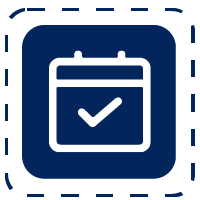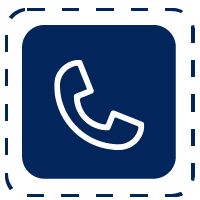 1. You speak directly to a lawyer
When you call the Go To Court Legal Hotline, you will be connected directly to a lawyer, every time.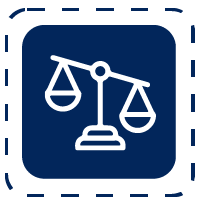 2. Get your legal situation assessed
We determine the best way forward in your legal matter, free of charge. If you want to go ahead and book a face-to-face appointment, we will connect you with a specialist in your local area.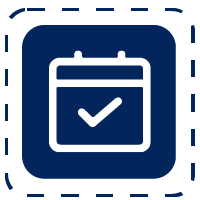 3. We arrange everything as needed
If you want to go ahead and book a fact-to-face appointment, we will connect you with a specialist in your local area no matter where you are and even at very short notice.