https://www.gotocourt.com.au/immigration/student-visa-subclass-500/
National Legal Hotline
7am to midnight, 7 days
Call our lawyers now or,
have our lawyers call you
Student Visa Subclass 500 To Study In Australia
Updated on Nov 08, 2022 • 4 min read • 652 views • Copy Link
Student Visa Subclass 500 To Study In Australia
The Student Visa subclass 500 was introduced in 2016 and is designed to make student visa applications more straightforward. Generally, the Department of Home Affairs (DoHA) now assesses student visa applications with reference to the education provider and the intended course of study, as well as the country that issued the passport. Applicants for student visas can apply to have their family accompany them to Australia, by including them in the visa application as secondary applicants.
Making a student visa application
For most main applicants, the general criteria to make a valid student visa application is as follows:
Complete the online form through the DoHA's ImmiAccount and pay the application fee;
Include evidence of your intended course of study. This can be a Certificate of Enrolment or, for applicants already inside Australia, a Letter of Offer from your education institution;
If you are under 18 years of age, evidence that your accommodation, support and welfare has been arranged; and
If you are in Australia at the time you apply, you must hold a substantive temporary visa. You cannot apply for a Student Visa subclass 500 if you hold the following types of temporary visas:

Domestic Worker (Temporary) Visa subclass 426;
Temporary Work (International Relations) Visa subclass 403;
Diplomatic Visa subclass 995;
Transit Visa subclass 771;
Visitor Visa subclass 600 if the application was a Sponsored Family or Approved Destination Status stream.
If your student visa has expired, you may still apply for a further Student Visa subclass 500 within 28 days of your student visa expiring. However, you may only do this once. If you are unsure, Go To Court Immigration Lawyers is available to advise you.
To be successful
For most main applicants, the criteria to satisfy in order to be granted the Student Visa subclass 500 are as follows:
You are enrolled in a full time registered course of study;
You satisfy the Genuine Temporary Entrant requirements for student visas;
Unless exempt, you can provide evidence of your English proficiency;
You show evidence that you have genuine access to funds which can cover your transit to, your stay and your study while you are in Australia;
You hold adequate Overseas Student Health Cover; and
You meet health and character requirements.
To meet financial requirements, you must have genuine access to at least AUD$20,041 to cover the first 12 months of your stay in Australia. You must also have genuine access to a further AUD$7,362 if you have a spouse or de facto partner, and AUD$3152 for each child accompanying you. In the 12 months before you apply for the Student Visa subclass 500, your parents or your partner must also have been earning at least AUD$62,222 if it is just you travelling to Australia. Your parents or partner must have earned at least AUD$72,592 in the previous 12 months if they and / or children are accompanying you.
You can evidence your genuine access to funds through a money deposit, financial or government loan, or documents which show you are on scholarship or other financial support.
Conditions
If successful, Student Visa subclass 500 holders will have several conditions to obey. Some of these conditions are explained as follows:
Condition 8105 – While the registered course of study is in session, you cannot work more than 40 hours per fortnight or 20 hours per week;
Condition 8202 – You must maintain enrolment in a registered full time course of study;
Condition 8501 – While you are in Australia, you must maintain their Overseas Student Health Cover;
Condition 8516 – If you were the main applicant, you must continue to satisfy the requirements to be granted a visa. This means that you must remain subject to a course of study, have adequate financial resources, and obey your student visa conditions;
Condition 8533 – if the you were outside of Australia when the visa was granted, you must notify your education provider of their residential address within 7 days of moving to Australia.
If you require legal advice or representation in any legal matter, please contact Go To Court Lawyers.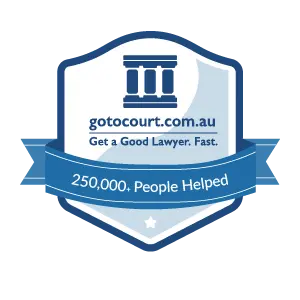 Affordable Lawyers
Our Go To Court Lawyers will assist you in all areas of law. We specialise in providing legal advice urgently – at the time when you need it most. If you need a lawyer right now, today, we can help you – no matter where you are in Australia.
How It Works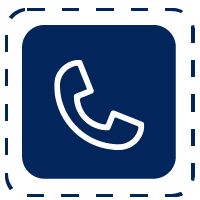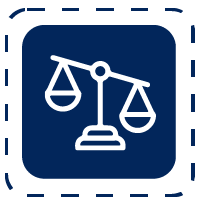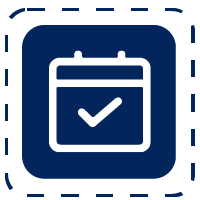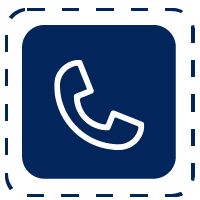 1. You speak directly to a lawyer
When you call the Go To Court Legal Hotline, you will be connected directly to a lawyer, every time.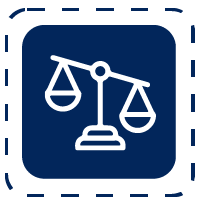 2. Get your legal situation assessed
We determine the best way forward in your legal matter, free of charge. If you want to go ahead and book a face-to-face appointment, we will connect you with a specialist in your local area.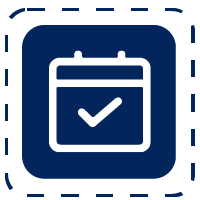 3. We arrange everything as needed
If you want to go ahead and book a fact-to-face appointment, we will connect you with a specialist in your local area no matter where you are and even at very short notice.