https://www.gotocourt.com.au/criminal-law/nsw/drug-offences/
National Legal Hotline
7am to midnight, 7 days
Call our lawyers now or,
have our lawyers call you
Drug Offences in NSW
Updated on Dec 14, 2022 • 7 min read • 412 views • Copy Link
Drug Offences in NSW
The federal Criminal Code Act covers offences of importing and exporting illegal drugs. Most other drug offences in New South Wales are found in the state Drug Misuse and Trafficking Act 1985. Maximum penalties depend on the type and quantity of the drug, whether the charge is a summary offence or a more serious indictable offence, and whether the charge is dealt with in the Local or District Court.
The New South Wales Law Enforcement (Powers & Responsibilities) Act 2002 gives police powers to search people, their belongings and their vehicles, and to use sniffer dogs to detect drug offences in NSW. Police can direct people in public places to move on if they believe they are supplying, soliciting supply, or buying drugs.
Importing and exporting
Under federal law, it is an offence to import, or try to import, prohibited drugs. The prosecution must prove the intention to import and the knowledge that drugs were being carried.
It is also an offence to assist or be involved in importing drugs. The prosecution must prove knowledge of the importing and performance of some act, such as providing money.
Administering an illegal drug
State-based drug offences in NSW include the administration or self-administration of an illegal drug.
Self-administration means using an illegal drug. Administering also applies to drugs given to others, including injecting them, allowing them to take drugs, or spiking drinks/food. It is an offence even if the person consents.
The only exception is if the drug is administered in a licensed medically supervised injecting centre. There is only one injecting centre in NSW. It is legal to use or possess a small quantity of a drug in the centre, and police policy is not to arrest or charge anyone in the vicinity. It is an offence for anyone except the centre operators to advertise in any way that the premises can be used to administer drugs.
In addition:
it is an offence to have equipment (except syringes) which you intend to use to administer drugs in the future. Evidence of past use isn't enough. The prosecution must prove knowledge of and custody or control of equipment.
it is an offence to sell, supply or display for sale a bong or ice pipe, or parts of one.
Drug possession
One of the primary state-based drug offences in NSW relates to possession. It is an offence to possess illegal or illicit drugs in NSW.
To be convicted of an offence involving possession:
the drugs must be in the person's custody or control (even for a short time) and they must know that it is, or likely is, a prohibited drug. 'Custody' means immediate physical possession, like having something in a pocket. 'Control' is the right to do something with it, like consuming it.
if drugs are found in a place that is accessible to many people (like the kitchen in a shared house), possession may not be able to be inferred. Sometimes, though, it may be possible to prove that everyone had knowledge of and control over them.
Some drugs can only be legally used or possessed on prescription. It is illegal to forge a prescription or to mislead a doctor in order to get a prescription.
In NSW, people with a terminal illness can register on the Terminal Illness Cannabis Scheme. To register, a doctor must certify that they have a terminal illness. They may then possess up to 15 grams of cannabis or 2.5 grams of cannabis resin.
Synthetic drugs and psychoactive substances
Some drug offences in NSW relate to synthetic drugs or other psychoactive substances. The Poisons Standard lists synthetic drugs.
A psychoactive substance stimulates or depresses the central nervous system, causes hallucinations or significantly disturbs or changes perception. It excludes prohibited drugs and plants. It is not an offence to possess one. However, it is an offence to manufacture or knowingly or recklessly supply them. It is also an offence to advertise their sale or supply, or provide information on how or where to get them.
Drug offences in NSW relating to supply
Supply includes selling or giving away drugs or agreeing to do so, delivering them, or offering to supply them, even if there is no intention to do so. It doesn't matter if it is really a drug, only that a person said it was to persuade another to buy or take it.
'Supply' includes deemed supply, where the quantity is such that it is exceeds what is likely for personal use alone – in other words, it is a traffickable quantity. It is a defence if a person can prove it was not for supply.
The maximum penalties are based on the type and quantity of the drug.
The offence of supplying drugs on an ongoing basis requires that the person has supplied on three occasions within a 30-day period. It doesn't have to be the same drug and excludes cannabis. It must be for financial or other material reward.
Prohibited plants
It is a defence to a charge for drug offences in NSW which relate to a prohibited plant if the accused didn't know it was a prohibited plant. It is an offence to:
take part in cultivation
possess
supply.
The penalties increase if five or more plants are cultivated hydroponically:
inside a building
using nutrient enriched water, applying artificial light or heat, or suspending the roots and spraying them with nutrient solution and
be intended for sale.
For over 50 plants, the prosecution doesn't have to prove that intention.
It is an offence to expose a child under 16 to the process of, or substances used in, cultivation. It is a defence even though it didn't endanger the child's health and safety.
Manufacturing drugs
It is an offence to:
possess a precursor to a drug. A precursor is an ingredient used in the manufacture of an illegal drug. Relevant precursors are listed in the Regulations. People who possess a precursor for legal purposes must keep certain records.
manufacture a prohibited drug, or take part in its manufacture
have a tablet press or drug encapsulator.
Knowingly take part in cultivation, manufacture or supply
It is an offence to knowingly take part in the supply, manufacture or cultivation of a prohibited drug or plant.
This means to:
take or participate in any step, or cause any step to be taken
provide or arrange finance for any step, or
provide premises in which any step is taken.
Drug premises
Drug premises are used for commercial indoor cultivation of cannabis or the supply or manufacture of prohibited drugs.
It is an offence:
to be on, entering or leaving these premises
for an owner or occupier to allow premises to be used
for anyone to organise or manage drug premises or assist in doing so.
A court must be satisfied beyond reasonable doubt the premises are drug premises. Drugs don't have to be found there.
The court can consider such things as:
evidence of obstruction of or resistance to police
security items or systems
the lighting type used
electricity consumption
exhaust fans
fertilisers
documents
firearms
large sums of money, or
the presence of drug-affected people.
If you require legal advice or representation in any legal matter, please contact Go To Court Lawyers.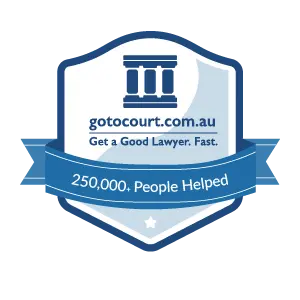 Affordable Lawyers
Our Go To Court Lawyers will assist you in all areas of law. We specialise in providing legal advice urgently – at the time when you need it most. If you need a lawyer right now, today, we can help you – no matter where you are in Australia.
How It Works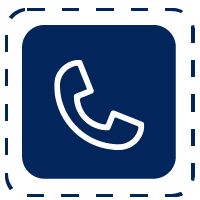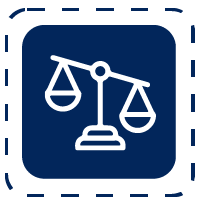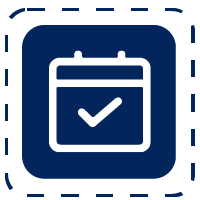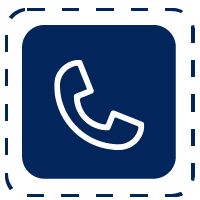 1. You speak directly to a lawyer
When you call the Go To Court Legal Hotline, you will be connected directly to a lawyer, every time.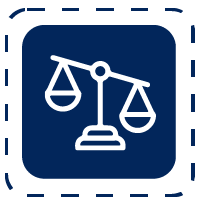 2. Get your legal situation assessed
We determine the best way forward in your legal matter, free of charge. If you want to go ahead and book a face-to-face appointment, we will connect you with a specialist in your local area.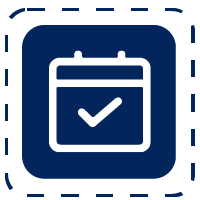 3. We arrange everything as needed
If you want to go ahead and book a fact-to-face appointment, we will connect you with a specialist in your local area no matter where you are and even at very short notice.