https://www.gotocourt.com.au/criminal-law/nsw/perjury/
National Legal Hotline
7am to midnight, 7 days
Call our lawyers now or,
have our lawyers call you
Perjury In New South Wales
Updated on Dec 13, 2022 • 4 min read • 634 views • Copy Link
Perjury In New South Wales
Perjury is a criminal offence consisting of knowingly making a false statement on oath in connection with any judicial proceeding. The false statement can be made in oral evidence or in writing. In New South Wales, perjury is governed by Section 327 of the Crimes Act and carries a maximum penalty of 10 years imprisonment. If the false statement is made in order to bring about a conviction or an acquittal, the maximum penalty is 14 years. The related charge of perverting the course of justice is governed by Section 319 and also carries a maximum penalty of 14 years.
Perjury is a very serious offence as perjurious testimony is seen as posing a major threat to the judicial system. Instances of perjury must be dealt with severely in order to maintain the integrity of the courts and public faith in the judicial system. However, perjury can be difficult to prove and there is not always a public interest in prosecuting it.
Perjury legal defences
Not every false statement made under oath will uphold a conviction for perjury. There are several full or partial defences to perjury, which are outlined below.
No intention to mislead
It is a defence to perjury to have made the false statement with no intention to mislead. An example of this would be if an ambiguous statement was made by a witness and the court interpreted it in a way that was not how the witness intended it.
Honest and reasonable mistake
It is a defence to perjury if the falsehood was made based on an honest and reasonable mistake. For example, saying that you had a valid drivers licence when your licence had in fact expired a few days earlier.
The statement was not material to the proceedings
Perjury is not made out if the false statement was not material to the proceeding. In other words, if the outcome was not affected by the statement. This would be the case if a witness only misrepresented something incidental.
Duress
Duress may be raised in response to a perjury charge, however, it is not a full defence. Duress may be relevant when a victim or other witness is frightened into giving particular evidence by other people involved in a case, such as in a mafia or drug case.
Prosecutions for perjury
While it is relatively common for people to lie under oath, prosecutions for perjury are rare. The main situations where individuals are charged with perjury are where the consequences of the false statement are very serious or where the conduct sets a very bad example.
The most high-profile perjury case in Australia in recent years is that of former Federal Court Judge, Marcus Einfield. Einfield pleaded guilty to perjury and perverting the course of justice in 2008 after lying in an attempt to avoid responsibility for a speeding offence that would have resulted in a $75.00 fine and incurred three demerit points. The former judge was subsequently sentenced to 21 months imprisonment with a non-parole period of 15 months.
Einfield had completed a statutory declaration to the effect that a friend of his (who had since passed away) had been the driver of the vehicle. He repeated this evidence in court during a hearing and the speeding charge was dismissed. A journalist who was in court during the hearing googled the friend he had nominated as the driver of the vehicle and discovered that she was deceased. The resulting publicity led to the matter being further investigated and Enfield being charged.
In delivering sentence, the Supreme Court of New South Wales noted that Einfield, because of his career in the law, must have fully appreciated the importance of evidence given in court. His falsehoods were found to be premeditated and self-serving.
Domestic violence
Perjury has also been identified as a prevalent issue in domestic violence proceedings. It is common for a victim in a domestic violence matter to make statements about violent incidents in a relationship and later recant them. This leads to the inference that either the original statement or the retraction must be false. The reasons for lying in domestic violence matters are complex and range from psychological trauma, to external pressures and self-motivated objectives. The complexity of perjury in a domestic violence context has meant that there is no consensus as to how it should be dealt with and courts tend to just 'turn a blind eye.'
Perjury meaning
Perjury is when you make a false statement in front of a judge about something. It doesn't matter if the statement was made orally or if it was written down – it is still considered perjury. In New South Wales, the penalty for committing perjury can be up to 10 years in prison!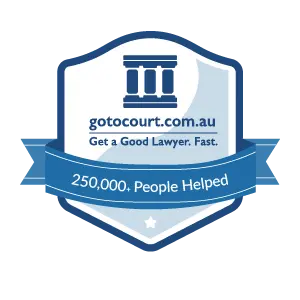 Affordable Lawyers
Our Go To Court Lawyers will assist you in all areas of law. We specialise in providing legal advice urgently – at the time when you need it most. If you need a lawyer right now, today, we can help you – no matter where you are in Australia.
How It Works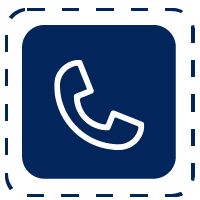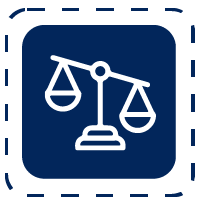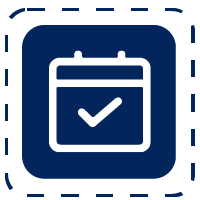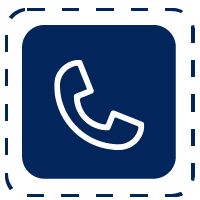 1. You speak directly to a lawyer
When you call the Go To Court Legal Hotline, you will be connected directly to a lawyer, every time.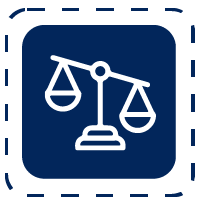 2. Get your legal situation assessed
We determine the best way forward in your legal matter, free of charge. If you want to go ahead and book a face-to-face appointment, we will connect you with a specialist in your local area.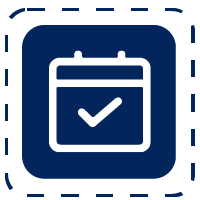 3. We arrange everything as needed
If you want to go ahead and book a fact-to-face appointment, we will connect you with a specialist in your local area no matter where you are and even at very short notice.