https://www.gotocourt.com.au/criminal-law/nsw/non-payment-of-fines/
National Legal Hotline
7am to midnight, 7 days
Call our lawyers now or,
have our lawyers call you
Non-Payment of Fines (NSW)
Updated on Dec 12, 2022 • 6 min read • 520 views • Copy Link
Non-Payment of Fines (NSW)
---
It's never fun receiving a fine, but what happens if you don't pay it? Fortunately, unlike in some other states, non-payment of fines never results in imprisonment in New South Wales anymore. New South Wales changed its approach to unpaid fines in response to a number of incidents where individuals who were in custody only for unpaid fines, suffered serious injuries or death whilst in custody. Failure to pay a fine in NSW can still result in the loss of your driver's licence, the seizure of your property and other enforcement proceedings.
Imprisonment for non-payment of fines
The law in NSW was changed following the tragic case of 18-year-old Jamie Partlic. Partlic was beaten unconscious while serving four days in prison for unpaid parking fines. He spent six months in a coma and survived the attack but has been a paraplegic ever since. The next year, the NSW Parliament changed the law to ensure this would never happen again.
More recently in Western Australia, Ms Dhu died in police custody in 2014 after suffering what the Coroner called "inhumane treatment." She had been arrested for $3,622 in unpaid fines after a warrant was issued by the Fines Enforcement Agency. Ms Dhu was picked up by police and was ordered to spend four days locked up in a police station in lieu of payment of her debt. Her complaints of severe pain were not taken seriously and she died when taken to the Emergency department after doctors spent 53 minutes trying to revive her.
The Inquest into the Death of Ms Dhu recommended that people should not be imprisoned simply for non-payment of fines. In the alternative, it recommended that if imprisonment were to remain an option for working off fines, it should only be ordered by a Magistrate after a hearing. The new laws introduced in WA in September 2019 still allow for imprisonment as a last resort. However, this can only be ordered by a Magistrate and only in strict circumstances.
What happens if I don't pay a fine?
Revenue NSW processes and recovers the majority of unpaid fines in NSW.  You will receive a reminder notice, with an extra 28 days to pay. If you do not pay by this due date, enforcement fees are added. Left unpaid, you could end up facing a total debt many times greater than the amount of the fine.
State revenue can take a number of actions for non-payment of fines, all of which come with extra costs that are added onto the total balance of what you owe.
Take away your licence
Revenue NSW can suspend you from driving, cancel your registration and restrict you from conducting business with the RMS. Ordinarily you will need to pay back all overdue fines before these restrictions are lifted, but in some circumstances, Revenue NSW may agree to lift them before you have paid off all outstanding amounts.
Seize and sell your property
Non-payment of fines could also end up in Revenue NSW seizing your belongings and selling them at a public auction. Sheriffs can be sent around to your home to seize your goods and sell them.
Garnish your salary or bank account
Revenue NSW could contact your employer and require them to deduct money out of your wage to pay off your outstanding fines. They could also take money out of your bank account.
Take you to court
Revenue NSW can also order you to come to court for an examination hearing so that they can determine what kind of action they will take next for non-payment of fines. If you don't turn up, a warrant could be issued for your arrest.
Register an interest on your house
Revenue NSW can place a charge on any land that you own until you pay off all your outstanding fines. This means that you cannot sell your land without paying off the debt.
Require you to do community service work
If other enforcement orders have not been successful in recovering a debt, the Commissioner make order you to do community service work as part of a Community Corrections Order to pay off the fine.
Breaching an order
Section 125 of the Fines Act 1966 abolishes prison as a penalty for fine default. However, a person who fails to comply with a Community Corrections Order or Community Service Order may end up in prison.
Similarly, if your licence is suspended and you keep on driving, you could end up in prison. Repeat offenders caught driving without a licence can also face further disqualification periods, fines and imprisonment.
What can I do if I cannot pay my fines?
If you are unable to pay your fines, there are a number of options you could try:
Dispute the penalty
If you believe you shouldn't have to pay the fine, you may apply for an annulment and it will go to court for a Magistrate to decide. You should get legal advice first to find out of this option is suitable for you.
Enter into a payment plan
You can request a payment plan to pay off the debt in instalments. Minimum repayment amounts may apply, and if you miss a payment, you may have to pay the fine in full immediately, as well as a late fee on top.
Apply for a Work Development Order
If you are eligible, you may be able to do community service or another program, such as a course or treatment, to pay off your debt. People who are eligible are those who are homeless, have a mental illness, intellectual disability or cognitive impairment, have a serious addiction to drugs or alcohol, are experiencing serious financial disadvantage, or who have exceptional circumstances.
Request a review
If you were not able to deal with your penalty notice before the due date, you may be able to request a review and have the offence or the enforcement fees
Have the debt put on hold while in custody
People currently serving time in prison can apply to have fines put on hold until they are released.
If you have received a fine and aren't sure what to do next or need help with any other legal matter, please contact Go To Court Lawyers.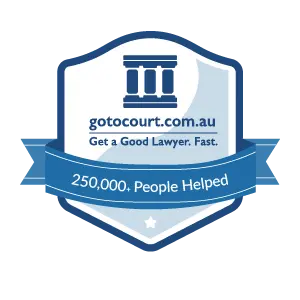 Affordable Lawyers
Our Go To Court Lawyers will assist you in all areas of law. We specialise in providing legal advice urgently – at the time when you need it most. If you need a lawyer right now, today, we can help you – no matter where you are in Australia.
How It Works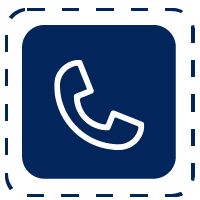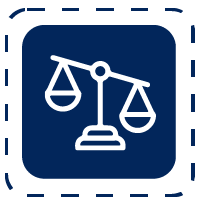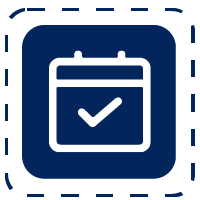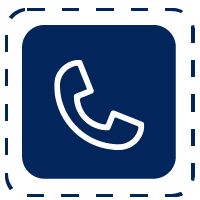 1. You speak directly to a lawyer
When you call the Go To Court Legal Hotline, you will be connected directly to a lawyer, every time.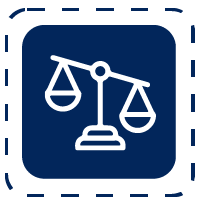 2. Get your legal situation assessed
We determine the best way forward in your legal matter, free of charge. If you want to go ahead and book a face-to-face appointment, we will connect you with a specialist in your local area.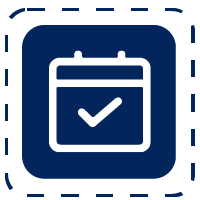 3. We arrange everything as needed
If you want to go ahead and book a fact-to-face appointment, we will connect you with a specialist in your local area no matter where you are and even at very short notice.