https://www.gotocourt.com.au/personal-injury/nsw/medical-negligence/
National Legal Hotline
7am to midnight, 7 days
Call our lawyers now or,
have our lawyers call you
Medical Negligence (NSW)
Updated on Nov 07, 2022 • 5 min read • 385 views • Copy Link
Medical Negligence (NSW)
When a medical professional fails to take reasonable care to prevent injury to a patient, this is knowns as medical negligence. Medical professionals have a high duty of care to their patients, and a breach of that duty can give rise to a claim for damages. The implications of medical negligence in New South Wales are outlined below.
Duty of care in medical negligence
To make a medical negligence claim, a claimant must establish that the medical professional had a duty of care. There is legal recognition that a doctor owes a duty of care to their patient. In fact, medical professionals have a higher standard of duty of care because of their special skills, expertise and knowledge.
Proving medical negligence in NSW
To prove medical negligence, the claimant must prove that:
The medical professional owed a duty of care;
The medical professional failed to exercise a reasonable standard of care;
The patient suffered injury or damage; and
The negligent conduct caused a foreseeable injury to the patient.
A medical professional can cause damage through medical intervention or through the provision of therapeutic goods, services or advice. All types of medical professionals are liable for negligence claims, from dentists, to nursing home carers and cosmetic surgeons.
Delayed or mistaken diagnosis can also be a potential cause of a medical negligence claim. A physician who fails to provide diagnostic information in a standard, timely manner may have committed misconduct if the patient suffers pain or impairment as a result.
Pursuing a medical negligence claim in court
It is often possible to resolve a medical negligence claim through negotiation with the medical professional or their insurer. This is almost always the preferable outcome, as matters that proceed to the Supreme Court of New South Wales can take months, or possibly years, to resolve. Medical negligence cases in NSW are complex because medical treatment can be highly technical. As such, the courts need extensive evidence about correct procedures and appropriate safety measures before they can reach a decision. Courts often receive conflicting evidence and need to decide which expert opinion to accept. Courts also must decide whether the patient would have consented to treatment if they were adequately warned of the risks. Ultimately, courts have to assess damages that arise from the negligence, separate from the pre-existing medical condition.
Compensation for Medical Negligence
In a medical negligence case, compensation can be recovered for physical harm, psychological damage and economic loss. Compensation can also be claimed for ongoing medical expenses and possibly non-economic loss, such as pain and suffering, disfigurement, loss of amenities and life expectation. When a patient is unable to work because of a negligent injury, they may have a claim for lost earnings and superannuation benefits. Plaintiffs who succeed in a court action may also be able to recover their legal costs.
The amount of compensation that a claimant can receive depends on the severity of the patient's injury. For example, complications during surgery that cause permanent damage may result in hundreds of thousands of dollars in compensation, while family members may be eligible for an even larger settlement when medical negligence causes death. However, there are statutory limits that apply to medical negligence claims in NSW.
The New South Wales government introduced the Health Care Liability Act 2001 (HCLA) to set limits on the amount of compensation a patient could receive from a successful medical negligence claim. The legislation was intended to prevent the loss of medical services, especially in rural areas of NSW, because doctors were feeling the pressure of high insurance premiums. At the time, doctors in high-risk specialities (such as obstetrics) were facing ever higher insurance premiums.
The HCLA sought to contain rising medical indemnity premiums by imposing limitations on the amounts of possible damages. It also introduced a new scheme of compulsory medical indemnity insurance. Amongst other restrictions, the HCLA imposed caps on the amount that could be claimed for so-called "non-economic loss". No damages would be awarded for non-economic loss unless the patient experienced at least 15% of the most extreme possible damage. Under the HCLA, the maximum award for non-economic loss would be reserved for those most extreme cases, such as in Dell v Dalton (1991), where medical negligence resulted in paraplegia. Subsequently, the NSW government passed the Civil Liability Act 2002 to govern all personal injury damages in that state, not just those resulting from medical negligence. This law mirrors many of the HCLA provisions, including caps on lost earnings and general damages.
A patient in New South Wales has three years to make a medical negligence claim against a medical professional. In some cases, there may be a longer statute of limitation. When in doubt, it is best to consult with a solicitor to discuss your eligibility to make a medical negligence claim.
Contact Go To Court Lawyers on 1300 636 846 straight away for experienced and confidential legal advice.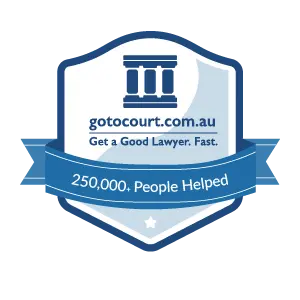 Affordable Lawyers
Our Go To Court Lawyers will assist you in all areas of law. We specialise in providing legal advice urgently – at the time when you need it most. If you need a lawyer right now, today, we can help you – no matter where you are in Australia.
How It Works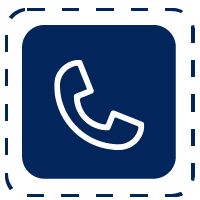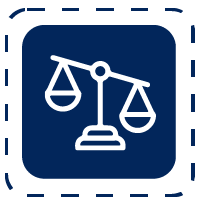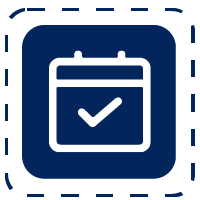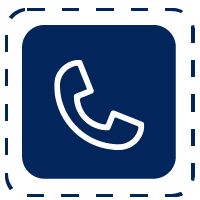 1. You speak directly to a lawyer
When you call the Go To Court Legal Hotline, you will be connected directly to a lawyer, every time.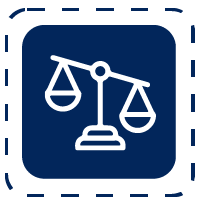 2. Get your legal situation assessed
We determine the best way forward in your legal matter, free of charge. If you want to go ahead and book a face-to-face appointment, we will connect you with a specialist in your local area.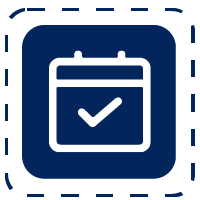 3. We arrange everything as needed
If you want to go ahead and book a fact-to-face appointment, we will connect you with a specialist in your local area no matter where you are and even at very short notice.