https://www.gotocourt.com.au/traffic-law/nsw/driving-unregistered/
National Legal Hotline
7am to midnight, 7 days
Call our lawyers now or,
have our lawyers call you
Driving Unregistered in New South Wales (NSW)
Updated on Dec 22, 2022 • 5 min read • 275 views • Copy Link
Driving Unregistered in New South Wales (NSW)
Registration with Transport for NSW is a legal requirement for any vehicle that is driven or parked on public roads in New South Wales. Except in limited circumstances, it is an offence to drive an unregistered vehicle in NSW, and both the driver and owner can face penalties. This page looks at the consequences of driving unregistered in NSW.
Vehicle Registration in NSW
Under the Road Transport (Vehicle Registration) Regulation 2017, "registrable vehicles" include all wheeled and propelled transport, except those that are specifically exempt. Exempt vehicles include pedal-assisted bicycles with a maximum capacity of 200 watts, pedelecs, and motorised wheelchairs for the disabled. Some propelled vehicles are prohibited from being registered for use on public roads, footpaths, car parks and public parks. These include petrol-powered bicycles, mini-bikes, and motorised skateboards.
Driving Unregistered in NSW
It is an offence under the Road Transport Act 2013 to use or park (except in limited instances) an unregistered vehicle on an NSW road. It is not a legal defence to claim ignorance of the law, or for the driver to claim that, because they are not the owner, they were unaware of the registration status.
If the police catch someone driving an unregistered vehicle in NSW, they can issue a fine, seize the vehicle and/or the vehicle's number plates. The maximum financial punishment is 20 penalty units. There are additional penalties for parking an unregistered vehicle on the road for more than 15 days and for speeding while driving unregistered.
An unregistered vehicle is also not covered by Compulsory Third Party (CTP) Insurance. CTP insurance covers other road users who are injured when the driver of the insured vehicle causes an accident. A driver of an unregistered and uninsured vehicle is personally liable to pay compensation to someone injured due to their negligence in a motor vehicle accident. If another road user incurs significant personal injuries, the cost to the driver of the unregistered vehicle could be in the hundreds of thousands (or even more) and could easily result in the driver being personally bankrupt.
Transfer of Registration
When a vehicle registered in NSW changes ownership, both the seller and the buyer have responsibilities in relation to the transfer of registration. The seller must submit a notice of disposal (NOD) to Transport for NSW; Otherwise, the seller may be held responsible for the new owner's driving or parking offences. The NOD can be submitted by the seller online and should be submitted within 14 days.
When the NOD is submitted within 14 days, the buyer can transfer the ownership of the vehicle online. If the seller does not submit the NOD within 14 days, the buyer will need to complete the transfer at a Service NSW Centre. If the new owner does not register the transfer within 14 days, they may face a late fee.
Exemptions
Some vehicles that are used for primary production are exempt from registration. For instance, there is an exemption for irrigating equipment, conveyors, augers, harvester bins and fronts, and implements towed by a vehicle. These vehicles are not required to be registered when they are used solely for agricultural purposes.
Other vehicles, such as electric bicycles and motorised wheelchairs, are also exempt from registration. A motorised wheelchair is exempt when the maximum speed is less than 10km/h, and it is solely used by a person with a disability that substantially impairs their mobility. In any case, motorised wheelchair users are considered pedestrians and, therefore, cannot travel on roads. Power-assisted pedal cycles are exempt from registration if they have a maximum motor power output of under 200 watts and can be powered by pedalling.
Exemption to Renew Registration
A driver can drive an unregistered vehicle for the purpose of obtaining or renewing the registration. The driver must take the most direct route to the nearest service centre, weighbridge, CTP licensed insurer, authorised inspection station or repair shop. If a driver is pulled over by the police, they will have to provide proof that the trip is exempt. Therefore, a driver should make an inspection appointment beforehand so this can be presented as proof of the purpose of the trip. Other valid documentation might include a safety check inspection report and CTP insurance certificate displaying payment on that day.
Unregistered Vehicle Permit
The NSW government has made provision under the Road Transport (Vehicle Registration) Regulation for circumstances when it is unreasonable or impracticable to register a vehicle. This may apply, for instance, if a classic car is being driven in a car rally but otherwise is not driven on public roads. The driver must make a safe use declaration when applying for a UVP. In such instances, a driver can obtain an Unregistered Vehicle Permit (UVP) to drive the unregistered vehicle for a limited time and specific purpose. However, a UVP is not a substitute for proper registration. The driver must take the most direct route to undertake the journey.
Please contact our traffic law division on 1300 636 846 if you have concerns about driving unregistered in NSW. Go To Court Lawyers can provide assistance with any legal matter.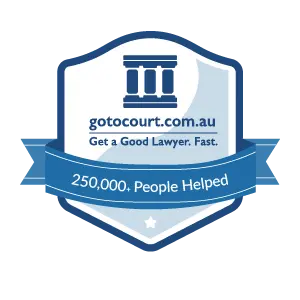 Affordable Lawyers
Our Go To Court Lawyers will assist you in all areas of law. We specialise in providing legal advice urgently – at the time when you need it most. If you need a lawyer right now, today, we can help you – no matter where you are in Australia.
How It Works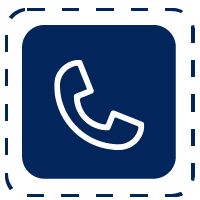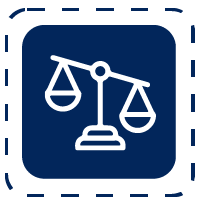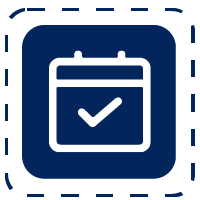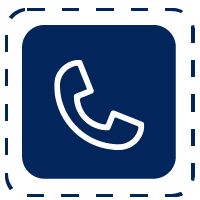 1. You speak directly to a lawyer
When you call the Go To Court Legal Hotline, you will be connected directly to a lawyer, every time.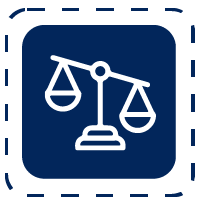 2. Get your legal situation assessed
We determine the best way forward in your legal matter, free of charge. If you want to go ahead and book a face-to-face appointment, we will connect you with a specialist in your local area.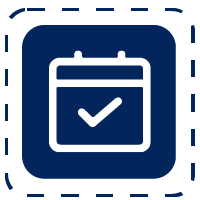 3. We arrange everything as needed
If you want to go ahead and book a fact-to-face appointment, we will connect you with a specialist in your local area no matter where you are and even at very short notice.