https://www.gotocourt.com.au/criminal-law/nsw/drug-diversion-programs/
National Legal Hotline
7am to midnight, 7 days
Call our lawyers now or,
have our lawyers call you
Drug Diversion Programs in NSW
Updated on Nov 28, 2022 • 5 min read • 410 views • Copy Link
Drug Diversion Programs in NSW
Drug diversion programs in NSW (New South Wales) provide offenders who are also drug users an opportunity for education and possibly treatment to help them to overcome their drug use and reduce the likelihood they will commit crimes in the future.
Police can exercise their discretion and deal with minor cannabis offences under the Cannabis Cautioning Scheme. They may also choose not to charge people present at an overdose for minor drug matters.
In accordance with the NSW Young Offenders Act 1997, persons who commit less serious drug offences before turning 18 years of age may be eligible for a warning or a caution, or they may be able to participate in a conference, instead of being charged.
For adults facing court, the MERIT program provides treatment and rehabilitation for offenders who are on bail, and the Drug Court aims to help those with significant drug problems by diverting them through a supervised rehabilitation and treatment program.
Cannabis Cautioning Scheme
One of the primary drug diversion programs in NSW, the Cannabis Cautioning Scheme can be used for adults apprehended for minor cannabis offences where it is for their personal use. It is restricted to offences involving having less than 15 grams of cannabis, using cannabis or having equipment (such as a bong or pipe). Police have the discretion to issue a caution, but they may still choose to lay charges.
To be eligible a person must admit to having committed the offence. Further:
only 2 cautions can be given to any person
a person can't be simply cautioned if they have been convicted of drug offences or offences of violence or sexual assault
a person can't be simply cautioned if there are other offences that will have to be dealt with in court.
When cautioned, a formal notice is given. This notice includes a warning of the health effects and legal consequences of cannabis use and provides contact details for the Alcohol and Drug Information Service (ADIS). If a second caution is issued, the person must contact ADIS for a mandatory education session about cannabis use.
Magistrates Early Referral Into Treatment (MERIT)
The Magistrates Early Referral Into Treatment (MERIT) program is one of the more comprehensive drug diversion programs in NSW. It is available in most Local Courts, and is for adult offenders with drug problems who are able to be released on bail and who want to receive treatment and rehabilitation. It is available for those charged with any type of offence, not just drug offences. In some courts it is also available for those with alcohol issues.
Entering the program is not an admission of guilt. Referral can be made by the Magistrate, a solicitor, the police or the defendants themselves.
MERIT teams assess the person to determine if they are suitable for the program. If they are, an individual treatment plan is developed for them. They will be case-managed by the MERIT team throughout the Program and the court will be sent regular reports.
At the end of the program, the Magistrate will consider progress in treatment when sentencing, but not any failure to complete the program.
Eligibility for MERIT
To be eligible to participate in the MERIT program, a person must:
be 18 years or over
be eligible for bail or release
be willing to participate
be suspected, or have a history, of using illegal drugs or abusing alcohol
not have been charged with any sexual or indictable offences which cannot be heard summarily
not have been charged with any similar offences
have a drug or alcohol problem which is treatable
live, work or study within a defined area.
The kinds of treatments that are offered to an offender depends upon what is appropriate for the individual, and may include:
detoxification
pharmacotherapies, including methadone
individual and group counselling
residential rehabilitation
case management
welfare support and assistance.
Participating in MERIT
The caseworker will work with the participant to develop a suitable treatment program. Throughout the program, the participant must comply with their bail and MERIT Treatment Plan, and appear at court when required.
If a person doesn't comply with the program, they may be removed from it. The court will be informed. Failure to complete the program is not punished in any other way.
At the end of the program, the Magistrate will receive a report from the MERIT Team regarding the person's participation. A detailed aftercare program may be formulated to assist participants to further their rehabilitation.
Sentencing after completing the program will take into account the successful completion of the program and any recommendations for treatment.
Warnings and cautions for juveniles
A number of drug diversion programs in NSW are designed specifically for young persons. Warnings and cautions are part of the range of alternatives under the law to divert young people away from court.
To be issued a caution, the young person must admit the offence. They are given the opportunity to seek legal advice before they do so. They must not have committed, or be suspected of having committed, any other offences that would mean they have to go to court anyway.
There is no limit on how many juvenile cautions can be issued to an individual, but they are discretionary.
Warnings can also be issued. These are not as formal as a caution. The young person doesn't have to admit the offence, but they must supply police with their name and address.
Offences qualifying for warning or caution
Offences which can be dealt with by a warning or caution, provided that police accept that the drugs are for personal use, include:
possession of up to 15 grams of cannabis
possession of smoking implements
cultivating up to 5 cannabis plants
possession of up to 1 gram of heroin, cocaine or amphetamine
possession of up to 0.0008 grams of LSD
possession of up to 0.25 grams of ecstasy
using a prohibited drug.
If you require legal advice or representation in any legal matter, please contact Go To Court Lawyers.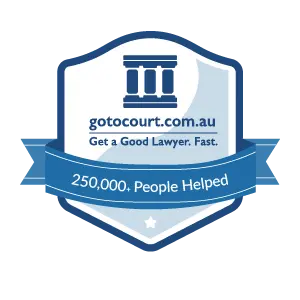 Affordable Lawyers
Our Go To Court Lawyers will assist you in all areas of law. We specialise in providing legal advice urgently – at the time when you need it most. If you need a lawyer right now, today, we can help you – no matter where you are in Australia.
How It Works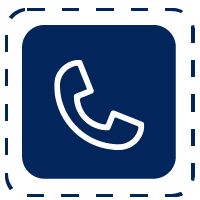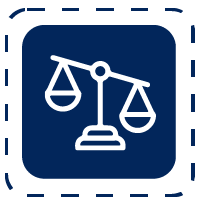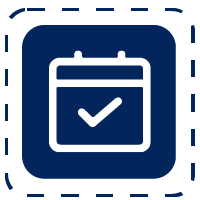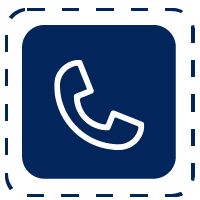 1. You speak directly to a lawyer
When you call the Go To Court Legal Hotline, you will be connected directly to a lawyer, every time.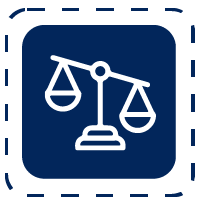 2. Get your legal situation assessed
We determine the best way forward in your legal matter, free of charge. If you want to go ahead and book a face-to-face appointment, we will connect you with a specialist in your local area.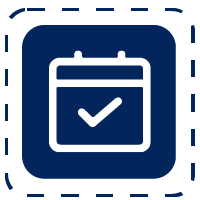 3. We arrange everything as needed
If you want to go ahead and book a fact-to-face appointment, we will connect you with a specialist in your local area no matter where you are and even at very short notice.