https://www.gotocourt.com.au/criminal-law/sa/drug-court-in-south-australia/
National Legal Hotline
7am to midnight, 7 days
Call our lawyers now or,
have our lawyers call you
Drug Court in South Australia
Updated on Oct 25, 2022 • 5 min read • 396 views • Copy Link
Drug Court in South Australia
In South Australia, some drug-related criminal matters are dealt with by a specialist Drug Court. The Drug Court runs in the Adelaide Magistrates Court and is alternative way of dealing with drug-related offending that is designed to help offenders accept responsibility for their own rehabilitation. This article outlines the South Australian Drug Court.
What is the Drug Court?
The Drug Court is a voluntary program that runs for 12 months and is available to adults who live within the Adelaide metropolitan area. Matters dealt with in the Drug Court are adjourned for 12 months under the Bail Act 1985 with conditions requiring the offender to comply with the Drug Court program.
An individually tailored case management plan is set up for those who are accepted into the program. There are also key treatments that all participants must undertake.
The main elements of the program are intensive court supervision, strict bail conditions, drug testing, intensive treatment programs, sanctions (punishments) and rewards, and practical support. Furnished low-cost rental accommodation and an initial supply of household staples is provided for those who need it.
Additional support is also provided for Aboriginal participants. The aim of the program is to minimise or stop the use of illicit drugs and to prevent further crime. Research has shown that, overall, the program is successful. There is also a six month program for offenders facing less serious charges.
There is an interagency team that will look after those in the program including
Department for Correctional Services which provides 24-hour home detention monitoring.
Legal Services Commission provides lawyers for all defendants appearing in the Drug Court.
Office of the Director of Public Prosecutions who provides the prosecutors for the Drug Court.
Non-government agencies that provide housing and treatment services.
Eligibility for the Drug Court
To be eligible to be dealt with by the Drug Court in South Australia, an offender must fulfil all of these conditions
Committed the offence/s as an adult.
Not charged with a serious violent offence and not to have a history of serious violent offences.
Live within the boundaries of the Adelaide Metropolitan Area. This area extends north to Gawler City Centre, south to Noarlunga City Centre and east to the foothills.
Have accommodation that is suitable for electronically monitored home detention bail.
Be charged with an offence that is related to their drug use (it does not need to be a drug offence), for which the likely penalty is a prison sentence.
Be either dependent on illicit drugs or have recently been dependant (where there is an involuntary or forced abstinence) and be highly likely to return to drug use.
Want to take part in the program and be willing to comply with the case management plan that is developed for them.
Plead guilty to the most serious offence and also the majority of offences they are charged with.
The program is divided into three phases
Phases 1 and 3 each last three months, and phase 2 lasts six months.
Phase 1
In the first phase, a person is subject to intensive judicial supervision with fortnightly court appearances and home detention bail. Drug testing three times a week. Treatment consists of individual counselling and group programs designed to address the relationship between offending and drug use.
Phase 2
In the second phase, a person has monthly court appearances and drug testing twice a week. Bail conditions are reduced to a night curfew and treatment continues.
Phase 3
In the third phase, a person must attend monthly court appearances and submit to random drug testing. Night bail conditions continue and the person may also be subject to:
Withdrawal management including in-patient detox if necessary.
Pharmacological treatment if needed, such as methadone.
Relapse prevention includes counselling and/or group therapy.
Group therapy and individual counselling to help develop pro-social thoughts and behaviours.
Help to prevent further offences with bail restrictions.
Referral and assistance for any physical and mental health issues.
Referral to education or vocational training.
Accommodation help for up to 15 months and referral to access suitable long term housing.
Assistance in helping to restore family relationships.
Referrals for income support and management of financial issues.
Support to find or keep employment.
Practical assistance when leaving detention with basic personal items and food items until income support is in place.
Funds to purchase services if necessary.
A Community Support Worker for Aboriginal participants to facilitate access to culturally appropriate rehabilitation activities.
Rewards are used to reinforce positive behaviour
These can be non-monetary such as recognising progress, or small rewards such as bus tickets and food vouchers as a reward for continuing compliance with the treatment regime. There are also graduated sanctions for not complying with treatment. A point system operates and points are awarded for minor non-compliance which provides a total that shows an easy overview of a person's progress.
Points are given for not attending scheduled treatment sessions, breaching bail conditions, not being honest about drug use or returning a positive drug test result. Sanctions may include a term in prison. The program is successfully completed if a person progresses through the treatment program and significantly reduces or abstains from drug use without committing any further offences. The 6-month program is for defendants who are drug dependent but are not facing charges that may lead to imprisonment.
The program has the same elements as the 12-month program, except that home detention is not always necessary and accommodation is not provided.
If you require legal advice or representation in any legal matter, please contact Go To Court Lawyers.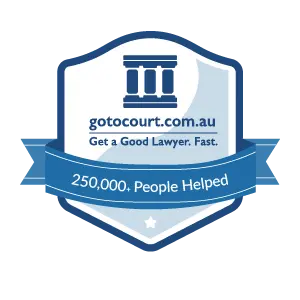 Affordable Lawyers
Our Go To Court Lawyers will assist you in all areas of law. We specialise in providing legal advice urgently – at the time when you need it most. If you need a lawyer right now, today, we can help you – no matter where you are in Australia.
How It Works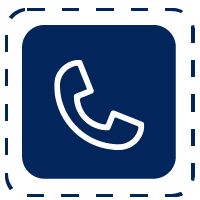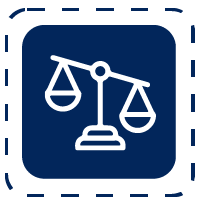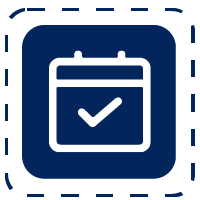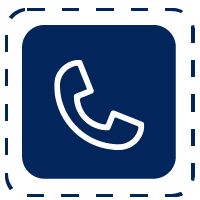 1. You speak directly to a lawyer
When you call the Go To Court Legal Hotline, you will be connected directly to a lawyer, every time.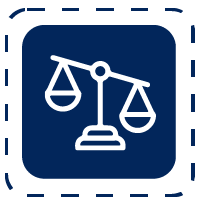 2. Get your legal situation assessed
We determine the best way forward in your legal matter, free of charge. If you want to go ahead and book a face-to-face appointment, we will connect you with a specialist in your local area.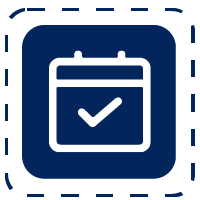 3. We arrange everything as needed
If you want to go ahead and book a fact-to-face appointment, we will connect you with a specialist in your local area no matter where you are and even at very short notice.