https://www.gotocourt.com.au/criminal-law/qld/character-references/
National Legal Hotline
7am to midnight, 7 days
Call our lawyers now or,
have our lawyers call you
Character References in Queensland
Updated on Nov 22, 2022 • 4 min read • 1211 views • Copy Link
Character References in Queensland
When a person is being sentenced for criminal offences in Queensland, they generally want to show the court the context in which their offending occurred. Character references are one way to show a judge or magistrates the accused's positive attributes and to give the court most insight into their personal circumstances. This article deals with what should and should not be included in character references in Queensland.
Rules to follow
A character reference can be an effective tool to persuade a court to view your case sympathetically. When choosing a referee, it is important to think of someone who is close enough to provide both a detailed explanation of your character and to address the issues raised by the charges. The best referees are people who know you in the context of work or study, such as employers, colleagues, teachers and business associates. References from professionals who are supporting you, such as your doctor or social worker, may also be relevant depending on the situation.
It is important to be aware of the following rules when seeking references:
A character reference must be typed
The reference should include a signature and date
If possible, the reference should be printed on letterhead
The reference must be addressed to the appropriate person e.g. "To the Presiding Magistrate"
Any further references to the judge or magistrate should say "Your Honour"
What not to say in character references
There are a number of opinions and some types of information that it is not appropriate to include in a character reference. When writing a reference, be mindful of the following:
Do not refer to prior offences that the offender has committed unless absolutely necessary and relevant
Do not suggest the penalty the offender should receive
Do not give your opinion on legal issues
Do not write general statements about the offender; keep it specific
Do not lie in a character reference
Do not make formal suggestions or speeches
Do not be critical of the court or victim
Be courteous at all times
What character references should set out
When you are ready to write the character reference, keep in mind the following points:
Introduce yourself, state your occupation and qualifications and establish that you are of good character.
Make it clear that you are aware of the offence that has been committed by the offender e.g. "X is facing a charge of drink driving and is pleading guilty".
Include specific details of the offender's character, details of how long you have known them and of your relationship with them e.g. "In the five years that X has worked for me, he has always been a reliable employee. I remember a time when…"
Include details of the positive traits of the offender's personality
State whether you believe the offence was a one-off incident.
Include details of any unfavourable consequences the offender will experience as a result of a conviction (where applicable).
However, there is no one standard way that a character reference should be written. A character reference in support of a drink driving offender will not set out the same details as for an assault charge. Below are some of the details that may be provide in a character reference, depending on the nature of the matter.
Drink driving charges
Typically, a character reference for this type of offence will set out issues relating to drinking. It may explain how the offender is trying to be more responsible with their alcohol consumption, the steps they are taking to ensure the incident does not happen again and/or an acknowledgement that drink driving is incorrect. You may also wish to detail the personal consequences that the offender will experience as a result of losing their licence.
Assault charges
For this type of offence, the character reference may set out details of the offender being of a non-violent nature, how the offender has previously interacted with family/friends and other details that will demonstrate to the court that the offender is not a threat to the community.
Drug charges
For this sort of offence, it is important for the character reference to focus on the rehabilitation of the offender. The reference may detail steps the offender has taken to stop using drugs and whether the offender has family/friends that can act as a support base going forward.
Do I need a lawyer?
If you have been charged with an offence and are not aware of the intricacies involved with arranging a character reference, a solicitor can assist you to organise an effective and concise reference. You may also wish to seek advice about any court appearances, the penalties and possible defences that are involved with your case.
If you require legal advice or representation in any legal matter, please contact Go To Court Lawyers.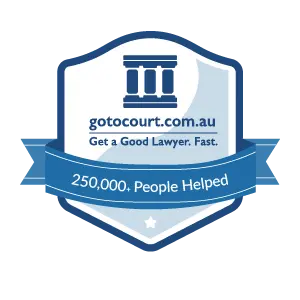 Affordable Lawyers
Our Go To Court Lawyers will assist you in all areas of law. We specialise in providing legal advice urgently – at the time when you need it most. If you need a lawyer right now, today, we can help you – no matter where you are in Australia.
How It Works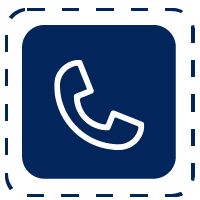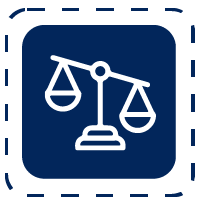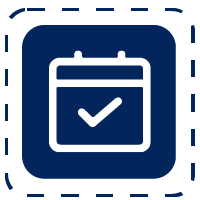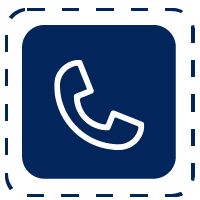 1. You speak directly to a lawyer
When you call the Go To Court Legal Hotline, you will be connected directly to a lawyer, every time.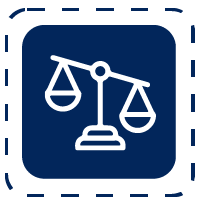 2. Get your legal situation assessed
We determine the best way forward in your legal matter, free of charge. If you want to go ahead and book a face-to-face appointment, we will connect you with a specialist in your local area.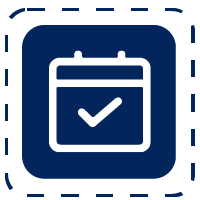 3. We arrange everything as needed
If you want to go ahead and book a fact-to-face appointment, we will connect you with a specialist in your local area no matter where you are and even at very short notice.