https://www.gotocourt.com.au/personal-injury/qld/duty-of-care-in-aged-care/
National Legal Hotline
7am to midnight, 7 days
Call our lawyers now or,
have our lawyers call you
Duty of Care in Aged Care (Qld)
Updated on Nov 03, 2022 • 5 min read • 394 views • Copy Link
Duty of Care in Aged Care (Qld)
Duty of care refers to an obligation to take reasonable care not to harm another person. This type of duty is not owed by everyone, or to everyone, or in every situation. However, some occupations incur a particular duty of care due to the nature of the work. For instance, in the aged care industry, both the aged care home and the employees have a legal responsibility to act with care to avoid harm to vulnerable residents. This page defines the duty of care in aged care in Queensland.
Duty of care in aged care
The aged care sector exists to provide services to those with diminished capacity. This special vulnerability increases the duty of care imposed on providers to take care to avoid harm. At a minimum, a residential home must employ capable staff, maintain clean and secure premises, and ensure quality clinical treatment.
In Queensland, the Civil Liability Act 2003 codifies the common law expectations around duty of care in the aged care industry. Managers, support workers and nurse aids must all make sure that their actions and interventions minimise the risk of harm. An aged care provider might satisfy their duty of care through the following actions:
Ensuring that a resident takes the correct medication.
Taking care of wounds in a timely manner.
Sitting with a resident during meals to ensure that they have eaten and helping them eat if necessary.
Accompanying a person who is at high risk of falls.
Providing access to sufficient water, especially in hot weather.
Carefully maintaining client progress notes.
Addressing any issues raised by a resident in a timely and appropriate manner.
Support workers have a duty of care to complete their duties in an efficient, effective and caring manner. Crucially, they also have a duty of care to alert their supervisor, or perhaps their resident's family, of any foreseeable dangers that might impact their client. A duty of care varies according to the capacity and needs of each resident. For instance, a care worker needs to provide a higher level of supervision to a frail older person with dementia than someone who simply requires assistance completing daily tasks.
Client rights
Aged care facilities in QLD are subject to the Charter of Aged Care Rights and must exercise their duty of care in accordance with these rights. Residents in aged care have the right to:
Safe and high-quality services and care.
Dignified and courteous treatment.
Support and valuation of their identity, culture, and diversity.
A life free from neglect and abuse.
Information about their care in a way they can understand.
Access to information about themselves, their rights, and care.
Control over their own personal and social life, finances, and decisions about personal risk.
Control and decision-making capacity over personal aspects of their daily life, possessions, and finances.
Independence.
To be heard and understood.
A person of their choosing supporting them and speaking on their behalf.
Personal privacy and safeguarding of their personal information.
A forum to air grievances.
Ability to exercise their rights without repercussions.
Risk
In the aged care industry, a resident has a right to "dignity of risk", to make choices and take risks that improve their quality of life. In that way, a vulnerable older person might choose to engage in activities that bring them enjoyment and enrichment, even if it might be physically risky. This can present a challenge for aged care providers, who have a duty to reduce the risk of foreseeable harm to residents. The provider needs to balance this risk against respecting a client's rights and wishes. There is sometimes a fine line between ensuring a resident's safety and imposing unlawful restraint. However, a duty of care and dignity of risk can co-exist. For example, if a resident with dementia wants to go shopping, the aged-care worker can accompany them so they do not get disorientated or lost. This allows the aged care worker to fulfil their duty of care while preserving the resident's dignity of risk.
Breaches of duty of care in aged care
A person breaches their duty of care when they fail to account for a foreseeable and significant risk. Essentially, an aged-care worker must do what a reasonable person would do in the circumstances. Sometimes a resident sustains a personal injury because a care provider breaches their duty of care. Breaches of duty of care in the aged care sector are taken seriously. A negligence complaint can be registered on the My Aged Care website, or the injured party can make a claim for compensation.
Standard of care
The standard of care required in an aged care setting does not require perfection. For instance, a residential home has a duty to ensure that residents are fed, which may require giving assistance to eat. However, the home may not have a duty to provide nutritionally balanced, delicious meals tailored to each resident's dietary needs. The test is whether a reasonable person in the same circumstances would act in the same fashion.
Contact Go To Court Lawyers with any questions about duty of care in aged care in Queensland. Call 1300 636 846 for any legal advice.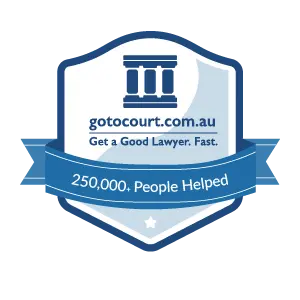 Affordable Lawyers
Our Go To Court Lawyers will assist you in all areas of law. We specialise in providing legal advice urgently – at the time when you need it most. If you need a lawyer right now, today, we can help you – no matter where you are in Australia.
How It Works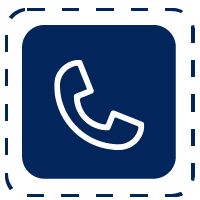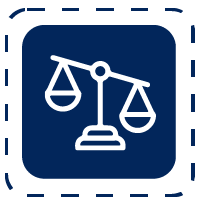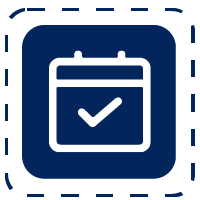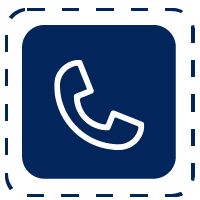 1. You speak directly to a lawyer
When you call the Go To Court Legal Hotline, you will be connected directly to a lawyer, every time.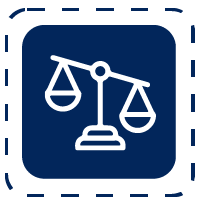 2. Get your legal situation assessed
We determine the best way forward in your legal matter, free of charge. If you want to go ahead and book a face-to-face appointment, we will connect you with a specialist in your local area.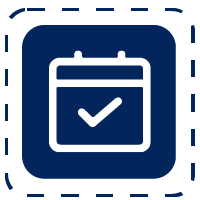 3. We arrange everything as needed
If you want to go ahead and book a fact-to-face appointment, we will connect you with a specialist in your local area no matter where you are and even at very short notice.