https://www.gotocourt.com.au/criminal-law/qld/one-punch-law/
National Legal Hotline
7am to midnight, 7 days
Call our lawyers now or,
have our lawyers call you
One Punch Law (Qld)
Updated on Nov 08, 2022 • 5 min read • 808 views • Copy Link
One Punch Law (Qld)
In the years between 2010 and 2012, there was a sharp increase across the country in deaths resulting from one punch. Such blows were formerly referred to as 'king hits' but have been re-branded as 'coward's punches' in an attempt to stigmatise rather than glorify the act. Public pressure built for legislators to address this offending, which was seen as typically taking place when a group of young men were out in public and intoxicated. An argument breaks out, someone says an insult. One young man throws a punch to another young man's head. The victim falls, strikes his head on the ground and dies.
It's not murder as there is no intent to kill (Criminal Code, section 302). In many cases, courts have found that it isn't even manslaughter. To find a person guilty of manslaughter, prosecution must establish that the victim's death was foreseeable in the circumstances (Criminal Code, Section 303). In many cases where someone has thrown a single punch, courts have found the death was not foreseeable.
But these offences are, many people feel, too serious to be rightly characterised as common assault (Criminal Code, Section 245). Someone has died. Public pressure built for the government to be 'tough on crime' and change the law to accommodate one punch killings.
The new law
In 2014, Queensland parliament introduced a new offence of 'unlawful striking causing death', into the Criminal Code (Section 314A). Colloquially, this has come to be referred to as 'the one punch law.'
Under the new law, offenders who cause the death of another person by unlawfully striking a blow to the head or neck are guilty of a crime, regardless of whether they intended the victim to die, or foresaw death as a possible consequence of striking the blow. The blow struck does not even need to amount to a common assault, so long as it is delivered unlawfully.
There are some situations where it is not unlawful to strike a person in the head or neck, for example, in a boxing match, where participants are engaging in a socially acceptable activity.
Sentencing under one punch law
The Section 314 offence carries a maximum penalty of life imprisonment. This represents a massive increases in the maximum penalty courts may impose for a death resulting from a one punch assault that does not amount to manslaughter (the maximum sentence for common assault is three years). The 'unlawful striking causing death' offence also prescribes a mandatory minimum sentencing regime, but courts retain a wide sentencing discretion for these offences. If a person is sentenced to imprisonment for causing death with a blow to the head or neck and the court sentences them to a period of imprisonment, the court must order that they serve the lesser of –
80% of the term of imprisonment imposed for the offence; or
15 years.
This means that courts are restrained from setting a non-parole period that is less than 80% of the head sentence, or 15 years (whichever is less). Courts are also restrained from suspending more than 20% of the sentence they impose. However, courts are still free to set the term of the head sentence as they see fit as no minimum period of imprisonment is stipulated.
Mandatory minimum sentencing provisions vary between different states and territories, with Victoria and New South Wales having the harshest minimum sentences for 'one punch laws', being ten years and eight years respectively.
Criticisms of one punch law
There has been a lot of criticism of the one punch law, variations of which have now been introduced in all states and territories, with many people feeling that it is an ineffective way of addressing the problem of alcohol fueled violence.
Some of these criticisms are:
That the exclusion of the 'mental elements' of intention and foreseeability from the one punch law means that no assessment of the relationship between the offender's actions and the ensuing death is included. This flies in the face of common law principles, under which the degree of criminal responsibility for one's actions is generally commensurate with one's level of culpability.
Harsher criminal penalties are often touted as serving the interests of 'general deterrence.' General deterrence is the principle that the general community is deterred from committing an offence by the harshness of penalties handed down to those who do commit it. As the one punch law was designed for alcohol-fueled impulsive offending, general deterrence has been derided as having little relevance as such offenders are not in a state to assess the likely consequences of their actions. One punch homicides happen precisely because the perpetrator is not thinking.
That findings of guilt recorded so far under one punch laws have not always targeted the group (young men fueled by alcohol) that the law was intended to target. Instead, many convictions for one punch killings have been in the context of family violence or intimate partner violence. It has been argued that some offences where women are killed under these circumstances could successfully have been prosecuted as manslaughter. The one punch provision means that men who kill women in this way may receive more lenient penalties than they would have previously, because of the existence of the lesser charge.
The problem of drug and alcohol fueled violence needs to be addressed through broad social measures and the one punch law is a superficial, 'knee-jerk' response to a complex problem.
If you require legal advice or representation in any legal matter, please contact Go To Court Lawyers.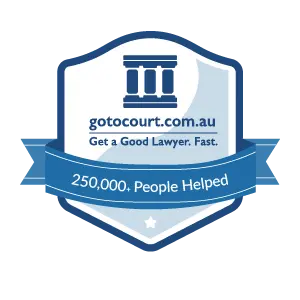 Affordable Lawyers
Our Go To Court Lawyers will assist you in all areas of law. We specialise in providing legal advice urgently – at the time when you need it most. If you need a lawyer right now, today, we can help you – no matter where you are in Australia.
How It Works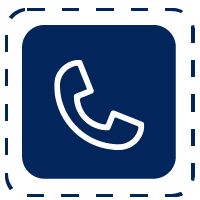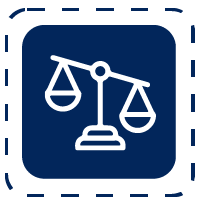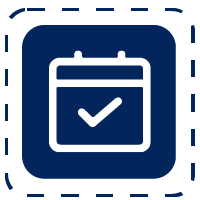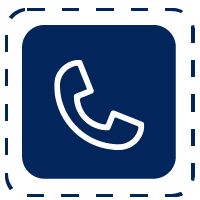 1. You speak directly to a lawyer
When you call the Go To Court Legal Hotline, you will be connected directly to a lawyer, every time.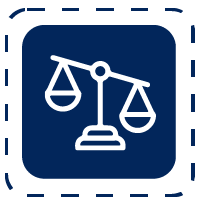 2. Get your legal situation assessed
We determine the best way forward in your legal matter, free of charge. If you want to go ahead and book a face-to-face appointment, we will connect you with a specialist in your local area.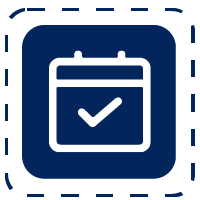 3. We arrange everything as needed
If you want to go ahead and book a fact-to-face appointment, we will connect you with a specialist in your local area no matter where you are and even at very short notice.