https://www.gotocourt.com.au/traffic-law/qld/new-motorcycle-licensing-laws-queensland-2016/
National Legal Hotline
7am to midnight, 7 days
Call our lawyers now or,
have our lawyers call you
New Motorcycle Licensing Laws for Queensland in 2016
Updated on Oct 31, 2022 • 5 min read • 391 views • Copy Link
New Motorcycle Licensing Laws for Queensland in 2016
From 1 October 2016 new motorcycle licence laws will be rolled out across Queensland. These new laws will increase the time it takes for those who want to learn to ride a motorcycle in Queensland and for RE learner licence holders to progress to a higher class of licence. The current passenger restrictions for R class licence holders will also be eased.
The changes are based on Queensland community feedback to the government's Motorcycle Licensing Discussion Paper, as well as industry group submissions, crash data and road safety research.
This article provides an overview of the October 2016 changes, and updates our previous story on proposed amendments to Qld motorcycle laws.
Changes to RE Learner Licensing
From 1 October 2016, new riders will need to complete a practical pre-learner course before they can receive a motorcycle learner licence. 70 per cent of respondents to the government's Motorcycle Licensing Discussion Paper supported the introduction of a pre-learner course, saying it is important for new riders to demonstrate that they can operate a motorcycle before being allowed to ride on the roads. Introducing this pre-learner course will mean that riders will need to undertake three training courses in total before they can obtain an RE learner licence.
A minimum learner licence period will also be introduced. A learner motorcycle licence will need to be held for at least three months before the rider can upgrade their licence to an RE provisional or open licence.
RE licences are also changing. Riders who get their RE licence (either provisional or open) from October 2016 will need to hold their RE licence for a minimum of two years before they can upgrade to an R licence. This two-year minimum will also apply if a rider wants to learn to ride a class R motorcycle.
If a rider received their RE licence before October 2016 the old rules will still apply. These riders will only need to hold their RE licence for one year before they can upgrade to a class R licence.
Passenger Restrictions and Q-Ride Standardisation
The October 2016 changes will remove the current restriction on R licence holders carrying passengers during their first year holding the licence. From 1 October, riders will be able to carry passengers from the moment they receive their R licence (provisional, probationary or open). RE licence holders (provisional or open) must continue to hold their licence for one year before carrying passengers.
The government will also increase the standardisation of Q-Ride courses, with a new curriculum focusing on driver behaviour and 'high order' skills. This new curriculum is being developed by a special advisory group, which includes the Motorcycle Riders Association Queensland, the RACQ, Queensland Police and current Q-Ride providers.
Previous changes – Lane Filtering
Lane filtering has been legal in Queensland since 1 February 2015. This change to the Queensland road rules allows motorcycles to weave between cars to better position themselves by moving between stationary or slow-moving vehicles.
Under the Queensland road rules, motorcycle riders who hold an open RE or R-class licence can lane filter when their speed is 30km/hr or less, and when it is 'safe to do so.' When filtering between two or more lanes, the lanes must be travelling in the same direction.
Riders cannot lane filter using a dedicated turning lane or in school zones during school hours (for obvious safety reasons). Riders must not lane filter between a vehicle and the kerb – only between stationary or slow-moving vehicles.
It is an offence to unlawfully lane filter – for example, filtering without an open licence, in a school zone, or faster than 30km/hr.  The current penalty is 3 demerit points and a fine.
Previous changes – Edge Filtering
Since 1 February 2015 riders with an open RE or R-class licence are also permitted to lane filter using the road shoulder, on roads where the speed limit is 90km/hr or more – such as motorways and highways. This is called 'edge filtering'. The potential risk to pedestrians means passing on the road shoulder is still prohibited in slower speed zones. Road shoulders are the sealed areas to the left or right of a road's edge line.
To edge filter legally, riders must be passing slow or stationary traffic, be travelling at speeds of 30km/hr or less, and only filter when it is safe to do so. They must give way to any cyclists or motorcyclists already riding on the shoulder, and also ensure they do not ride on any unsealed road sections.
Riders will commit an offence if they 'edge filter' unlawfully – such as on a road with a speed limit less than 90km/hr or on an unsealed part of the road.  This will cost a rider 3 demerit points and a fine.
Previous changes – Helmets
Queensland's motorcycle helmet laws also changed on 1 February 2015. All motorcycle riders and passengers travelling on Queensland roads can now wear helmets that comply with either:
Australian Standard AS1698 or AS/NZ 1698; or
United Nations – Economic Commission for Europe (ECE 22.05)
All helmets must have a label or sticker that shows the certification, affixed either inside or outside the helmet. For ECE helmets, the certification shows a circle surrounding a large capital 'E', and a distinguishing number which may vary depending on the helmet model.
Riders should ensure they have the correct helmet before driving.  Failing to wear an approved helmet will incur 3 demerit points and a $365 fine, for a riders and passengers who fail to comply.  A rider can lose another 3 demerit points and receive a further fine if they fail to ensure that their passenger is also wearing the correct helmet.
Other States
Riders should be aware of each State or Territory's motorcycle laws before they drive inter-state, as there may be significant differences, particularly regarding lane filtering and motorcycle control.
However, helmet laws are now more uniform with Australian Standard and ECE 22.05 certified helmets approved for riding in all Australian states and territories.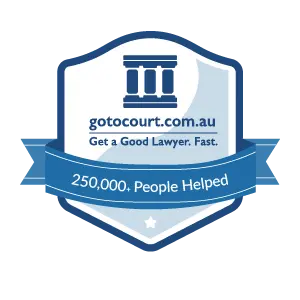 Affordable Lawyers
Our Go To Court Lawyers will assist you in all areas of law. We specialise in providing legal advice urgently – at the time when you need it most. If you need a lawyer right now, today, we can help you – no matter where you are in Australia.
How It Works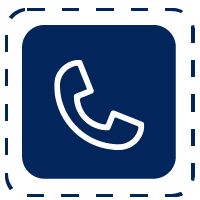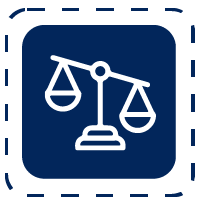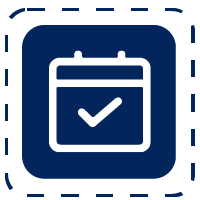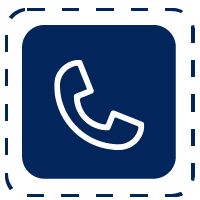 1. You speak directly to a lawyer
When you call the Go To Court Legal Hotline, you will be connected directly to a lawyer, every time.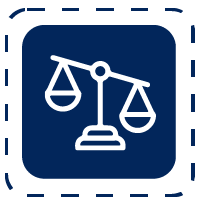 2. Get your legal situation assessed
We determine the best way forward in your legal matter, free of charge. If you want to go ahead and book a face-to-face appointment, we will connect you with a specialist in your local area.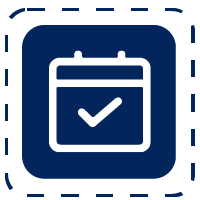 3. We arrange everything as needed
If you want to go ahead and book a fact-to-face appointment, we will connect you with a specialist in your local area no matter where you are and even at very short notice.