https://www.gotocourt.com.au/criminal-law/qld/school-attendance/
National Legal Hotline
7am to midnight, 7 days
Call our lawyers now or,
have our lawyers call you
School Attendance in Queensland
Updated on Nov 08, 2022 • 5 min read • 730 views • Copy Link
School Attendance in Queensland
Studies have shown that regular school attendance is essential to a child's learning and social skills. In Queensland, parents are legally responsible for ensuring their child receives an appropriate education. As such, parents must enrol their child in school and ensure that the child regularly attends classes.
Legislation
The Education (General Provisions) Act 2006 (QLD) governs public education in Queensland. Under this legislation, parents are required to not only enrol their child in school, but also ensure that their child only misses school for genuine reasons. Non-state schools (or private schools) are not typically governed by the Education Act. Rather, the parent has a contractual relationship with the school to abide by the school's policies and procedures. Private schools in Queensland have policies regarding attendance, homework, dress codes and behaviour management. A student who does not attend regularly is likely to be subject to disciplinary action and may ultimately be excluded from the school if they do not regularly attend. Both public and private schools are subject to anti-discrimination legislation, common law principles of due process, procedural fairness, and duty of care.
A parent can fulfil their legal responsibility by home-schooling their child, as long as they register for home education. The Department of Education and Training provides parents with guidance to meet legislative requirements.
Voluntary schooling in Queensland
In Queensland, Kindergarten is a non-compulsory program for children who turn four before 30 June of the school year. A child who is five years old on or before 30 June is eligible to enter Prep, although early entry to Prep may be permitted if it is in the best educational interests of the child. On the other hand, parents may choose to delay sending their child to Prep at the minimum age if they feel that their child is not yet ready for the demands of school. Parents do not need to discuss delayed entry to Prep with a school principal.
Compulsory schooling and compulsory participation phases
In Queensland, a child must attend school from the age of six years and six months. Children must complete Prep before enrolling in Year One. This child cannot leave school until they complete Year 10 or reach 16 years of age. Following Year 10, children in Queensland enter a compulsory participation phase. During this phase, the child can either continue their education (at school, TAFE or university), take up training (in an apprenticeship, traineeship, or vocational course) or enters employment. The compulsory participant phase lasts until the child turns 17, completes senior school, or obtains at least a Certificate III qualification.
Penalty for infringement
During compulsory schooling and compulsory participation, a parent is responsible for keeping their child engaged in an approved activity. Schools monitor attendance and will follow up with parents if there are unexplained absences. A parent in Queensland is liable for a maximum fine of $706.30 (for a first infringement) and $1413.60 for each subsequent offence. The parent is fined more heavily for every subsequence infringement, regardless of whether it applies to the same child. Parents can even be prosecuted if they fail to ensure their child's school attendance. Criminal prosecution is rare, but an authorised officer of the school or region can ask their regional director to refer the case to the Queensland Police Service for prosecution. A parent may be able to defend an infringement if their child lives with their other parent and they had good reason to believe that the other parent was meeting their parental obligations. Additionally, a parent is not legally responsible if they cannot reasonably control their child's behaviour and make them attend school.
Exemptions from compulsory attendance
Parents must send their children to school every school day unless the child is ill or attending work experience or school sporting events. Parents should contact the school as soon as possible to explain any absences. They must let the school know within two days of the child's return to school, but it is preferable to notify the school beforehand. It is not considered a reasonable excuse to keep a child home from school because it is their birthday, or for them to babysit their siblings. Parents are also advised that routine health appointments should be made outside school hours.
A parent must not employ their child or permit them to be employed during school hours without a reasonable excuse. Parents of children in the compulsory school age group or the compulsory participation phase can apply for an attendance exemption for an absence of more than ten consecutive school days. This exemption applies when a child cannot attend school, or when it would be unreasonable for them to attend school in the circumstances. Exemptions may be granted for illness, cultural or religious reasons or family-related matters. It is not necessary to complete an exemption form for an illness that lasts less than ten consecutive days or if the child is suspended or excluded.
Under Queensland law, a child must attend school unless there is a reasonable excuse. Go To Court Lawyers can help if you have questions about your legal responsibilities or need to challenge an infringement. Please call 1300 636 846 for assistance.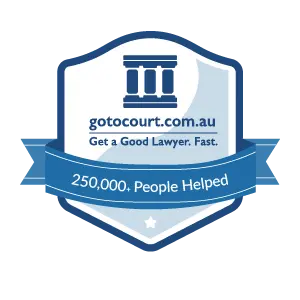 Affordable Lawyers
Our Go To Court Lawyers will assist you in all areas of law. We specialise in providing legal advice urgently – at the time when you need it most. If you need a lawyer right now, today, we can help you – no matter where you are in Australia.
How It Works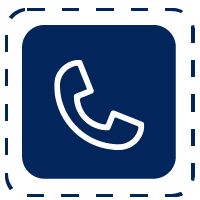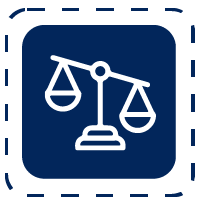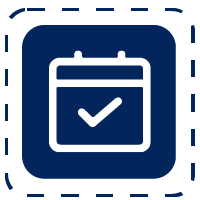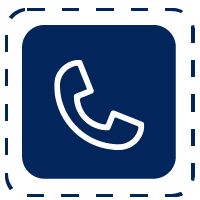 1. You speak directly to a lawyer
When you call the Go To Court Legal Hotline, you will be connected directly to a lawyer, every time.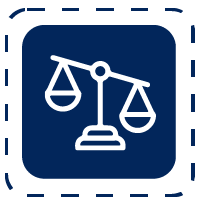 2. Get your legal situation assessed
We determine the best way forward in your legal matter, free of charge. If you want to go ahead and book a face-to-face appointment, we will connect you with a specialist in your local area.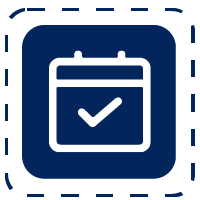 3. We arrange everything as needed
If you want to go ahead and book a fact-to-face appointment, we will connect you with a specialist in your local area no matter where you are and even at very short notice.