https://www.gotocourt.com.au/civil-law/qld/child-protection-matters-non-parties/
National Legal Hotline
7am to midnight, 7 days
Call our lawyers now or,
have our lawyers call you
Non-Parties in Child Protection Matters (Qld)
Updated on Jan 11, 2023 • 4 min read • 143 views • Copy Link
Non-Parties in Child Protection Matters (Qld)
---
If a child whose safety and welfare you are concerned about is the subject of child protection proceedings, it is important to understand the legislative framework. If your grandchild, niece, nephew or another child you care about has been removed from their parents' care, you may be called to give evidence in court. As a non-parent with an interest in the child's welfare, you may even be able to participate in the proceedings as a non-party.
Best interests of the child
The legislative framework for the protection of children is contained in the Child Protection Act 1999. The main principle underpinning the Child Protection Act is that the safety, wellbeing and best interests of a child, both through childhood and for the rest of the child's life, are paramount (Section 5A).
Section 5B of the act sets out the other general principles to be applied in child protection matters. These include a child's right to be protected from harm, that a child's family has the primary responsibility for the child's upbringing and that the preferred way to ensure a child's safety and wellbeing is through supporting the child's family. If a child does not have a parent who is willing and able to protect the child, the state is responsible for protecting the child but that the state should only take action that is warranted in the circumstances.
The act specifies that if a child is removed from family, the child should be placed with kin where possible and the family should be supported to take the child back into its care where this is in the child's best interests. It stresses that a child should be allowed to maintain their relationships with parents and siblings where this is in the child's best interests and to retain a connection with their culture.
Non-parties in child protection proceedings
A person who is not a party to the proceedings, such as a grandparent or an aunt or uncle, may make an application to the Children's Court to be allowed to participate in the proceedings. The court has the discretion to make an order allowing such a person to participate as a non-party.
How can non-parties participate?
In 2016, changes were made to how non-parties can participate in child protection proceedings. Section 113 of the Child Protection Act now enables extended family members and not just parents to play a role and participate in court proceedings.
The amendments allow grandparents and other family members to have a say over what should happen in the subject child's life. It also allows them to participate in proceedings including calling evidence and cross-examining witnesses.
Under Section 113, before deciding an application to participate by a non-party, the court must give the other parties the opportunity to make submissions about the person's participation and consider the extent to which they may be able to inform the court about matters relevant to the proceeding and their relationship with the child. It provides that if an order is made under Section 113 allowing a person to take part in the proceedings, the Order must state:
how the person may take part; and
whether the participation is allowed until the proceeding ends or only for a stated part of the proceeding; and
may be subject to conditions; and
may require the person to do a thing that a party is or may be required to do; and
may provide that a stated provision of this Act, or all provisions, apply in relation to the person as if the person were a party.
Legal representation and evidence
A non-party is entitled to legal representation and can have a lawyer represent them in the court room and advocate on their behalf. The Children's Court is not bound by the rules of evidence and may inform itself of the situation in any way it thinks appropriate. However, legal arguments are still available as to what degree of weight, if any, the court should give to evidence placed before it.
Given the serious nature of any child protection proceedings, the first step is to get legal advice about your individual circumstances. If you require legal advice or representation in a child protection matter or in any other legal matter, please contact Go To Court Lawyers.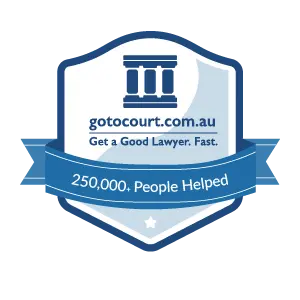 Affordable Lawyers
Our Go To Court Lawyers will assist you in all areas of law. We specialise in providing legal advice urgently – at the time when you need it most. If you need a lawyer right now, today, we can help you – no matter where you are in Australia.
How It Works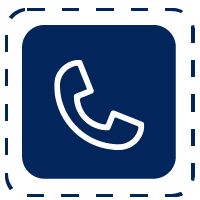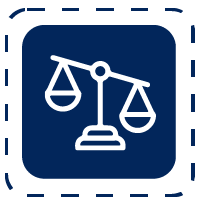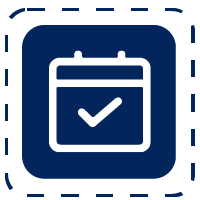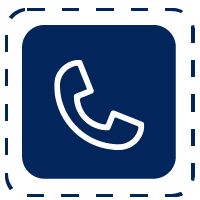 1. You speak directly to a lawyer
When you call the Go To Court Legal Hotline, you will be connected directly to a lawyer, every time.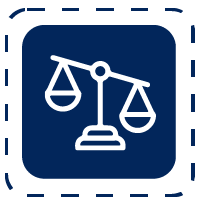 2. Get your legal situation assessed
We determine the best way forward in your legal matter, free of charge. If you want to go ahead and book a face-to-face appointment, we will connect you with a specialist in your local area.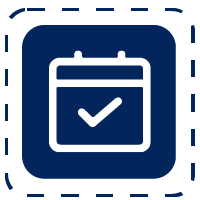 3. We arrange everything as needed
If you want to go ahead and book a fact-to-face appointment, we will connect you with a specialist in your local area no matter where you are and even at very short notice.