https://www.gotocourt.com.au/criminal-law/qld/spent-conviction/
National Legal Hotline
7am to midnight, 7 days
Call our lawyers now or,
have our lawyers call you
Spent Convictions in Queensland
Updated on Dec 23, 2022 • 5 min read • 873 views • Copy Link
Spent Convictions in Queensland
---
In Queensland, a spent conviction is a criminal conviction that has lapsed after a period of time, which results in it being removed from a person's criminal record. If a conviction is spent it does not appear on a police record check and a person can't be asked or forced to reveal the conviction, with some limited exceptions. In some circumstances a person is also entitled to swear, on oath, that he or she has not been convicted of an offence.
The law that covers spending convictions in Queensland is the Criminal Law (Rehabilitation of Offenders) Act 1986.
Convictions that may become spent
A conviction that has been set aside or quashed is automatically spent.
A conviction cannot become spent if the sentence imposed involved any time in custody or a sentence of more than 30 months imprisonment even if the sentence did not include a period of custody, for example, a wholly suspended sentence or immediate release to parole.
The conviction will be automatically spent after a set time has passed (the rehabilitation period) in which there have been no more convictions.  If the convictions were entered in the Supreme Court or in the District Court when the person was an adult then the rehabilitation period is ten years. In all other cases, including convictions as a juvenile, the rehabilitation period is five years.
The Queensland Act also covers any convictions that were entered overseas or in the other states and territories of Australia. If there are any further convictions during the rehabilitation period, and that includes a conviction for an offence that was committed outside of Queensland, then the counting of the time for the rehabilitation period will have to start again from the date of the latest conviction. If however, the new conviction is for a simple or regulatory offence it will not revive the conviction unless the court specifically orders that it does.
Convictions for offences committed by companies cannot become spent.
Exceptions to the rules for spent convictions
In Queensland, there are exceptions to the non-disclosure provisions for spent convictions for some specified occupations or professions and they are listed in the Act. If a person wishes to apply for one of those specified positions (which includes solicitors, magistrates, police officers, teachers and prison employees), then they will need to disclose all or perhaps just some specified criminal convictions, which will include those that have been spent. The provisions for each employment category are set out in a table in section 9A of the Act. Some agencies are also able to access the information. These include police, the parole board, immigration authorities and intelligence and security agencies.
Commonwealth offences
Some offences under commonwealth laws can also be spent. The law is set out in the Crimes Act 1914. Any conviction where there has been a formal pardon, including a pardon for a reason other than that a person was wrongly convicted, and convictions that have been quashed are spent straight away. Otherwise, the convictions that are eligible are those where no sentence of imprisonment was imposed or a sentence of fewer than thirty months was imposed. The rehabilitation or waiting period for these offences is five years if the conviction was as a juvenile. If the conviction was as an adult, there is a ten-year wait.
After the conviction is spent, the person does not have to tell any other person or authority about the conviction unless it is subject to an exclusion. Exclusions only apply to specified organisations that would need to know about convictions for specific kinds of offences. For instance, in the case where a person is applying for a position involving the control and care of children, any convictions for offences involving a child victim can be disclosed to the potential employer. If these laws are breached, then the person may complain to the Information Commissioner about the act or practice of the person or agency that may be in breach of these laws. The complaint will be investigated and the Information Commissioner may order the payment of expenses or compensation.
Offences
Under the Criminal Law (Rehabilitation of Offenders) Act a person who gives out information about a spent conviction, unless it is with the consent of the convicted person or because of an authorised exception, commits an offence and there is a maximum penalty of $11,385.00 on conviction.
No Conviction
A spent conviction is different from a no conviction which is ordered by the court at the time you are found guilty. If a no conviction is recorded then it is not disclosed on your criminal record, except in certain situations and for certain types of employment. The same exceptions apply as to those of a spent conviction.
If you require legal advice or representation in any legal matter, please contact Go To Court Lawyers.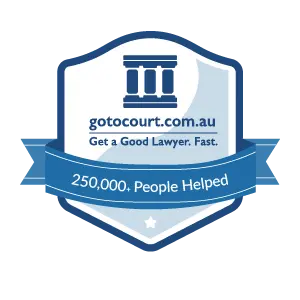 Affordable Lawyers
Our Go To Court Lawyers will assist you in all areas of law. We specialise in providing legal advice urgently – at the time when you need it most. If you need a lawyer right now, today, we can help you – no matter where you are in Australia.
How It Works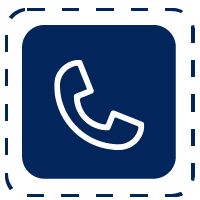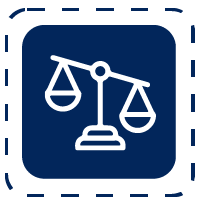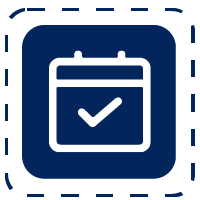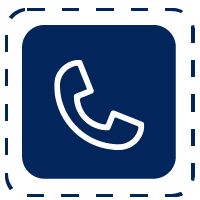 1. You speak directly to a lawyer
When you call the Go To Court Legal Hotline, you will be connected directly to a lawyer, every time.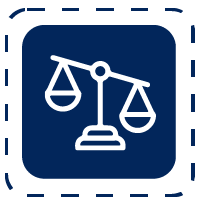 2. Get your legal situation assessed
We determine the best way forward in your legal matter, free of charge. If you want to go ahead and book a face-to-face appointment, we will connect you with a specialist in your local area.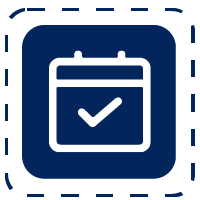 3. We arrange everything as needed
If you want to go ahead and book a fact-to-face appointment, we will connect you with a specialist in your local area no matter where you are and even at very short notice.