https://www.gotocourt.com.au/criminal-law/qld/breach-of-bail-in-queensland/
National Legal Hotline
7am to midnight, 7 days
Call our lawyers now or,
have our lawyers call you
Breach of Bail in Queensland
Updated on Oct 25, 2022 • 4 min read • 870 views • Copy Link
Breach of Bail in Queensland
If a person is charged with criminal offences in Queensland, the police may grant them bail or remand them in custody. If the police don't grant bail, then the person must be brought before a court and given the opportunity to apply for bail. If bail is granted, the person will be released on conditions. A breach of bail conditions is a criminal offence. This article deals with breach of bail in Queensland.
The Bail Act 1980 governs bail in Queensland.
Bail conditions
If a person is granted bail, they must sign a written promise to come to court when you are required to and to comply with any other conditions that are set. This is called a bail undertaking.
A breach of bail in Queensland can have very serious consequences. It is important that you read your bail undertaking very carefully and understand all of the conditions that you have to comply with. These conditions may include reporting to the police regularly, abiding by a curfew, abstaining from drugs or alcohol, or not having contact with certain people (such as alleged victims or witnesses).
A person can be charged with breaching bail if they don't obey all of the conditions in their bail undertaking and bail could be revoked. A person can also be charged with failing to appear if they don't come to court when they are meant to.
Failing to attend court
If you don't come to court on one of your court dates, the court may issue a warrant for your arrest under the Police Powers and Responsibilities Act 2000. Sometimes the court will order that the warrant lie in office after it is issued. This means that it is not forwarded to the police so they can arrest you. The matter is adjourned to another date to give you the chance to come to court and explain why you didn't attend.
You can hand yourself in at the court if you have failed to appear and a warrant has been issued but you have not been arrested. If you have a good excuse for not attending court, the magistrate may cancel the warrant.
If you are arrested and plead not guilty to the charge of failing to appear, the matter will usually be adjourned for a hearing. You may or may not be granted bail until the hearing.
It is a defence to the charge of failing to appear if you can satisfy the court that you had a good reason for failing to attend.
Breach of other conditions
In Queensland a person can be arrested without a warrant and taken before a court if they break any of their bail conditions, even if they are complying with the majority of the conditions. This includes any direction that a person attend a drug and alcohol assessment referral or a health assessment.
If you have been charged with breach of bail, you will have the opportunity to explain to the magistrate why you did not comply with the conditions of your bail. If the court thinks that your excuse is reasonable it may excuse your breach and grant you bail again. If it does not think that it is reasonable, then you will be sentenced for breaching your bail.
In additions to this, you may be remanded in custody until the matter that you were on bail for is finalised.
Offence of breach of bail
Breaching bail is a criminal offence (for an adult) under section 29 of the Bail Act 1980.
In Queensland, you can be liable for a fine of up to 40 penalty units or up to two years imprisonment if you are convicted of either the offence of breaching your bail or the offence of failing to appear in accordance with your bail undertaking.
If you receive a custodial sentence for one of these offences, it will be cumulative (served on top of) any prison sentence that you are serving at the time or that the court imposes for any other offences.
If any money or security was deposited or promised by you or by a surety, it may be forfeited to the state of Queensland and not refunded to you and/or your surety.
If you are convicted by a court of breaching your bail, this will also affect any future decisions on whether or not to grant you bail.
If you require legal advice or representation in any legal matter, please contact Go To Court Lawyers.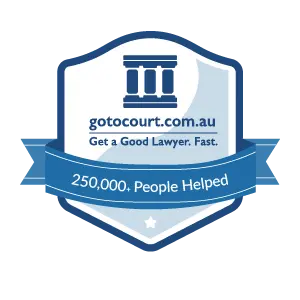 Affordable Lawyers
Our Go To Court Lawyers will assist you in all areas of law. We specialise in providing legal advice urgently – at the time when you need it most. If you need a lawyer right now, today, we can help you – no matter where you are in Australia.
How It Works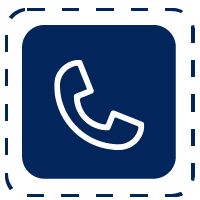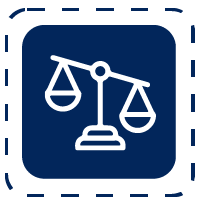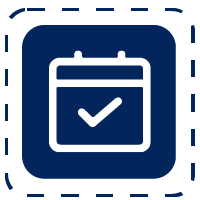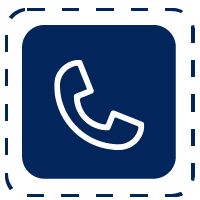 1. You speak directly to a lawyer
When you call the Go To Court Legal Hotline, you will be connected directly to a lawyer, every time.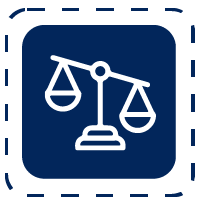 2. Get your legal situation assessed
We determine the best way forward in your legal matter, free of charge. If you want to go ahead and book a face-to-face appointment, we will connect you with a specialist in your local area.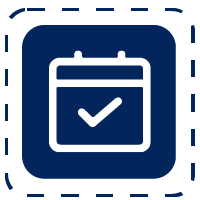 3. We arrange everything as needed
If you want to go ahead and book a fact-to-face appointment, we will connect you with a specialist in your local area no matter where you are and even at very short notice.