https://www.gotocourt.com.au/criminal-law/qld/drug-diversion-program/
National Legal Hotline
7am to midnight, 7 days
Call our lawyers now or,
have our lawyers call you
Drug Diversion Program in Queensland
Updated on Dec 23, 2022 • 5 min read • 497 views • Copy Link
Drug Diversion Program in Queensland
The drug diversion program in Queensland is designed to help those charged with minor offences under the Drug Misuse Act 1986 with their drug issues. There are two different avenues for accessing drug diversion. One is offered by the police under the Police Powers and Responsibilities Act 2000, and the other is offered by the courts under the Penalties and Sentences Act 1992.
Police Drug Diversion Program
This program allows the police to offer eligible persons who are arrested for a minor drugs offence an opportunity to take part in an assessment and education program (the Drug Diversion Assessment Program) rather than having to go through the court process.
An offer to participate will be made to all eligible adults and children. Persons with previous convictions for certain serious offences are not eligible. To be included, you must admit in a recorded interview that you did commit the offence.
You will be given only one opportunity to participate in the program.
If you:
reject the offer
fail to attend as agreed, or
are charged with another minor drugs offence
you will not be given another opportunity, although you may qualify for the Court Drug Diversion Program.
The offer can be made at any time before the matter is in court. Police must explain the option to you and provide you with a written copy of the offer. You must sign an agreement that you will attend and complete the program, and that you authorise those providing the program to report your attendance or non-attendance.
If the program is completed, you won't be charged with the offence and you will escape a criminal conviction.
Failing to attend the Police Drug Diversion Program
If you don't attend and complete the Police Drug Diversion Program in Qld in accordance with the Agreement form, you could be charged with 'contravening the direction of a police officer'. In exceptional circumstances, Police may schedule an alternative appointment for you to participate in the program.
You should contact the police officer who originally dealt with you or the police station where the diversion was issued as soon as possible to discuss the situation.
The program
Assessment, education and counselling is provided in one session and will take about two hours. You can bring a family member or a friend to support you and help you to make positive changes to overcome your drug use. The matters discussed and all information given to the service provider are strictly confidential.
During the assessment you will be asked about your drug use, such as how frequently you use drugs, what kinds of drugs you use and in what quantities, what situations prompt you to use them, and if there are any problems you have that may influence your drug use. You will be given information on the health effects of drug use and the legal consequences.
The service provider will work with you to develop a personal plan to help you to stop using drugs. You may also be given information about, and help in accessing, a treatment program to address your drug dependence. Attending for treatment is voluntary and not part of the police requirement.
Court Drug Diversion Program
This is a specialised program to divert minor drug offenders away from the criminal justice system. You may be eligible if you are charged with certain minor drugs offences including:
possessing not more than 50 grams of cannabis
possessing something that is used for, or has been used for, smoking cannabis, or
offences relating to syringes.
You will be eligible only if you have been offered a place in a Drug Diversion Program in Qld (either the Police program or the Court program) on no more than one prior occasion. You must plead guilty to the charges in a Magistrates Court or a Children's Court and a magistrate can then refer you to a Drug Assessment and Education Session. The session may be rescheduled by a Court Diversion Officer if you have a medical certificate or a letter from your employer or school or something similar that shows that you can't attend for reasons beyond your control.
The sessions generally run for up to 2 hours. A support person may come with you to the session, but prior approval must be obtained from the counsellor if you wish to bring your child or children. You are only required to attend one session, but if your counsellor is of the opinion that you would benefit from further sessions, these can be arranged.
Only details of your attendance are shared with others; all else remains confidential.
Sentencing and the Court Drug Diversion Program in Qld
If you are referred to the Court Drug Diversion Program in Qld as part of your sentence, you will have to pay the offender levy, which is currently $100.00 for a conviction in a Magistrates Court.
The court will place you on a 'recognisance order' (good behaviour bond). This is an agreement between you and the court that you will be of good behaviour for a certain period. It will also contain conditions that you attend and participate in the session, and that you not be under the influence of any drugs or alcohol at the time.
If you are of good behaviour for the time stated in the order and comply with all the conditions of that order, then no further penalty is imposed. If you don't comply, or if you commit further offences during the good behaviour period, you will be in breach of that order, a warrant will be issued for your arrest, and you will have to return to court, where your recognisance may be forfeited and you may be resentenced for the original offence/s.
If you require legal advice or representation in any legal matter, please contact Go To Court Lawyers.
T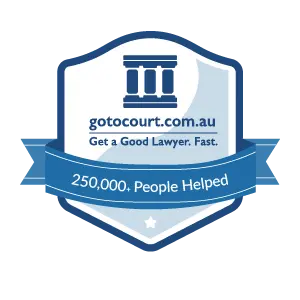 Affordable Lawyers
Our Go To Court Lawyers will assist you in all areas of law. We specialise in providing legal advice urgently – at the time when you need it most. If you need a lawyer right now, today, we can help you – no matter where you are in Australia.
How It Works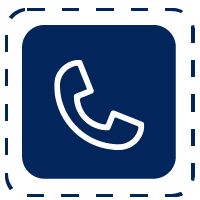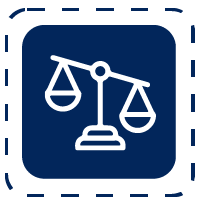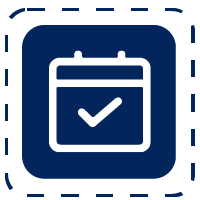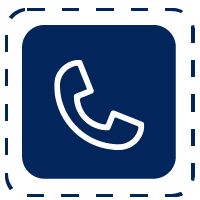 1. You speak directly to a lawyer
When you call the Go To Court Legal Hotline, you will be connected directly to a lawyer, every time.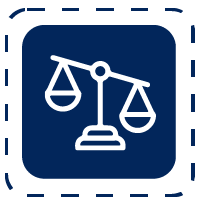 2. Get your legal situation assessed
We determine the best way forward in your legal matter, free of charge. If you want to go ahead and book a face-to-face appointment, we will connect you with a specialist in your local area.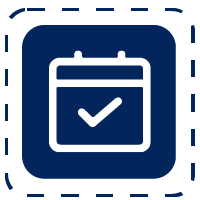 3. We arrange everything as needed
If you want to go ahead and book a fact-to-face appointment, we will connect you with a specialist in your local area no matter where you are and even at very short notice.