https://www.gotocourt.com.au/civil-law/qld/tree-disputes/
National Legal Hotline
7am to midnight, 7 days
Call our lawyers now or,
have our lawyers call you
Tree Disputes (Qld)
Updated on Oct 10, 2022 • 4 min read • 300 views • Copy Link
Tree Disputes (Qld)
Neighbourhood disputes sometimes arise about one or more trees on adjoining properties. These disputes are regulated by the Neighbourhood Disputes (Dividing Fences and Trees) Act 2011. If a tree dispute cannot be resolved directly between the parties, it may be necessary to make an application to QCAT to determine how the situation is to be resolved. This article deals with tree disputes in Queensland.
Talk to your neighbour about the tree dispute
It is always best to resolve neighbourhood disputes directly with your neighbour. Disputes about trees can be avoided by being familiar with your responsibilities as a tree-keeper and carefully selecting trees that are suitable for your environment.
If you become involved in a tree dispute, the first step to take is to talk to your neighbour. If you are unable to resolve the situation directly, consider inviting them to take part in mediation at one of the Queensland government's dispute resolution centres.
Overhanging branches
A tree-keeper is responsible for removing any branches of trees that overhang their neighbour's land and for ensuring that the trees do not cause serious injury, serious damage to property or significant interference with a person's use or enjoyment of their land.
If a tree is overhanging a person's property, the person may give a written notice to their neighbour asking them to cut and remove the overhanging branches. The notice must give the neighbour a timeframe (no less than 30 days) for removing the overhanging branches and ask them to provide notice or when the work will be done and by whom. It should also give the neighbour permission to enter property to cut and remove the tree branches.
If the branches are not cut and removed within the timeframe given, the person may cut and remove the branches themselves, but may not enter the neighbour's property to do so.
QCAT and tree disputes
If a tree dispute cannot be resolved directly or through mediation, a person may apply to QCAT for resolution of the dispute. QCAT may make the order it thinks appropriate in relation to tree in order to:
Prevent serious injury;
Prevent serious damage to neighbouring land or property on it;
Prevent substantial, ongoing and unreasonable interference with the use and enjoyment of the neighbouring property.
To achieve this, QCAT may order that work must be done on a tree on a one-off basis or on a regular basis, or that trees be maintained at a particular height or shape. It may also make other orders, including orders as to who is to pay the costs of carrying out the work, or an order for compensation to be paid for damage to land or property.
Protected trees
Some trees cannot be removed without a permit. These are trees that are of a specific species and dimension or that significantly contribute to the landscape character of an area. Trees that are protected in Brisbane include Jacaranda and Poinciana trees that are taller than 80 cm and fig trees that are taller than 100 cm. These trees are protected under the Natural Assets Local Law 2003.
If a person in planning work that may impact a protected tree, they should apply to their local council for a permit.
Verge planting
Different local councils have different rules about residents planting on the nature strips outside their homes. The Brisbane City Council permits the planting of shrubs and groundcover on verges. However, trees may not be planted on verges.
Verge gardens are on public land, but residents are required to maintain them. If a verge garden is not adequately maintained, the council may remove it.
If you require legal advice or representation in any legal matter, please contact Go To Court Lawyers.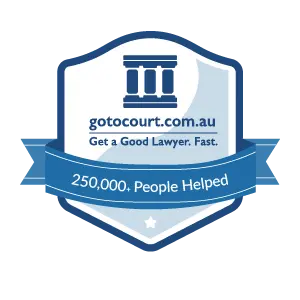 Affordable Lawyers
Our Go To Court Lawyers will assist you in all areas of law. We specialise in providing legal advice urgently – at the time when you need it most. If you need a lawyer right now, today, we can help you – no matter where you are in Australia.
How It Works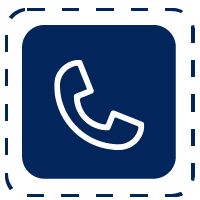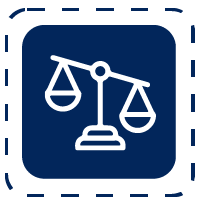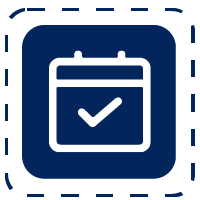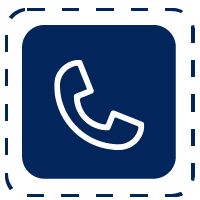 1. You speak directly to a lawyer
When you call the Go To Court Legal Hotline, you will be connected directly to a lawyer, every time.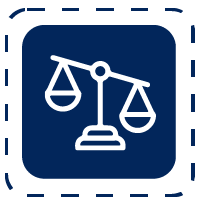 2. Get your legal situation assessed
We determine the best way forward in your legal matter, free of charge. If you want to go ahead and book a face-to-face appointment, we will connect you with a specialist in your local area.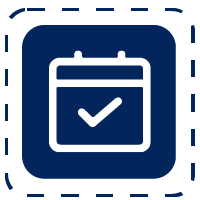 3. We arrange everything as needed
If you want to go ahead and book a fact-to-face appointment, we will connect you with a specialist in your local area no matter where you are and even at very short notice.