https://www.gotocourt.com.au/criminal-law/qld/public-health-emergencies/
National Legal Hotline
7am to midnight, 7 days
Call our lawyers now or,
have our lawyers call you
Public Health Emergencies (Qld)
Updated on Nov 08, 2022 • 4 min read • 393 views • Copy Link
Public Health Emergencies (Qld)
---
All Australian states and territories have now passed new laws in an attempt to limit the spread of the Coronavirus. The new laws amend existing health legislation, making it possible for governments to declare Public Health Emergencies for much longer than they could under the legislation previously. They also make it possible for wide-ranging emergency powers to be exercised, temporarily restricting the freedom of infected individuals.
This article will summarise the changes to Queensland public health laws.
World Health Organisation
On 30 January 2020 the World Health Organisation (WHO) Emergency Committee decided that the Coronavirus should be declared a Public Health Emergency of International concern. The WHO issued temporary recommendations including that:
"all countries should be prepared for containment, including active surveillance, early detection, isolation and case management, contact tracing and prevention of onward spread of 2019-nCoV and to share all data with WHO."
Duration of public health emergencies
In Queensland, the Public Health (Declared Public Health Emergencies) Amendment Act has amended the Queensland Health Act. Prior to the amendment, public health emergencies ended seven days after they were declared unless extended for another seven days.
The amendment allows the period of a public health emergency to be extended for a period of up to 90 days. When a public health emergency is declared, the government can exercise emergency powers set out in chapter 8.
Emergency powers
Chapter 8 of the Public Health Act allows for the appointment of emergency officers during public health emergencies under Section 345. These officers have wide-ranging powers to require individuals to do certain things, including requiring a person to answer questions, to direct the movement of people, animals or vehicles around the public health emergency area and to require a person to go to and stay at a stated place or not to enter or remain within a stated place.
Detention
Emergency Officers can order the detention of a person if the person has a serious disease or illness and the person's behaviour is a risk to public health and it is necessary to detain the person to respond to the public health emergency.
Under Section 349, the detention of an individual requires a written order stating:
The disease or illness the person has;
Where they are to be detained;
When the detention order ends.
A detention order may last up to 96 hours but may be extended by application to a magistrate.
Penalties
A person who fails to comply with a detention order may be fined up to 200 penalty units.
A person who obstructs an emergency officer in the performance of a power may also be fined up to 200 penalty units.
A person who gives false or misleading information to an emergency officer may be fined up to 200 penalty units.
200 penalty units currently equates to $26,690.
Compensation
A person who suffers loss or damage because of the exercise of emergency powers is entitled to compensation. However, this is only the case where the loss or damage arises from an accidental, negligent or unlawful act or omission.
Self-isolation
Persons required to self-isolate for 14 days after testing positive for Coronavirus or after entering the country must ensure their compliance with the self-isolation measures. Failure to do so may attract a fine of up to $13,345 as well as the possibility of a period of imprisonment if non-compliance continues. However, to date, these penalties have not been applied.
Human Biosecurity Control Order
Under Section 60 of the Biosecurity Act, the Commonwealth Government can issue a Human Biosecurity Control Order. This order can be made when a person has a listed human disease and has failed to comply with entry requirements set out in the Biosecurity Act.
Breaching a Human Biosecurity Control Order can attract a fine of up to $63,000 or imprisonment for up to five years.
If you require legal advice or representation in any legal matter, please contact Go To Court Lawyers.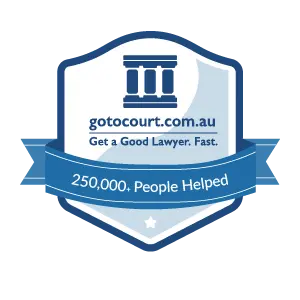 Affordable Lawyers
Our Go To Court Lawyers will assist you in all areas of law. We specialise in providing legal advice urgently – at the time when you need it most. If you need a lawyer right now, today, we can help you – no matter where you are in Australia.
How It Works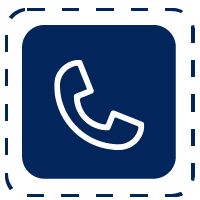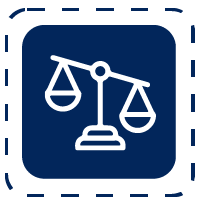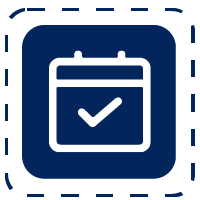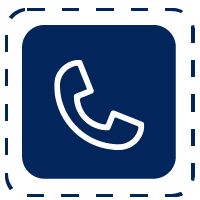 1. You speak directly to a lawyer
When you call the Go To Court Legal Hotline, you will be connected directly to a lawyer, every time.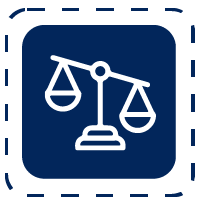 2. Get your legal situation assessed
We determine the best way forward in your legal matter, free of charge. If you want to go ahead and book a face-to-face appointment, we will connect you with a specialist in your local area.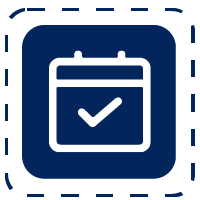 3. We arrange everything as needed
If you want to go ahead and book a fact-to-face appointment, we will connect you with a specialist in your local area no matter where you are and even at very short notice.