https://www.gotocourt.com.au/traffic-law/qld/driving-unregistered/
National Legal Hotline
7am to midnight, 7 days
Call our lawyers now or,
have our lawyers call you
Driving Unregistered Queensland
Updated on Dec 06, 2022 • 5 min read • 808 views • Copy Link
Driving Unregistered Queensland
Vehicle registration is a process whereby the Queensland Government endorses a vehicle for use on public roads. This process also ensures that vehicles have minimum third-party insurance to compensate other road users in the event of an accident. It is illegal to drive an unregistered vehicle on a public road in Queensland, and heavy penalties can apply. In addition, if a driver is negligent and has a crash while driving an uninsured car, they are liable for potentially hundreds of thousands in vehicle repair and medical bills.
This page looks at the exceptions and consequences when driving an unregistered vehicle in Queensland.
Registering a Vehicle in Queensland
In Queensland, when someone buys a new or used motor vehicle, or moves a vehicle from another jurisdiction in Australia, it is necessary to arrange Queensland Registration and Third Party Compulsory (CTP) Insurance. It is impossible to register a vehicle in a new name if someone else has a registered interest in the asset. The Personal Property Securities Register (PPSR) can be used to see if there is an interest in the vehicle, including an interest registered by the State Penalties Enforcement Registry (SPER).
Queensland Transport sends registration renewal notices around four weeks before a car registration expires. The registration must be renewed before or on the due date; otherwise, the vehicle cannot be legally driven on Queensland public roads. If the registration status is allowed to expire, the vehicle is deemed to be uninsured 30 days later.
Unregistered Vehicles
It is not illegal to let the registration on a vehicle lapse, and an owner can sell an unregistered vehicle. In Queensland, a driver can tow an unregistered vehicle using a trailer. Additionally, someone can drive an unregistered vehicle as long as they remain on private property. It is, however, against the law to drive an unregistered vehicle on a public road. Under the Transport Operations (Road Use Management – Vehicle Registration) Regulation 2021, a person must not use or permit someone else to use an unregistered vehicle on a Queensland road. The maximum penalty is 80 penalty units.
Under section 20 of the Motor Accident Insurance Act, a person must not drive, or allow another person to drive, a vehicle on a public road without compulsory third-party insurance. The maximum punishment is 80 penalty units. The possible defences to a charge of driving uninsured include that the defendant believed that the vehicle was insured, that they were not driving the vehicle, or that they were not driving in a public place. A defendant may also attempt to excuse the offence by arguing that they were forced to drive uninsured due to necessity (such as during an emergency), they did so under duress, or because of insanity.
Infringements
It is increasingly more difficult to "get away" with driving unregistered in Queensland. While a driver previously only had to worry about a police officer manually checking their registration, there are now fixed and mobile cameras that can detect unregistered vehicles. Queensland Police use Automatic Number Plate Recognition (ANPR) technology to instantly verify vehicle registration details on the road.
If a driver is caught driving an unregistered vehicle in Queensland, they face financial penalties. Also, if a driver is caught multiple times driving an unregistered vehicle, their vehicle can be impounded. Impoundment law applies to the driver and the vehicle used during the offence, meaning that if a repeat offending driver is using someone else's car, the vehicle can still be impounded. There is an exception for stolen vehicles, in which case the vehicle will be returned to the owner.
It is not a criminal offence to drive an unregistered vehicle in Queensland. However, the driver may coincidentally break a more serious law at the same time, which could have more severe consequences. For instance, the punishment could be more punitive if someone also drives without a license, drives dangerously, or while under the influence of drugs and alcohol.
Exceptions
It is not an acceptable excuse for a driver to forget to renew their registration, claim that they did not receive the renewal in the mail, or that the driver was just driving the unregistered vehicle a short distance. However, in QLD, there are exemptions to the registration requirement. Queensland offers a temporary permit to allow a driver to drive an unregistered vehicle on the road for a one-off situation. In that circumstance, the car must be safe to drive, and the driver must carry the permit with them. For example, a driver can register a temporary permit to transport a vehicle to be repaired.
There are a number of additional circumstances where a vehicle does not need to be registered, including if the vehicle is:
exempt;
being towed;
under a registered dealer plate; or
being driven to be registered. The driver must travel directly to the motor registry by the most direct route without making any stops. It is important to pay the CTP insurance before driving the car for this purpose, just in case there is an accident.
Get in touch with the Traffic Law specialists at Go To Court Lawyers with any questions about driving unregistered in Queensland. Our team can help you with any legal matter.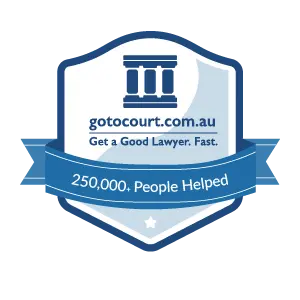 Affordable Lawyers
Our Go To Court Lawyers will assist you in all areas of law. We specialise in providing legal advice urgently – at the time when you need it most. If you need a lawyer right now, today, we can help you – no matter where you are in Australia.
How It Works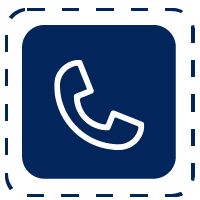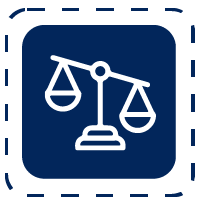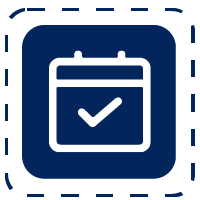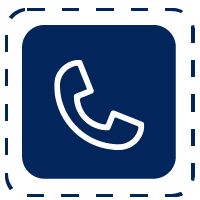 1. You speak directly to a lawyer
When you call the Go To Court Legal Hotline, you will be connected directly to a lawyer, every time.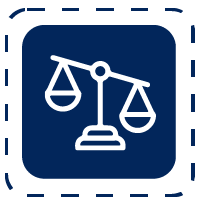 2. Get your legal situation assessed
We determine the best way forward in your legal matter, free of charge. If you want to go ahead and book a face-to-face appointment, we will connect you with a specialist in your local area.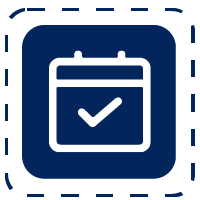 3. We arrange everything as needed
If you want to go ahead and book a fact-to-face appointment, we will connect you with a specialist in your local area no matter where you are and even at very short notice.