https://www.gotocourt.com.au/traffic-law/wa/driving-unregistered/
National Legal Hotline
7am to midnight, 7 days
Call our lawyers now or,
have our lawyers call you
Driving Unregistered Western Australia
Updated on Dec 06, 2022 • 5 min read • 519 views • Copy Link
Driving Unregistered Western Australia
In Western Australia (WA), all motor vehicles on public roads must be "licensed", a process that is usually called registration in other Australian jurisdictions. The offence that would be called "driving unregistered" in another state or territory would be described as driving an unlicensed vehicle in WA. Driving an unlicensed vehicle in WA can result in financial penalties for the vehicle owner. This page examines the implications of driving a vehicle unregistered in Western Australia.
Vehicle Registration in Western Australia
A vehicle can only be licensed in WA if it is predominantly used in the state. A vehicle license purchased in another jurisdiction is not recognised under the Road Traffic (Vehicles) Act 2012, so the owner cannot drive the vehicle on WA roads without obtaining a WA license or temporary permit.
In WA, a vehicle licence can only be issued to a person or legal entity that can be held legally accountable for the vehicle and any offences relating to the use of the vehicle. This includes a person, a company and a club or association. The owner of a licensed vehicle in WA has certain responsibilities under the Road Traffic Act 1974. For example, the person holding the licence for a vehicle must be able to identify who is driving the vehicle at any given time.
Licence Fees and Insurance
A WA vehicle license is made up of several fees, including a registration fee that is based on the weight of the vehicle. Another component of the licence fee is compulsory Motor Injury Insurance. All WA vehicle owners must pay for this insurance. This insurance provides compensation to cover the costs of reasonable and necessary care and support for someone who experiences a catastrophic injury in an accident. This insurance is accessible even if the driver at fault in an accident suffers a catastrophic injury. However, this coverage only applies when the accident occurs on WA roads, and where no other negligent driver can be identified.
This insurance also covers non-catastrophic personal injury caused to other road users by the negligence of the driver of the insured vehicle. This coverage extends to accidents caused by the insured vehicle on roads anywhere in Australia. In the event of non-catastrophic injuries, the insurance will pay compensation for pain and suffering, economic loss and care and support (including medical treatment and rehabilitation). However, this insurance does not extend to non-catastrophic injuries caused to the driver by their own negligence. It is further notable that this insurance does not provide compensation for damage to property, including damage to any vehicles involved in the accident.
Vehicle Inspection
Before obtaining a new licence in WA, an owner must have a vehicle inspection to ensure roadworthiness. All interstate registered vehicles, no matter the age, must have an inspection at an Authorised Inspection Station and be issued with a valid certificate of inspection in order to receive a licence in WA. An inspection is also required if the license of a WA licenced vehicle has expired for three months or more.
Driving Unregistered in Western Australia
It is an offence under the Road Traffic (Vehicles) Act to drive, or permit another person to drive, an unlicensed vehicle on public roads in WA. The vehicle owner is subject to financial penalties for failing to licence their vehicle. If the owner does not pay the fine by the due date, the outstanding fine will be referred to the Fines Enforcement Registry, which will order the fine to be paid or refer the matter to a court hearing.
Exemptions
In WA, an owner can drive an unlicensed vehicle for the purpose of registration. This allows an owner to transport an unlicenced vehicle to obtain a safety check or to register the vehicle. To benefit from this exemption, the driver must take the vehicle straight to the motor registry or garage or inspection station. It is essential that the driver does not make any stops along the way. In addition, the driver should pay the CTP insurance component of the licence to ensure coverage in case of any accidents that occur during the transport.
Temporary Movement Permits WA
A person with a Western Australian driver's license can obtain a Temporary Movement Permit to allow them to move an unlicensed vehicle for the following reasons:
the vehicle needs to go in for repair;
the vehicle needs to go to an Authorised Inspection Station;
for road testing by vehicle examiners;
the owner is taking the vehicle to another jurisdiction for registration;
to move a newly-purchased, unregistered vehicle;
to move an agricultural vehicle to a farm or to a repair place;
the vehicle is used for display purposes for a charitable organisation; or
the vehicle is used in a procession such as a festival.
Contact the Traffic Law Team at Go To Court Lawyers for any advice on licencing requirements for vehicles in Western Australia. Call 1300 636 846 for advice on any legal issue.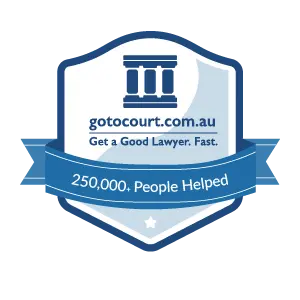 Affordable Lawyers
Our Go To Court Lawyers will assist you in all areas of law. We specialise in providing legal advice urgently – at the time when you need it most. If you need a lawyer right now, today, we can help you – no matter where you are in Australia.
How It Works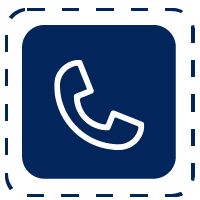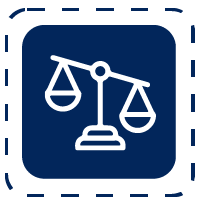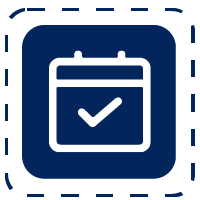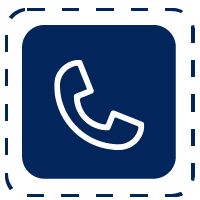 1. You speak directly to a lawyer
When you call the Go To Court Legal Hotline, you will be connected directly to a lawyer, every time.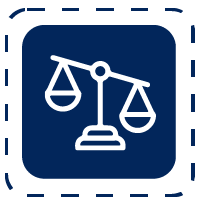 2. Get your legal situation assessed
We determine the best way forward in your legal matter, free of charge. If you want to go ahead and book a face-to-face appointment, we will connect you with a specialist in your local area.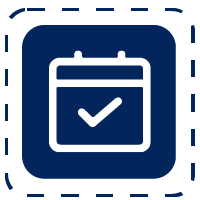 3. We arrange everything as needed
If you want to go ahead and book a fact-to-face appointment, we will connect you with a specialist in your local area no matter where you are and even at very short notice.