https://www.gotocourt.com.au/traffic-law/vic/driving-unregistered/
National Legal Hotline
7am to midnight, 7 days
Call our lawyers now or,
have our lawyers call you
Driving Unregistered in Victoria
Updated on Dec 23, 2022 • 5 min read • 230 views • Copy Link
Driving Unregistered in Victoria
All motor vehicles on public roads in Victoria must be registered with VicRoads. Driving an unregistered vehicle on public roads is an offence under section 7 of the Road Safety Act 1986. However, there are exceptions for Unregistered Vehicle Permits and exempt vehicles. Set out below are the implications of driving unregistered in Victoria.
Vehicle registration in Victoria
Under Victorian law, anyone who owns a vehicle that is driven on any "highway" in Victoria must register their vehicle with the Victorian Government. The legal definition of "highway", in this instance, means any open, public area that was built for motor vehicles. Essentially, "highway" is another word for "road" or "road-related area" and includes footpaths and designated cyclist and pedestrian areas.
The cost of vehicle registration in Victoria is determined by the type of vehicle being registered. The fee is made up of motor vehicle duty, a number plate fee, and a registration fee which includes the Transport Accident Commission (TAC) charge. The TAC charge includes compulsory third-party insurance and varies depending on the 'risk zone' in which the vehicle is usually kept.
Driving unregistered in Victoria
The driver of an unregistered motor vehicle on a public highway in Victoria breaches the Road Safety Act 1986. The owner of the vehicle is also guilty of an offence if they allow another person to operate the unregistered vehicle. In fact, it is possible to be charged with Driving an Unregistered Vehicle, even if the vehicle has current registration if the driver uses the vehicle in a way that breaches a condition of the registration.
Driving an unregistered vehicle is a summary offence. Magistrates in Victoria have discretion as to whether a driving offence will be recorded as a criminal conviction. A magistrate can also place the driver on an undertaking, which requires the offender to behave themselves for a certain period of time. This undertaking is a promise to the court to refrain from misbehaviour. A magistrate may also suspend or cancel a driver's licence for a specific length of time. This penalty is typically only imposed when the driver was also committing other offences when they were found driving unregistered. A driver faces serious consequences if they continue to drive while their licence is suspended.
According to the Sentencing Council of Victoria, between 2016 and 2019, the penalty for a charge of using or owning an unregistered vehicle was 59.8% fines, 21.2% Community Corrections Order, and 1.8% imprisonment. The remaining charges were dealt with through dismissal, adjournment, or other resolutions. Individual offenders were typically issued with a maximum fine of 25 penalty units for first offences and 50 penalty units for subsequent offences. Companies were fined a maximum of 125 penalty units for a first offence and 250 penalty units for subsequent offences.
It is not a defence for the driver to claim that the vehicle does not belong to them. Under Victorian law, a driver must ensure that any vehicle they drive is lawfully registered. Ignorance of the law is not a defence, and neither is claiming financial difficulty. A driver or owner may have a defence if they have a reasonable excuse for driving unregistered. For example, a magistrate may decide that it is a reasonable excuse if there was an emergency that forced the driver to drive the vehicle unlawfully.
It is an additional offence to drive a vehicle in Victoria without Compulsory Third Party insurance. Offenders face a hefty fine, but more importantly, if the driver is involved in an accident, they can be held personally and financially responsible for any property damage or personal injuries.
Unregistered vehicle permits
Vic Roads issues Unregistered Vehicle Permits under limited circumstances. This permit is designed for situations when it is unreasonable or impractical to register a vehicle. It is not a replacement for full registration and cannot be used for domestic or social purposes. The permit can only be used for trips that commence in Victoria. UVPs are intended for situations such as:
Preparing or taking an unregistered vehicle to VicRoads for registration;
Moving a usually stationary vehicle from one location to another;
Using earthmoving vehicles that do not meet registration requirements but operate on public roads during construction; or
Using a rally vehicle or carnival float on the road.
Exemptions
Certain vehicles do not require registration, including:
a motorised disability wheelchair that has a maximum speed of less than 10 kilometres;
agricultural equipment without automotive power;
bulk field bins for grain and bulk fruit bins;
towed motor vehicles (as long as the number plate of the towing vehicle is clearly visible from a distance of 20m);
trailers carrying harvester combs;
trailers towed by a registered tow truck;
trailers operated by Life Saving Victoria used to transport inflatable lifeboats into the water that are not used on public roads; and
trailers (other than boat trailers and trailers used in trade) that, when empty, weigh less than 200kg, are narrower than the towing vehicle, and less than 3m long.
You may have a reasonable defence for driving unregistered in Victoria, or your vehicle may be exempt from registration. The traffic law specialists at Go To Court Lawyers can answer any questions you have about driving unregistered in Victoria. Please get in touch with the team on 1300 636 846 for any legal assistance.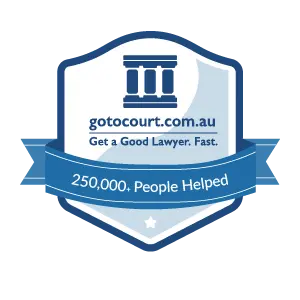 Affordable Lawyers
Our Go To Court Lawyers will assist you in all areas of law. We specialise in providing legal advice urgently – at the time when you need it most. If you need a lawyer right now, today, we can help you – no matter where you are in Australia.
How It Works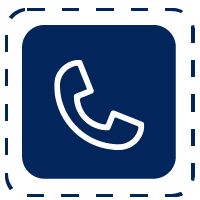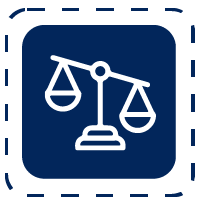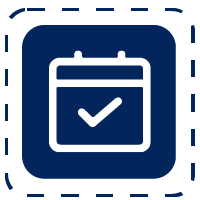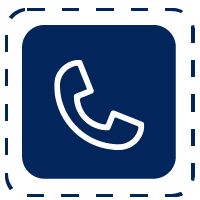 1. You speak directly to a lawyer
When you call the Go To Court Legal Hotline, you will be connected directly to a lawyer, every time.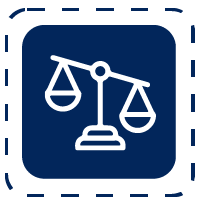 2. Get your legal situation assessed
We determine the best way forward in your legal matter, free of charge. If you want to go ahead and book a face-to-face appointment, we will connect you with a specialist in your local area.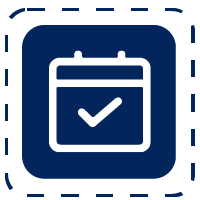 3. We arrange everything as needed
If you want to go ahead and book a fact-to-face appointment, we will connect you with a specialist in your local area no matter where you are and even at very short notice.