Under the Road Safety Act 1986, the Road Safety (Drivers) Regulations 2009, and the Road Safety Road Rules 2009, the use of mobile phones or other devices such as smartwatches while driving or riding in Victoria is very restricted and significant penalties may apply.
Using a mobile phone while driving has been found to be the cause of multiple accidents – many fatal. If you look away from the road for even 2 seconds, your crash risk doubles. The aim of the law is to prevent road accidents and particularly fatalities.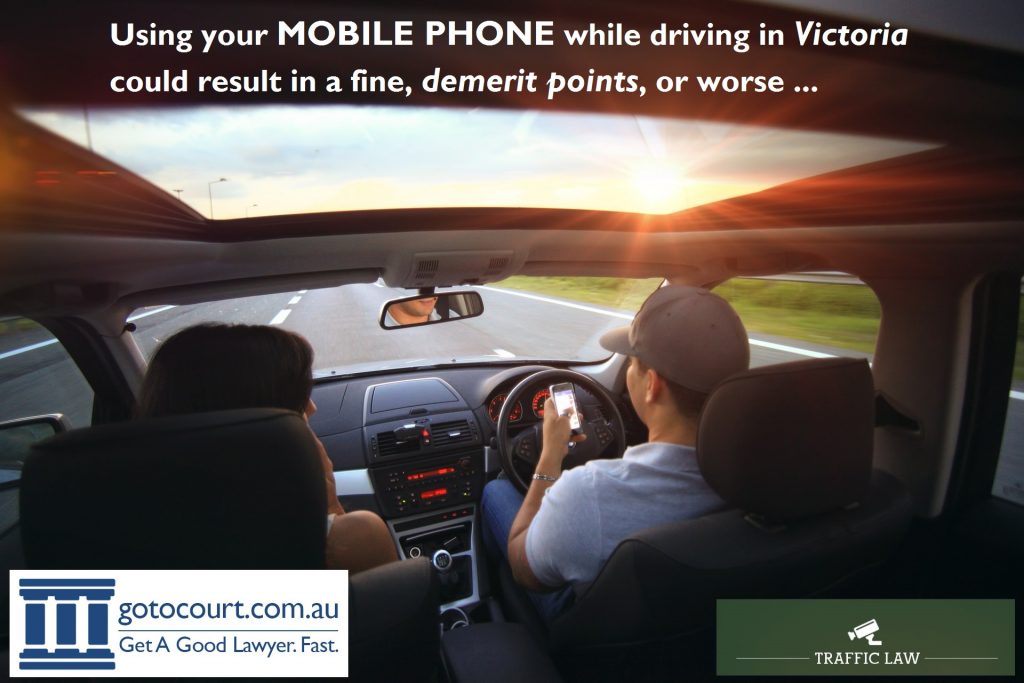 This article reflects the state of the law as at 27 January 2016. It is intended to be of a general nature only and does not constitute legal advice. If you require legal assistance, please telephone 1300 636 846 or request a consultation at gotocourt.com.au.