https://www.gotocourt.com.au/personal-injury/vic/public-liability/
National Legal Hotline
7am to midnight, 7 days
Call our lawyers now or,
have our lawyers call you
Public Liability (Vic)
Updated on Nov 03, 2022 • 5 min read • 304 views • Copy Link
Public Liability (Vic)
There is a general misconception that a "public liability claim" is restricted to injuries that occur in a publicly owned space. On the contrary, public liability claims cover injuries sustained in privately-owned places that are open to the general public, such as supermarkets, as well as publicly-owned locations. Moreover, public liability can even extend to private homes. In Victoria, a person who suffers a personal injury in a public place may have a public liability claim under common law and the Wrongs Act 1958. This page looks at some frequently asked questions about public liability in Victoria.
Who can make a public liability claim?
Property owners and occupiers have a duty of care to ensure the safety of their visitors. This is because an occupier has control of the premises, and visitors need to rely on the occupier to take steps to ensure their safety. Most occupiers hold public liability insurance (for homeowners, this is usually part of their home insurance policy), so in most cases, an injured person will be dealing with an insurance company.
Examples of the type of accidents that might prompt a public liability claim include slip and fall accidents on a public street, in a supermarket, train terminal, hotel, or commercial vessel. When visiting a private home, a person might sustain an injury because of a dog bite, faulty steps or an uneven front path.
To make a public liability claim in Victoria, a plaintiff must establish the following elements:
They sustained an injury in an open-to-the-public space in Victoria;
The organisation or person in charge of the space had a duty of care;
The plaintiff can identify the person or organisation at fault;
The organisation or person was negligent and breached their duty of care;
The breach caused the plaintiff's injury; and
The claim is within statutory deadlines.
What is not a public liability claim?
A person who is injured because of another person's negligence can seek compensation through a public liability claim. However, not every injury that someone sustains in a space open to the public is covered under public liability law. When someone suffers a personal injury while at work, they should make a Workers' Compensation claim, even if they work in a location open to the public.
Similarly, when someone is injured in a motor vehicle accident in Victoria, they can apply for compensation from the Transport Accident Commission, even though Victorian roads are public spaces.
Making a public liability claim
When someone is injured, especially if it is in the home of a friend, it can be uncomfortable to think about suing for negligence. However, it can be a practical necessity to make a claim, given the financial pressures that a person may face after suffering a personal injury. When a person is injured, they need medical care and assistance and are often unable to go to work, or to work to their previous capacity.
A person can receive compensation under a public liability claim for:
Current and future lost earnings;
Medical expenses and ongoing treatment; and
Pain and suffering.
Evidence
A plaintiff must provide evidence in support of a public liability claim in Victoria. This includes providing details relating to the incident, such as times, dates, addresses, witness information, and any other relevant details. Photographs and video are often useful in a public liability claim, especially contemporaneous photographs of injuries such as cuts and bruises. The types of categories of evidence that are relevant to a public liability claim are:
Evidence of financial loss from the injury (such as payslips and income tax returns);
Evidence that the person in charge of the space failed in their duty of care to prevent harm to the public (such as failing to repair safety equipment or keep a space free from hazards);
Correspondence, records and reports (such as incident report forms and letters to and from the defendant); and
Medical documentation.
Time limits
In Victoria, the Limitation of Actions Act 1958 establishes that the time limit to start a public liability proceeding is usually three years from the date of the incident. In limited circumstances, a claimant may be able to bring a claim after this deadline. Children and people with a disability have a longer time limit of six years from the date of injury.
It is quite unusual for a public liability claim to reach a courtroom in Victoria. Most cases are resolved through negotiation between the parties before the matter reaches trial. In the rare instance that a claim does escalate to court litigation, Go To Court Lawyers can provide legal representation and support you every step of the way.
If you have been injured in Victoria because of someone else's negligence, you may have a public liability claim. Our team can provide advice on your entitlement and help negotiate a settlement. Please contact our offices on 1300 636 846 for advice or representation.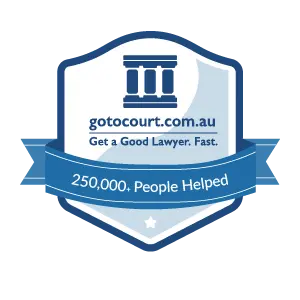 Affordable Lawyers
Our Go To Court Lawyers will assist you in all areas of law. We specialise in providing legal advice urgently – at the time when you need it most. If you need a lawyer right now, today, we can help you – no matter where you are in Australia.
How It Works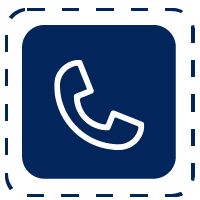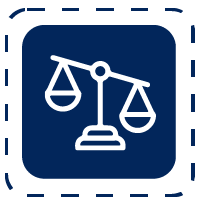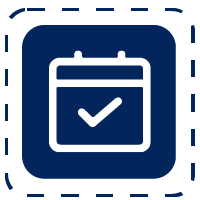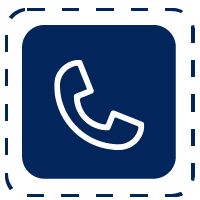 1. You speak directly to a lawyer
When you call the Go To Court Legal Hotline, you will be connected directly to a lawyer, every time.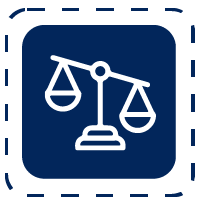 2. Get your legal situation assessed
We determine the best way forward in your legal matter, free of charge. If you want to go ahead and book a face-to-face appointment, we will connect you with a specialist in your local area.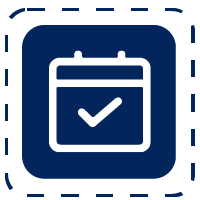 3. We arrange everything as needed
If you want to go ahead and book a fact-to-face appointment, we will connect you with a specialist in your local area no matter where you are and even at very short notice.