https://www.gotocourt.com.au/personal-injury/vic/homeowners-duty-of-care/
National Legal Hotline
7am to midnight, 7 days
Call our lawyers now or,
have our lawyers call you
Homeowner's Duty of Care (Vic)
Updated on Dec 05, 2022 • 6 min read • 297 views • Copy Link
Homeowner's Duty of Care (Vic)
Homeowners must take care to make their homes reasonably safe for visitors. This duty of care is created because a visitor cannot control the maintenance or conditions within a property they are visiting. Instead, a visitor must rely on the occupier to take reasonable care to make the home safe. In most circumstances, the duty of care arises as soon as the visitor enters the premises and extends throughout their time on the property. When a homeowner is negligent in their duty to take reasonable care to avoid harm to a visitor, a person who suffers injury can seek compensation. This article looks at a homeowner's duty of care in Victoria.
Duty of care on private property
There is a legal distinction between "public property" owned by the government (such as parks, beaches and footpaths) and "private property" that is owned by an individual or corporation (such as residential homes and commercial premises). The duty of care canvassed in this article applies to private property that is owned or occupied by individuals or companies.
In Victoria, the Wrongs Act 1958 and the common law govern negligence claims. Under this law, the duty to make a property safe for visitors is generally shared between the person/entity that owns the property and the person/entity that occupies the property. When someone is injured while visiting premises, both the owner and the occupier may be liable under negligence law.
Occupier – standard of care
The occupier is responsible for keeping a safe, hazard-free environment for visitors. When there is a risk of injury, the occupier needs to take steps to repair or remove the risk, or warn prospective visitors of the danger. For instance, a wet floor presents a foreseeable risk of harm, so an occupier has a duty to dry the floor or place visible warning signs warning visitors of the hazard.
However, an occupier does not need to remove all possible hazards that pose a risk to visitors. The standard of care required is only for the occupier to take all reasonable steps to prevent entrants from foreseeable risk of harm. For instance, an occupier who allows visiting children to access an old trampoline with inadequate safety features may be found negligent if a child is injured. By contrast, an occupier who allows children to play on a modern trampoline that has appropriate safety features may be found to have taken all reasonable steps to avoid harm, even if a child is injured.
Owner – standard of care
The responsibility of a landlord (as the owner of a property which is occupied by someone else) differs from an occupier's duty of care. Landlords do have a duty of care to take reasonable steps to prevent injury to visitors, as well as to prevent foreseeable harm to the occupiers of the property. Unlike the occupier, however, the standard of care required of a landlord is generally confined to the fabric of the building, rather than the day-to-day conditions. The landlord's obligation is to ensure that the property is properly constructed and free from defects that could cause injury or damage. Services such as electricity and gas must work properly, and smoke alarms must be installed and checked regularly. Landlords also need to act responsively to requests for urgent repairs that could pose a risk to the tenant or visitors. During renovations and maintenance, the property owner must manage the work in such a way as to reduce risk to the occupier and their visitors.
For residential tenancies, the landlords must ensure that a property meets minimum rental standards. This includes ensuring that services are operable and safe (including toilets, heating, and water), appliances are in good repair, and door locks function properly. Rental properties must be structurally sound and weatherproof, and free from damp or mould. In short, a landlord has a duty of care to ensure that a property is safe and not unhealthy for the occupier.
There are additional duties that arise based on the particular amenities of the property. For instance, a landlord has a legal obligation to place fences around a swimming pool to prevent children from entering the pool without supervision. Although the duty for fencing the pool rests with the homeowner, it is important to note that an occupier still has a duty to their visitors. If the occupier knows that there is no pool fence (or the fence is, for instance, broken at the time of the visit), then the onus is on the occupier to prevent access to the pool as far as they are reasonably able.
Negligence claim
A person who is injured on private property may have a claim for compensation. The amount that an injured person can receive under a personal injury claim is based on a court's assessment of the plaintiff's medical expenses, lost wages, and special damages for pain and suffering.
The test of whether someone is negligent is whether a reasonable person would have done something to mitigate the risk. When a court is asked to decide on negligence, it looks at the amount of risk, and the potential seriousness of the harm that could result from the risk. Of course, because not all risks can be eliminated, the court will also ask how difficult it would have been for the occupier to reduce the risk. In general, a reasonable person might decide to take no action when there is only a small chance of injury, and the injury is likely to be minor. In that case, even if someone sustains an injury, the court may find that nobody was a fault because the homeowner satisfied their duty of care.
Bringing a negligence claim
A person who is injured on private property should take action straight away to protect their right to bring a legal claim, such as:
Asking for contact details of any witnesses to the incident.
Taking precise notes relating to the incident.
Photographing the scene of the incident, or recording a description of the property, hazard and circumstances.
Consulting a medical professional for diagnosis and treatment of any injuries.
Keeping a systematic record of symptoms and pain that arises.
Seeking legal advice from Go To Court Lawyers.
In most cases, a claim made against an occupier or owner will be defended by the company that provides their home insurance. Commercial businesses will have public liability insurance that covers claims for negligence.
For more information on a homeowner's duty of care in Victoria, or to begin a negligence claim, get in touch with Go To Court Lawyers on 1300 636 846.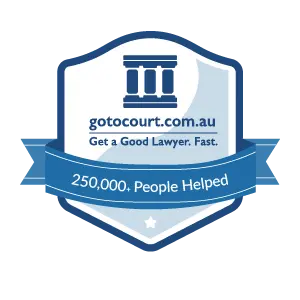 Affordable Lawyers
Our Go To Court Lawyers will assist you in all areas of law. We specialise in providing legal advice urgently – at the time when you need it most. If you need a lawyer right now, today, we can help you – no matter where you are in Australia.
How It Works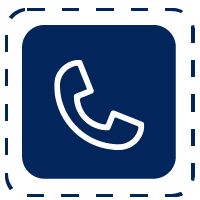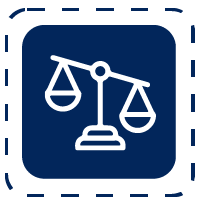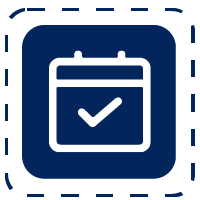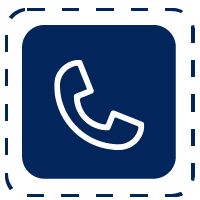 1. You speak directly to a lawyer
When you call the Go To Court Legal Hotline, you will be connected directly to a lawyer, every time.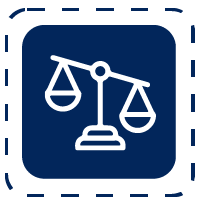 2. Get your legal situation assessed
We determine the best way forward in your legal matter, free of charge. If you want to go ahead and book a face-to-face appointment, we will connect you with a specialist in your local area.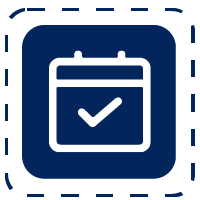 3. We arrange everything as needed
If you want to go ahead and book a fact-to-face appointment, we will connect you with a specialist in your local area no matter where you are and even at very short notice.