https://www.gotocourt.com.au/personal-injury/vic/duty-of-care-in-aged-care/
National Legal Hotline
7am to midnight, 7 days
Call our lawyers now or,
have our lawyers call you
Duty of Care in Aged Care (Vic)
Updated on Nov 03, 2022 • 5 min read • 272 views • Copy Link
Duty of Care in Aged Care (Vic)
Living in an aged care residence can be beneficial for a person who needs care and support. The residents of an aged care facility are, by the very nature of needing care, a vulnerable population. An aged care facility and its staff have a duty of care to protect and provide for these vulnerable residents. Sadly, not all facilities and staff live up to this duty, mistreating or neglecting their residents. This article looks at the duty of care in aged care in Victoria.
Duty of care in aged care
A duty of care is a common law obligation to not cause harm to another person. Not everyone owes a duty of care, and when they do, they only owe a duty to certain people. A doctor, for instance, owes a duty of care to their patients, but not to every member of the community. In the aged care industry, the aged care home and the workers have a legal responsibility to protect their residents from foreseeable harm. In Victoria, this common law expectation of duty of care is codified in the Wrongs Act 1958. No one is expected to be perfect and be able to prevent every conceivable harm.
Under this Act, a person only needs to prevent harm where:
They knew, or should have known, about the risk;
The risk was not insignificant; and
A reasonable person in the same position would have taken precautions.
When assessing what a reasonable person would have done to mitigate risk, the following factors are relevant:
The probability of harm;
The likely seriousness of harm;
The burden imposed by taking precautions; and
The social utility of the risky act.
For instance, installing grab bars in showers might be seen as a reasonable step, given the risk of slips and falls. However, it may not be reasonable for an aged care residence to replace all steps with elevators, even though this would reduce the risk that residents might fall down the stairs. The test is whether a reasonable person would act differently in the same circumstances.
Minimum standards of care
A residential home has a minimum requirement to keep clean and safe premises, quality clinical treatment and capable staff. All staff must ensure that their actions (or lack of action) minimise the risk to residents. The duty of care differs according to the needs and capacity of each resident. While a frail resident with dementia might need a high level of supervision, another resident might need less support and care. A support worker in an aged care home has a duty of care to act efficiently, effectively and with consideration. It is important to note that a worker also has a duty to inform their supervisor or the resident's family if there are foreseeable risks that might harm the resident.
Resident rights
Aged care facilities in Victoria are signatories of the Charter of Aged Care Rights and must practice their duty of care in light of these rights. Residents in aged care homes have a right to:
High-quality and safe service and care;
Courteous and dignified treatment;
Valuation of their culture, diversity and identity;
Freedom from abuse and neglect;
Understandable information about their own care;
Access to information about their rights and care;
Control of their finances, personal and social life and personal risk.;
Decision-making capacity over aspects of their daily life, finances and property;
Independence;
A chance to be heard and understood;
A support person to speak on their behalf;
Personal privacy and protection of their personal data;
A chance to air grievances; and
Capacity to exercise their rights without retaliation.
Risk
A duty of care relates to the mitigation of risk. However, in the aged care industry, this duty to avoid foreseeable risk must be balanced against a resident's right to 'dignity of risk'. In essence, residents have a legal right to make choices that bring them enrichment and enjoyment, even if this involves a degree of physical risk. Dignity of risk recognises that life satisfaction often requires a degree of psychological and physical challenge. The concept of dignity of risk can be applied to all aspects of a resident's life, including their social, personal and spiritual needs.
There may be a fine line between caring for a resident's safety and unlawfully restraining a resident. For instance, there is a foreseeable risk that a resident with dementia might get disorientated while shopping. In that case, an aged care worker can satisfy their duty of care and preserve the resident's dignity of risk by accompanying the resident and providing support as needed.
Breaches of duty of care in aged care
A worker or facility breaches their duty of care to a resident when they fail to mitigate foreseeable, significant risk. Sadly, neglect is the most common duty of care breach in aged care facilities in Victoria. This neglect often involves a failure to provide proper medical treatment, water, food or physical assistance. For instance, a resident might sustain a serious personal injury because a care provider negligently fails to treat a minor wound. In that case, the resident (or someone acting on their behalf) can register a complaint on the My Aged Care website and/or commence a common law claim for compensation.
All staff engaged in the aged care sector have a responsibility to protect residents. It is essential that those who provide care for vulnerable residents understand their duty of care and responsibilities. Our team can help you recover damages if you have been harmed because of a breach of duty of care in the aged care industry.
Please contact Go To Court Lawyers on 1300 636 846 if you have questions about the duty of care in aged care in Victoria.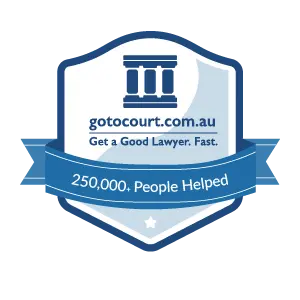 Affordable Lawyers
Our Go To Court Lawyers will assist you in all areas of law. We specialise in providing legal advice urgently – at the time when you need it most. If you need a lawyer right now, today, we can help you – no matter where you are in Australia.
How It Works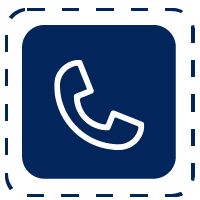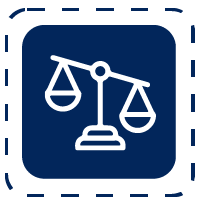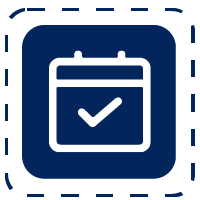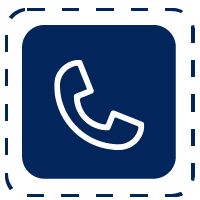 1. You speak directly to a lawyer
When you call the Go To Court Legal Hotline, you will be connected directly to a lawyer, every time.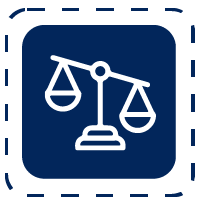 2. Get your legal situation assessed
We determine the best way forward in your legal matter, free of charge. If you want to go ahead and book a face-to-face appointment, we will connect you with a specialist in your local area.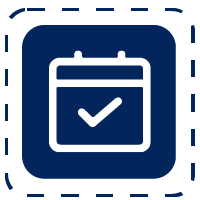 3. We arrange everything as needed
If you want to go ahead and book a fact-to-face appointment, we will connect you with a specialist in your local area no matter where you are and even at very short notice.