https://www.gotocourt.com.au/criminal-law/vic/animal-cruelty-offences/
National Legal Hotline
7am to midnight, 7 days
Call our lawyers now or,
have our lawyers call you
Animal Cruelty Offences (Vic)
Updated on Dec 14, 2022 • 5 min read • 1037 views • Copy Link
Animal Cruelty Offences (Vic)
Animal cruelty is generally defined as an act or omission that contributes to an animal experiencing, or being likely to experience, unreasonable or unnecessary pain or suffering. Animal Cruelty offences in Victoria are largely governed by the Prevention of Cruelty to Animals Act  (POCTA) which now incorporates several amendments enacted since 2015, reflecting an increasing level of community interest in protecting animal welfare.
Although several organisations are responsible for enforcing animal welfare legislation, most animal cruelty related offending is investigated and prosecuted by RSPCA Victoria. Other organisations that have statutory powers to investigate and prosecute animal cruelty offences include:
Victoria Police;
Local councils;
The Department of Environment, Land, Water and Planning (DELWP); and
The Department of Economic Development, Jobs, Transport and Recourses (DEDJTR).
During the period between 2011 to 2017, agencies investigated over 79,006 complaints of animal cruelty in Victoria, with approximately 3.5% of those resulting in prosecution. There has been a large increase in the number of animal cruelty offences prosecuted throughout this period, which is the result of greater community awareness and improvements in the reporting mechanisms available (including online reporting systems).
What is animal cruelty
The offence of animal cruelty is outlined in section 9(1) of the Prevention of Cruelty to Animals Act (POCTA) and is punishable by a fine of up to $40,297.50 or 12 months' imprisonment (or a fine of up to $96,614 for a corporation).
The POCTA Act does not include a strict definition of animal cruelty, but instead lists actions and behaviours that constitute cruelty. These broadly include:
Deliberate cruelty (including wounding, mutilating, torturing, overriding, overdriving, abusing, beating worrying, tormenting or terrifying an animal);
Improper loading, crowding or confining;
Causing or endangering pain or suffering;
Failing to provide proper and sufficient food, drink or water;
Failing to provide treatment (being the owner or person in charge of a sick or injured animal and unreasonably failing to provide veterinary or other appropriate treatment for the animal).
Aggravated Animal Cruelty
The offence of aggravated animal cruelty, outlined at section 10(1) of the Prevention of Cruelty to Animals Act (POCTA), prohibits a person from committing an act of cruelty which results in the serious disablement or death of an animal.
Given the more serious nature of the offence, the maximum penalty is a fine of $80,950.00 or two years' imprisonment (or a maximum fine of $193,428.00 for a corporation).
Defences
Section 11 of the Prevention of Cruelty to Animals Act (POCTA) provides that it is a defence to a charge under section 9 or 10 (cruelty or aggravated animal cruelty) if the person acted reasonably, or reasonably omitted do an act, in defending himself or herself or any other person against an animal, or against any threat of attack by an animal.
It may also be a defence that the person accused of the cruelty offence had an honest and reasonable belief that the treatment of the animal was not cruel.
Other Offences
Offence
Maximum Penalty
Allow a prohibited procedure to be carried out on an animal
Fine of $40,297.50 or 12 months' imprisonment
(fine of $114,696.00 for corporations)

Keep or use premises for animal fights, baiting or maltreating an animal
Fine of $80,595.00 or 2 years' imprisonment
(fine of $193,428.00 for corporations)

Attending an event which an animal is encouraged to fight with another animal
Fine of $19,342.90
Place or transport an animal in an enclosed boot of a sedan
Fine of $809.50
Use a pronged collar on any animal, or a use a device that can impact an electric current or shock on an animal
Fine of $1,611.90
Dock a dog's tail
Fine of $1,611.90
Abandon a cat or dog
Fine of $1,611.90
Courts that deal with animal cruelty offences
The Magistrates' Court of Victoria sentences the majority of animal cruelty offences, but these matters can also be heard by the Children's Court and the County Court.
Sentencing outcomes
Depending on the charge(s) and circumstances of the case, the court holds the discretion to impose a range of sentences, including:
Adjourned undertaking
Often referred to as a good behaviour bond, an adjourned undertaking requires the offender not to commit any further offences for the period of the adjournment. Additional conditions can include paying a sum of money to the Court Fund or making a donation to a charity.
Fine
A financial penalty can be imposed by the court and is subsequently referred to Fines Victoria for collection and management.
If the court deems that a financial penalty is not appropriate, it may impose a community corrections order, which include mandatory and additional conditions (often requiring the offender to do community service or attend treatment where applicable).
Prison sentence
Imprisonment is the most severe penalty available to the Courts, and generally only imposed when no other sentencing option is appropriate.
Control orders
In addition to the penalties outlined above, a person found guilty of an offence under the POCTA Act may be also sentenced to a Control Order. This type of order prevents or limits a person's ownership or control of animals. This could be in the form of disallowing the offender from owning an animal for a period (up to ten years), or where the offender has failed to provide adequate treatment for their animals, require that a registered veterinarian attend their property (at the offender's expense) on a regular basis.
Where a person has previously been subject to a control order and again comes before the court for offences under the POCTA, a permanent Control Order can be made. The courts are empowered to authorise POCTA inspectors to monitor a Control Order and include any other conditions that it deems appropriate in the circumstances. Failing to comply with a Control Order is a serious offence and punishable by a maximum fine of $80,595.00 or two years' imprisonment.
Law reform
In early 2018, the Victorian Government released its 'Animal Welfare Action Plan', reflecting strong community concern about animal welfare. Media coverage of unethical dog breeding, puppy farms and livestock practices contributed to calls for review of Victoria's policy and legal framework.
If you require legal advice in relation to an animal cruelty matter or in any other legal matter, please contact Go To Court Lawyers.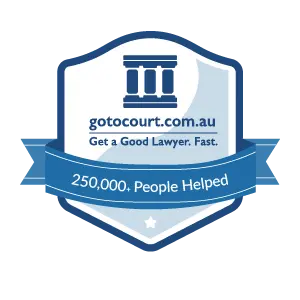 Affordable Lawyers
Our Go To Court Lawyers will assist you in all areas of law. We specialise in providing legal advice urgently – at the time when you need it most. If you need a lawyer right now, today, we can help you – no matter where you are in Australia.
How It Works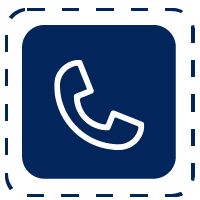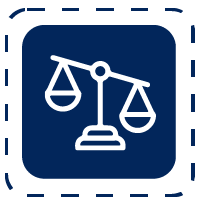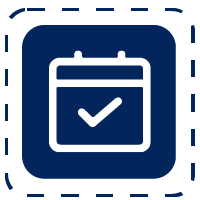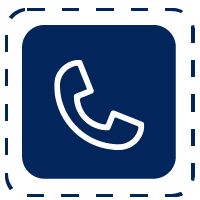 1. You speak directly to a lawyer
When you call the Go To Court Legal Hotline, you will be connected directly to a lawyer, every time.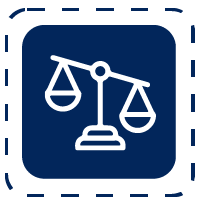 2. Get your legal situation assessed
We determine the best way forward in your legal matter, free of charge. If you want to go ahead and book a face-to-face appointment, we will connect you with a specialist in your local area.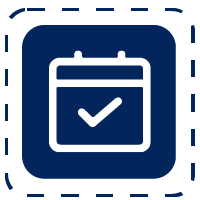 3. We arrange everything as needed
If you want to go ahead and book a fact-to-face appointment, we will connect you with a specialist in your local area no matter where you are and even at very short notice.