https://www.gotocourt.com.au/traffic-law/vic/heavy-vehicle/
National Legal Hotline
7am to midnight, 7 days
Call our lawyers now or,
have our lawyers call you
Heavy Vehicle Traffic Offences in Victoria
Updated on Oct 31, 2022 • 5 min read • 324 views • Copy Link
Heavy Vehicle Traffic Offences in Victoria
Until 2014, each state and territory of Australia had their own laws concerning heavy vehicle offences. Now, the Heavy Vehicle National Law (HVNL) applies in most Australian states including Victoria. The national law is overseen from Queensland by the National Heavy Vehicle Regulator. The law applies to drivers and to any party concerned with the road transport supply chain. Every person within that chain is accountable for ensuring that there are no breaches of the law. Responsibility extends to companies, directors, partners and managers and each can be held answerable for the actions of the individuals under their control. This is known as the chain of responsibility (COR). A person who has responsibility for heavy vehicle traffic offences in Victoria because of the chain may be able to rely on the reasonable steps defence.
The penalties that can be imposed for these offences are calculated on the percentage that the load is over the allowable weight, whether the person charged is an individual or a company and whether this is a first or subsequent offence.
A minor risk breach is breach up to 5% above the allowable weight.
A substantial risk breach is breach between 5% and 20% above the allowable weight.
A severe risk breach is a breach that is over 20% above the allowable weight. The weight is calculated on the total overladen amount, and the penalty increases with each percent that the load exceeds 20% of the allowable weight.
VicRoads can charge any person in the chain of responsibility for the offence. If charged, these persons may be able to rely on the reasonable steps defence. All persons who are responsible for the use of a heavy vehicle must take all reasonable steps to make certain that their activities don't lead to the vehicle's driver exceeding the speed limit, or they may also be liable for penalties. These people include;
Anyone responsible for scheduling the activities of the driver or the vehicle.
Managers with responsibility for the loading of goods onto and unloading of goods from the vehicle.
Any persons who consign the goods or who receives the goods.
If a speeding offence is committed by a driver, the driver's employer, contractor or operator are also considered to have committed an offence. The people in the chain of responsibility may rely on the reasonable steps defence. It is also an offence for any person to request that the driver of a heavy vehicle exceed the speed limit.
Work and rest hour offences are divided into risk categories and penalties are based on those categories. There are 4 risk categories – minor, substantial, major and critical. All of these offences carry fines and major risk and critical risk breaches also carry demerit points. The risk categories are calculated on the minutes that the driver worked outside of their allowable work or rest hours. For a driver, defences to the charge include proving that you did take enough breaks, that you did not either feel or act fatigued, or that you have another excuse to explain your manner of driving. A person in the chain of responsibility who is charged with a work or rest hour's offence may be able to use the reasonable steps defence.
A fatigue-regulated heavy vehicle is a vehicle, or combination of vehicles, or some buses with a GVM of over eight tonnes and with three or more axles, with some exceptions. Drivers of these vehicles are subject to the driver fatigue laws. These laws fall within the chain of responsibility regime and people other than the driver may be charged with an offence of driving while their ability to drive safely is affected by fatigue. Everyone in the chain of responsibility must take all reasonable steps to ensure that a person doesn't drive when fatigued. A particular person's obligations vary depending on their role in the chain. A person may be guilty of this offence even though nobody ultimately drove while fatigued.
[/vc_column_text][/vc_accordion_tab][vc_accordion_tab title="Record keeping offences"][vc_column_text]
Under the HVNL, records containing specific data must be kept for drivers of fatigue regulated heavy vehicles. Depending on the driver's employment status, the record keeper may be the employer, accredited operator, or the driver. These records have to be kept for three years and must be produced for inspection when requested.
Heavy Vehicle Traffic Penalties
The Regulator provides a penalty table for offences under the law. The penalties that can be imposed are;
Formal warnings – these may be given if all reasonable steps were taken to prevent a breach of the law and the person was unaware that the law had been broken. A warning can't be given for a substantial risk breach or severe risk breach of a mass, dimension or loading requirement. A warning can be withdrawn within 21 days and further legal action taken for the offence.
An infringement notice can be issued for a fine and/or demerit points.
Court orders – the court can impose fines, demerit points, commercial benefits penalty orders, cancellation/suspension of vehicle registration, prohibition orders, compensation orders and supervisory intervention orders.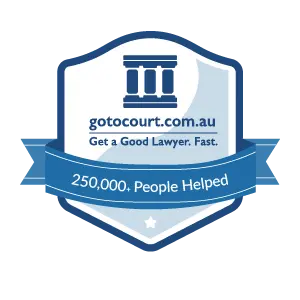 Affordable Lawyers
Our Go To Court Lawyers will assist you in all areas of law. We specialise in providing legal advice urgently – at the time when you need it most. If you need a lawyer right now, today, we can help you – no matter where you are in Australia.
How It Works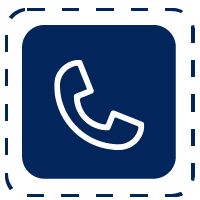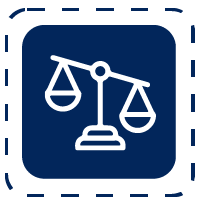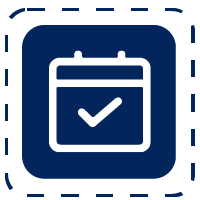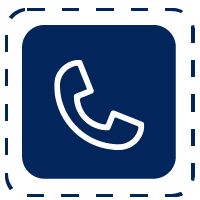 1. You speak directly to a lawyer
When you call the Go To Court Legal Hotline, you will be connected directly to a lawyer, every time.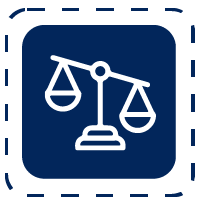 2. Get your legal situation assessed
We determine the best way forward in your legal matter, free of charge. If you want to go ahead and book a face-to-face appointment, we will connect you with a specialist in your local area.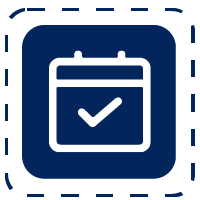 3. We arrange everything as needed
If you want to go ahead and book a fact-to-face appointment, we will connect you with a specialist in your local area no matter where you are and even at very short notice.