https://www.gotocourt.com.au/civil-law/vic/residential-tenancies/
National Legal Hotline
7am to midnight, 7 days
Call our lawyers now or,
have our lawyers call you
Residential Tenancies in Victoria
Updated on Jan 12, 2023 • 4 min read • 655 views • Copy Link
Residential Tenancies in Victoria
A residential tenancy exists when a lessor (a landlord) and a lessee (tenant) enter into an agreement to lease premises in which the tenant will reside for a period of time. There are numerous pieces of legislation that affect residential tenancies in Victoria. The most important is the Residential Tenancies Act 1997 and the Residential Tenancies Regulations 1998 which contain the majority of rights and duties of tenants, landlords (lessors) and agents.  The Victorian Civil and Administrative Tribunal provides a full list of legislation here.  Both the Act and the Regulations also cover agreements to reside in a caravan park, and agreements to reside in a room within a rooming house.
Rights and Obligations of Landlords and Tenants
Many tenants are not aware of their rights when renting a residential property.  Division 5 of the Residential Tenancies Act 1997 sets out the rights and obligations of both landlords and tenants.  Tenants' obligations include: refraining from using the premises for any illegal purpose, avoiding damage, and giving notice of any damage to the premises to the landlord.  The landlord's obligations include: allowing the tenant to have quiet enjoyment of the premises, maintaining the premises, and ensuring that any water devices which need replacing have an A rating. Consumer Affairs Victoria provides information for both tenants and lessors regarding the process of renting at the beginning, during or at the end of a lease or residency.
Types of residential tenancy disputes
Common residential tenancy disputes include disputes regarding the refund of bond, the payment of rent, repairs of the rental property, service charges including water and electricity and termination of the tenancy.
It is also common for either a landlord or a tenant to claim that the other party has breached its obligations under Division 5 of the Residential Tenancies Act 1997.  An example is where a tenant claims the landlord has breached its obligation to give the tenant quiet enjoyment of the premises by accessing the premises without giving the requisite notice.
What to do when a residential tenancy dispute arises
As with most types of disputes, provided it is safe and feasible to do so you should attempt to settle your residential tenancy dispute by negotiating with the opposing party. Settling a matter without resorting to the court or tribunal system is quicker, cheaper and may preserve relationships between parties. Consumer Affairs Victoria offers a specialist conciliation service for some residential accommodation issues. This service will try to facilitate a resolution between the parties by providing an impartial and informal service that helps the parties to identify the issues and explore options for a resolution. If this conciliation cannot settle the dispute, the matter may be taken to the Victorian Civil and Administrative Tribunal.
Consumer Affairs Victoria can also issue infringement notices against people who breach certain provisions of the Residential Tenancies Act 1997. The party receiving the infringement notice can pay the fine without admitting guilt, and the matter will then finalise rather than proceeding to court. This is beneficial for the infringing party as the fines are less than the maximum penalties that courts can impose. Consumer Affairs Victoria lists the penalties here.
Hearing disputes at the Victorian Civil and Administrative Tribunal
The Victorian Civil and Administrative Tribunal (VCAT) is mandated to hear residential tenancy disputes. The residential tenancies division deals with disputes between tenant and landlord, rooming house owner and rooming house renter, Director of Housing and public housing tenants, and caravan park owners and caravan park residents. VCAT cannot hear neighbourhood disputes or disputes between tenants (tenant vs tenant). It also has a jurisdictional limit of $10,000, meaning that it cannot hear or determine a claim for compensation or for money owing under a tenancy agreement that exceeds that amount.
Commencing proceedings at the Victorian Civil and Administrative Tribunal
If you wish for VCAT to hear your residential tenancy dispute, you must file a residential tenancy dispute application form. There are five different application forms depending on your personal circumstances, although the great majority of situations will require the General Application Form. This form must be accompanied by all the evidence and information you intend to use in the hearing. You can either lodge the application at VCAT and then serve a copy on the respondent (the opposing party) within seven days, or serve it on the respondent first and then lodge it at VCAT within seven days. Respondents can either defend themselves at the VCAT hearing, or they can file a counterclaim. Note that you must pay a fee when you make an application at VCAT.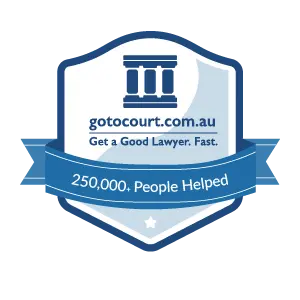 Affordable Lawyers
Our Go To Court Lawyers will assist you in all areas of law. We specialise in providing legal advice urgently – at the time when you need it most. If you need a lawyer right now, today, we can help you – no matter where you are in Australia.
How It Works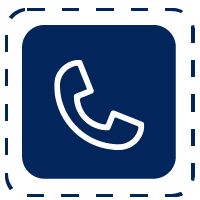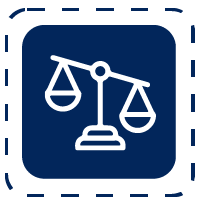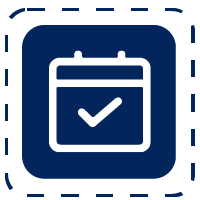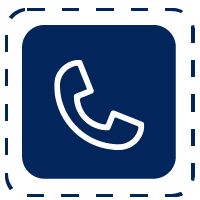 1. You speak directly to a lawyer
When you call the Go To Court Legal Hotline, you will be connected directly to a lawyer, every time.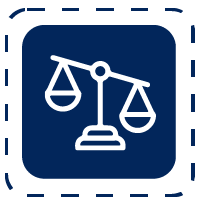 2. Get your legal situation assessed
We determine the best way forward in your legal matter, free of charge. If you want to go ahead and book a face-to-face appointment, we will connect you with a specialist in your local area.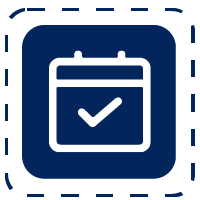 3. We arrange everything as needed
If you want to go ahead and book a fact-to-face appointment, we will connect you with a specialist in your local area no matter where you are and even at very short notice.