https://www.gotocourt.com.au/personal-injury/nsw/police-duty-of-care/
National Legal Hotline
7am to midnight, 7 days
Call our lawyers now or,
have our lawyers call you
Police Duty of Care NSW
Updated on Dec 04, 2022 • 6 min read • 370 views • Copy Link
Police Duty of Care NSW
The law in New South Wales (NSW) relating to a police officer's duty of care is unsettled. Unlike many other professionals, such as doctors and teachers, police officers do not have a clearly recognised duty of care to those they serve. The NSW courts have previously ruled that, in the absence of special circumstances, a police officer does not have a duty of care to protect members of the public from harm. However, recent cases have re-examined the issue of police duty of care. From these cases, there are early indications that in future, the NSW courts may recognise that a police officer does have a duty of care to protect some members of the public from foreseeable harm.
Duty of Care in NSW
A duty of care is a legal requirement to take steps to avoid causing foreseeable harm to other people. When someone owes such a duty, they must do what a reasonable person would do in the same circumstances to avoid harm to another person. A person is usually found to owe a duty of care because they exercise control over a situation. For instance, a doctor owes a duty of care to their patients because they have skills and knowledge that is not available to their patients. As a result, patients are obliged to rely upon the advice of their doctors. When someone has control of a situation, and the other person must rely upon them, the law requires that the first person take reasonable care to avoid harm to the second person.
It is important to note that a doctor does not owe a duty to every member of the public. This would be an overwhelming obligation. Rather, a doctor's duty of care can only arise when there is the necessary proximity (such as when the doctor takes on the person as a patient), when the doctor has control over the situation, and the patient has relied upon the doctor in some way.
When a duty of care has been established, it is considered negligent for someone to breach this duty through their actions or inactions. If someone is injured or harmed as a result of this breach of duty, they can recover compensation against the person who failed in their duty of care.
Broadly, to establish common law negligence, a plaintiff must establish that:
the defendant owed them a duty of care;
the defendant breached the standard of care expected of a reasonable individual in the circumstances;
they suffered an injury or other damage; and
the defendant's breach of their duty of care was the cause of their injury or damage.
Current State of Law
It is easy to see that police officers exercise control over many situations, and members of the public are forced to rely upon them. In some narrow circumstances, the courts have recognised that this gives rise to a duty of care. For instance, police in NSW have been found to have an undeniable duty of care towards prisoners in their custody. In NSW, the latest Coroner's Report found that there were 28 deaths in police custody, each of which is a potential breach of this duty of care. The duty of care towards a person in custody requires the police to provide supportive resources to those in custody, including mental and physical professional services to prevent self-destructive behaviour or escalating medical problems.
While the duty to those in custody is clear, the question that remains unsettled is whether a police officer owes a duty to protect a person from another person's criminal conduct. Using the common law test for negligence, as described above, a police officer could easily be found to exercise sufficient control to establish the duty towards certain members of the public. For instance, in cases where the risk to the victim of crime is known to police, such as in domestic violence situations, it is arguable that there is the necessary proximity, control and reliance for the duty to arise. It is important to remember that this duty would not require that the police prevent every crime from occurring. The duty would merely require a police officer to take reasonable steps to protect a person who is foreseeably at risk of harm.
A common law duty of care can be precluded by statutory immunity or if the courts reject the duty for policy reasons. At the moment, a police officer's duty in New South Wales is set out in several pieces of legislation, including the Police Act 1990, the Law Reform (Vicarious Liability) Act 1983 and the Civil Liability Act 2002. Under the Police Act, a police officer in NSW has personal immunity from being sued if they negligently fail in their duty. However, this immunity does not extend to the officer's employer. As such, a victim of crime could bring an action against the State for the negligence of an NSW police officer.
Case Law
The NSW Court of Appeal recently heard the case of Fuller-Wilson v State of New South Wales [2018]. Keith Wilson died in a truck collision in 2013. The plaintiffs, the deceased's widow and her children, attended the scene and witnessed a horrific scene. The plaintiff brought proceedings under the Law Reform (Vicarious Liability) Act against the State of NSW for psychological injury. The plaintiff argued that the police were in control of the accident scene, and that they negligently failed to warn the family or remove the remains of the deceased, despite the foreseeability of harm. At first instance, the court granted the State a summary dismissal. On appeal, the court found that the defendant had not adequately established that immunity should apply in this particular case. Ultimately, the Court of Appeal found that a summary dismissal had not been warranted because, while the law is unclear, it is arguable that the police owed the family a duty of care.
As this summary judgment demonstrates, the law relating to police duty of care in NSW is not yet settled. Contact Go To Court Lawyers or call 1300 636 846 if you have any questions about police duty of care in NSW. Our team of solicitors can provide legal assistance on any matter.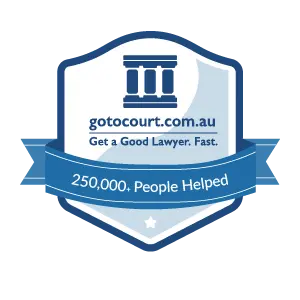 Affordable Lawyers
Our Go To Court Lawyers will assist you in all areas of law. We specialise in providing legal advice urgently – at the time when you need it most. If you need a lawyer right now, today, we can help you – no matter where you are in Australia.
How It Works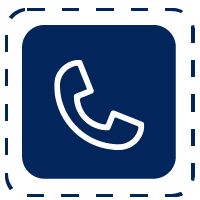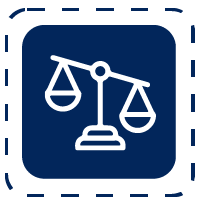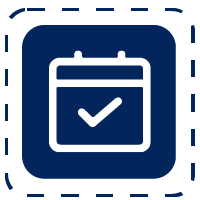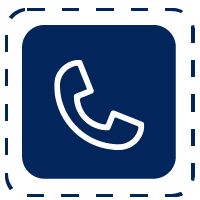 1. You speak directly to a lawyer
When you call the Go To Court Legal Hotline, you will be connected directly to a lawyer, every time.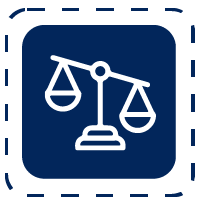 2. Get your legal situation assessed
We determine the best way forward in your legal matter, free of charge. If you want to go ahead and book a face-to-face appointment, we will connect you with a specialist in your local area.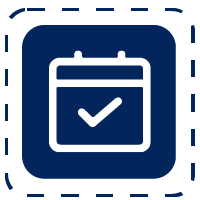 3. We arrange everything as needed
If you want to go ahead and book a fact-to-face appointment, we will connect you with a specialist in your local area no matter where you are and even at very short notice.